Looking for Primus outside the UK?
Check out one of our international sites.
Take me there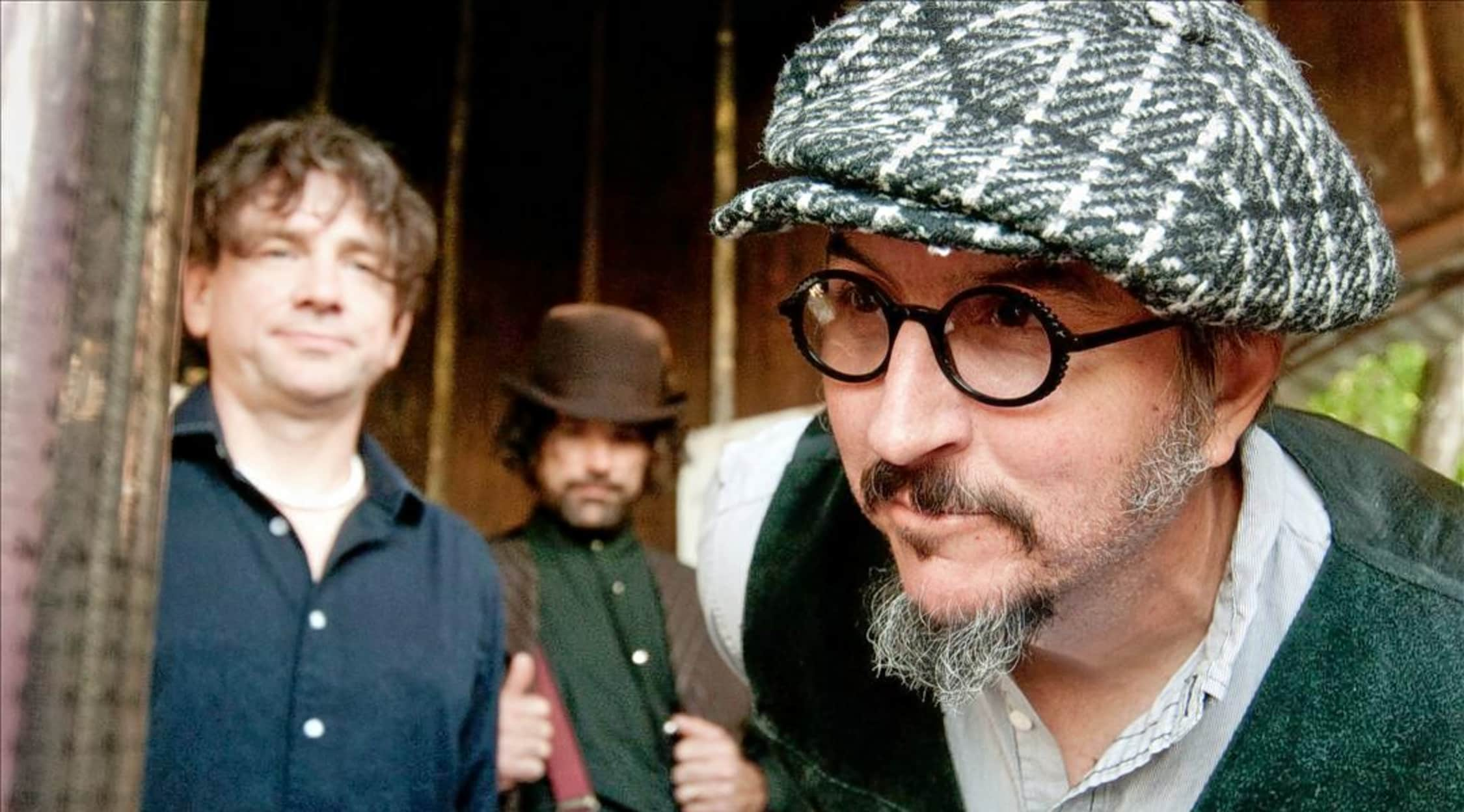 Rovi
Primus Tickets
"
Primus Tickets
With an unlikely sound mixing funk, metal, folk, and rock, and an aesthetic that's one part Willy Woka, one part horror movie, Primus have been a unique, innovative, and wildly entertaining presence on the alt-rock scene since the 1990s. Now, Les Claypool and gang are back on tour and releasing new music.
Schedule
Primus tickets are on sale now for upcoming shows around the world. They're doing a massive tour of Europe and the UK, including stops at Trianon in Paris, Docks in Hamburg, and O2 Brixton in London, among many other stops. This will be followed by a North American tour with Dinosaur Jr.
Trivia
With their 2014 album, Primus and the Chocolate Factory with the Fungi Ensemble, the band went full-out with the Willy Wonka theme: they sold chocolate "Primus Bars" at their live shows (with flavours named after Primus songs, like "Mr Krinkle Bars" and "Bastard Bars"), printed the album on psychedelic candy-coloured vinyl, and, as a special promotion, hid five "golden vinyls" amongst their stock. Inspired by the golden tickets in the original movie, finding a golden vinyl guarantees free entry to all Primus shows for life.
Band
The heart and soul of Primus is the weird and wild presence of bassist, singer, and songwriter Les Claypool. Claypool's manic and innovative playing style mixes bass slaps, taps, flamenco-style strumming, and bending using the whammy bar for a sound somewhere between funk, metal, jazz, and psychedelia.
The band came together in El Sobrante, California in the late 1980s. After some personnel shifting in their early years, Claypool eventually met up with guitarist Larry LaLonde and drummer Tim Alexander, and Primus was formed.
Breakthrough
Primus rose quickly on the anything-goes Los Angeles music scene, but most of the world first met the band on their independently released debut album, Frizzle Fry. Songs like "John the Fisherman" and "Too Many Puppies" struck a chord on college radio. Primus scored an opening spot on Jane's Addiction's 1990 tour, and got signed to Interscope Records.
Their major-label debut was Sailing the Seas of Cheese, including the singles "Tommy The Cat" and "Jerry Was a Race Car Driver," which remains one of the band's most iconic songs. The album went platinum, and led to tours with Rush, U2, Anthrax, Public Enemy, and Fishbone.
Hit Albums
Primus were a massive force on the alt-rock scene throughout the 1990s. Pork Soda (1993), Tales from the Punchbowl (1995), Brown Album (1997), and Antipop (1999) all hit the charts, and singles like "My Name Is Mud," "Mr Krinkle," "Wynona's Big Brown Beaver," and "Lacquer Head," were all either massively popular on MTV, or were banned from the network for being too dark, or simply too damn weird. They played Lollapalooza, Woodstock 94, and the Sno-Cone tour. They toured with Black Sabbath, Blink 182, and Rush (who Claypool has cited as one of his biggest influences).
The band was on-again, off-again throughout the early 2000s, but in 2011, they recorded their first album in 11 years, Green Naugahyde, and followed it up in 2014 with Primus & the Chocolate Factory with the Fungi Ensemble, a re-imagining of the soundtrack to the 1971 film Willy Wonka & the Chocolate Factory.
Show Experience
Primus often get lumped in with alt-rock and nu-metal bands, and their shows do have some of the intense energy and mad moshing - but they've also got a bizarre, playful, innovative streak most of those other bands lack, especially in live performance. There, Claypool and co. take their songs and turn them on their heads, with long solos, improvised jams, and unexpected instrumentation, like marimba, saxophone, and cello.

"
Back to Top
Epic events and incredible deals straight to your inbox.