Looking for Harry Styles outside the UK?
Check out one of our international sites.
Take me there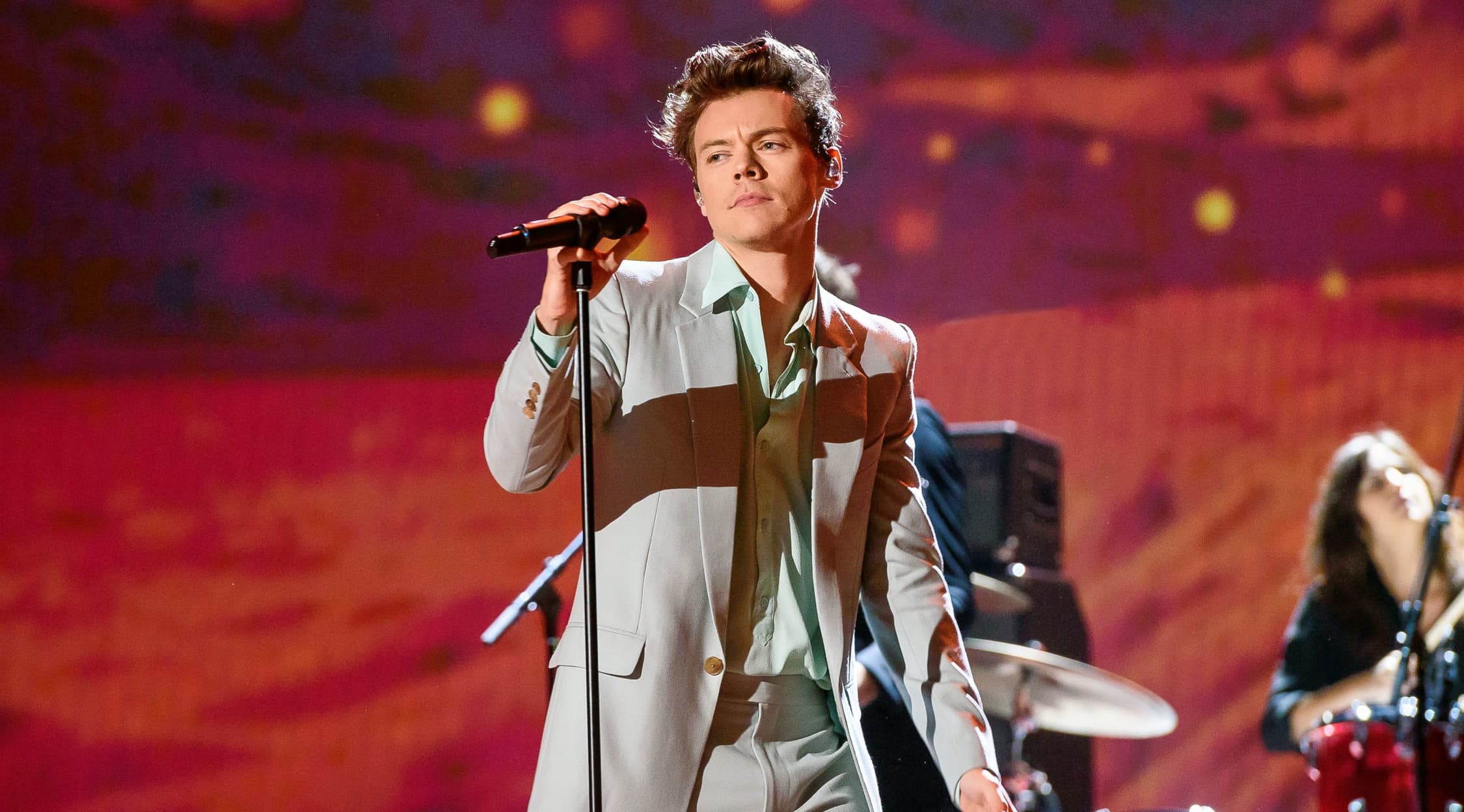 Zuma
Harry Styles Tickets
Witness the musical maturation of Harry Styles
Harry Styles might have become a global superstar singing saccharine pop in one of the biggest boy bands of the 2010s, but he's displayed a far more versatile side in his solo career. His perhaps-surprising love of classic adult-oriented rock has been evident on his recorded releases and in his live performances, so when you buy or sell Harry Styles tickets on StubHub we're talking about a young singer-songwriter who has quickly grown into a mature pop-rock artist.
A burgeoning talent for classic pop-rock
We won't bore you by rehashing all the details of Harry Styles' career with boy band phenomenon One Direction, nor is there a need to recount his early brushes with the paparazzi thanks to his liaison with US pop sensation Taylor Swift. Instead, let's focus on his solo career, which many unkindly predicted would be a rather bland affair. Quite to the contrary, he's displayed a hitherto hidden penchant for penning songs that would sit comfortably among the pop-rock ballads and mid-tempo songs of the 70s and 80s, even veering off into country territory every now and then. The latter has been thanks to his very publicly proclaimed admiration for the music of Shania Twain, who he's named as his favourite artist. He's revealed that there are many more strings to his bow than one would immediately expect, so why not get yourself some Harry Styles tickets and find out what you've been missing if your view of him has been, er, one directional.


Songs that mix psychedelic soft rock with Brit pop
To drive the point home further, you'd be forgiven for thinking that some of Harry Styles' solo work could have come off a new Fleetwood Mac album. Not only has the band been a huge influence on his songwriting, he's also deliberately taken aim at producing this kind of classic soft-rock sound with which to coat his pop songs. His very first single signalled this intention – "Sign of the Times" had pop critics stumbling over themselves to describe this impressive, though completely unexpected, glam-rock ballad. Fans were equally impressed, sending the song to the top of the UK singles charts in 2017 and making it a top-five hit on the Billboard Hot 100 charts. He followed this up with an album that had large helpings of soft rock with some quite startling psychedelic qualities mixed in with the ever-popular Brit pop and just a little dose of country. He was clearly on his way to becoming a mature artist who had some serious contributions to make to British music history. Along the way he also found time to take a small but critically acclaimed role in the epic war movie "Dunkirk". Get your Harry Styles tickets on StubHub and surprise yourself with some very fine live music indeed.
Back to Top
Epic events and incredible deals straight to your inbox.