Looking for James Acaster outside the UK?
Check out one of our international sites.
Take me there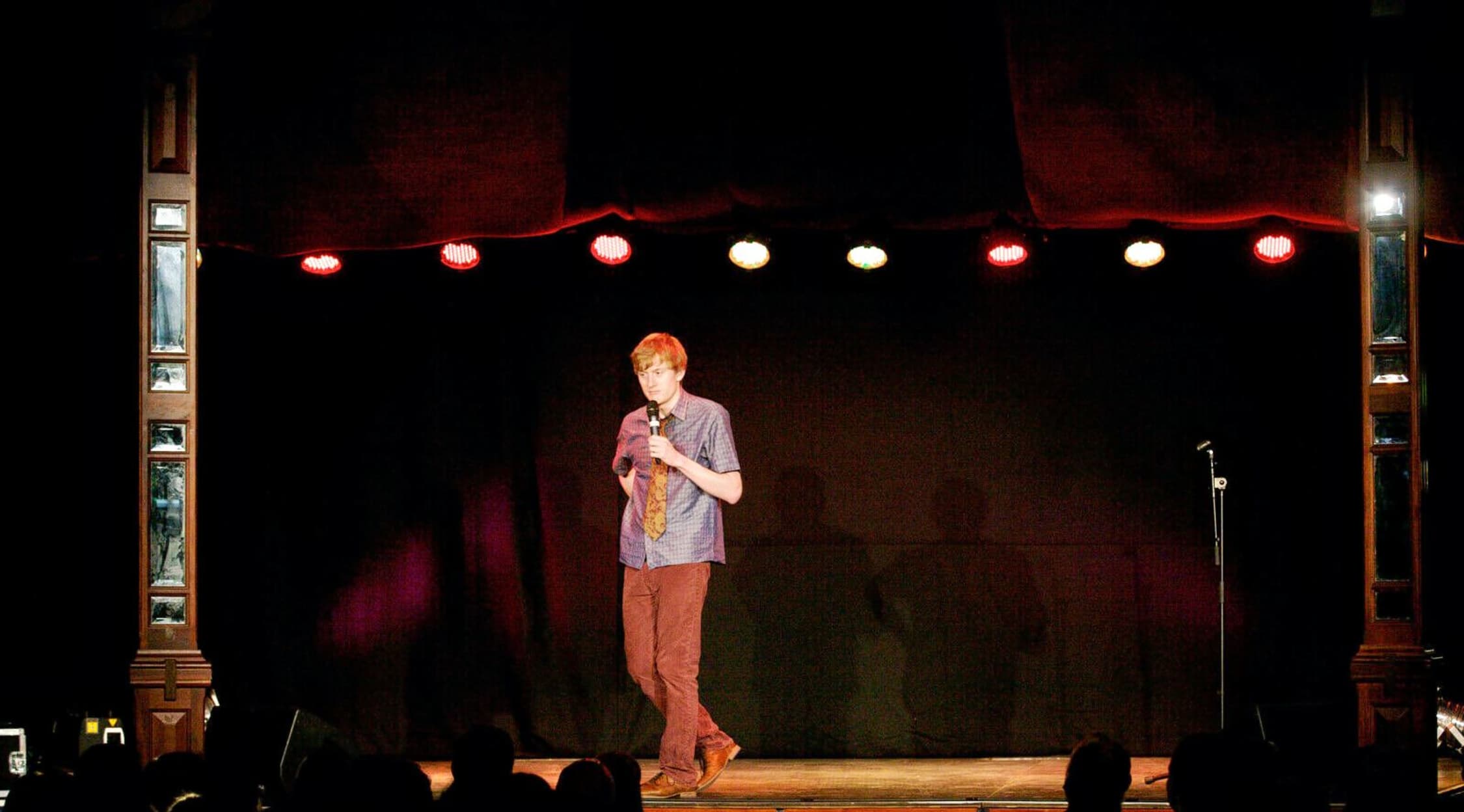 Zuma
James Acaster Tickets
James Acaster is a True Comedic Talent
Look out, ladies and gentlemen. In the world of stand-up comedy, a rare talent has emerged from the shadows with a burst of scintillating light. James Acaster has been blazing a trail since he thrust himself onto our radars barely ten years ago. James Acaster tickets are available now for purchase or sale via StubHub.
A Brief Glance at James Acaster
Born In 1985 in Kettering, Northamptonshire, James Acaster recognised at an early age that he wanted to make his name known far and wide. He studied music at Northampton College and played in area bands for much of his early years. Dissatisfied with this direction, James quit music altogether and cast his fate and his talents in the world of comedy. Right away, he began performing with established acts such as Josie Long and Milton Jones. By the time he had his first solo gig in 2011, a certain buzz was starting to build around this young talent. A few years later, he would give whole new meaning to being "cabadged" and ride this series of dialogues into stardom. 2013 would find him with a nomination for best comedy show, a UK tour and landing the holy grail for all stand-up comics: television. By 2015, he was even being compared to Al Murray. Get ready to tickle your funny bone! James Acaster tickets are ready now to buy or sell via StubHub.
Get ready to laugh with James Acaster
James Acaster is a master at being silly. It's the core of his characterisations and his overall on-stage persona. A very average guy with a bit of attitude and an overactive imagination, he has created sequences that weave and interweave as intricate parts of a well-crafted monologue. Included in his repertoire is a conversation about orchards, apples and nightclubs that has become one of his signature skits. Some would say he has a knack for it. A non-stop career finds James balancing the demand for his on-stage routines with his ever-increasing body of television appearances. In between all that, he has found the time to pen scripts for television sitcoms and write a book. His most recent body of work ,"Repertoire" (another critical smash), has been creating a new legion of fans digitally as a hit show on Netflix. Landing on television was one thing, being streamed online is something else altogether. Just another example of how successful his brand has become as he introduces more of us to his talents. James Acaster tickets are available now for purchase or sale via StubHub.
Back to Top
Epic events and incredible deals straight to your inbox.