Looking for Whiskey Myers outside the UK?
Check out one of our international sites.
Take me there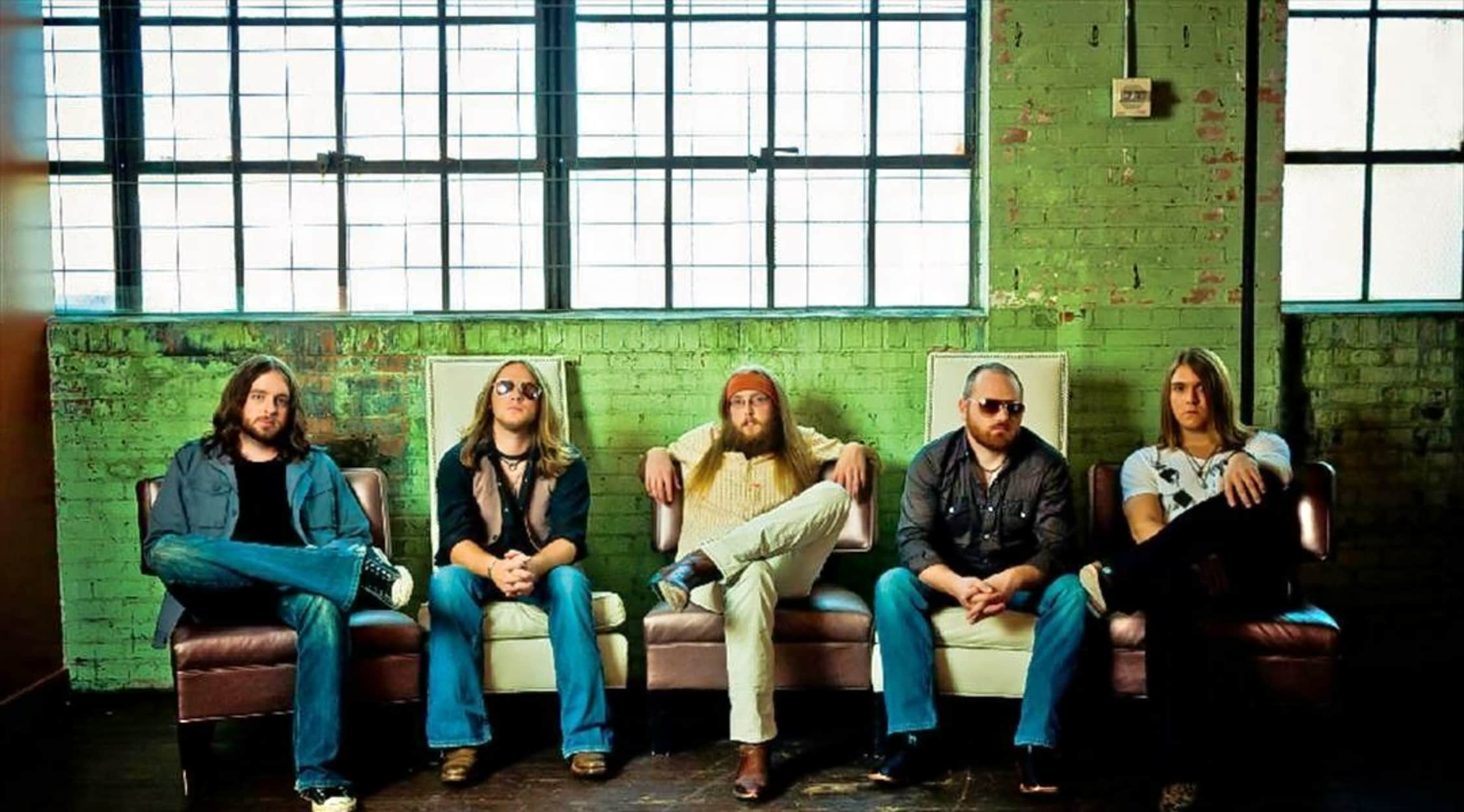 Rovi
Whiskey Myers Tickets
Whiskey Myers Tickets
Drawing on the traditions laid down by Hank Williams, the Allman Brothers and Lynyrd Skynyrd, Whiskey Myers plays a powerful brand of country-fried rock and roll. Whether you call it rebel music or just good old fashioned rock, Whiskey Myers' double lead guitar attack and honky-tonk roots bring swagger and soul to the modern country scene.
Schedule
You can buy Whiskey Myers tickets for a series of dates throughout Texas, starting at Banita Creek Hall in Nacogdoches, and then playing River Road Icehouse in New Braunfels, Scooter's Dancehall in Moulton, Big Texas Dancehall in Clear Lake and John T. Floore Country Store in Helotes. Other Texas shows on this tour include Johnny's Outback in Salado, House Pasture in Concan, The Office in Lubbock, Hurricane Harry's in College Station, Hely Nelson Amphitheater in Burnet, Coach's and Cowboy's in Tyler and finally Gexa Energy Pavilion in Dallas. Non-Texas shows include Thunder on the Mountain in Ozark, Arkansas; the Rev Room in Little Rock and Walmart AMP in Rogers. In Louisiana, they'll play Revelry of Ruston. They'll play PBR Big Sky in Kansas City and Rose Music Hall in Columbia, Missouri. In Illinois, they'll play Springfield and Chicago. They'll play Woodward and Quapaw Oklahoma, at Woodward Elks Rodeo and the Downstream Country Music Festival.
Trivia
Lead singer Cody Cannon was given his first guitar by his crazy biker grandfather. Cannon met lead guitar player Cody Tate at a sporting goods store. Bassist Gary Brown did not know how to play bass when he was invited into the band. The band has come a long way from these humble beginnings. Whiskey Myers' latest album, Early Morning Shakes, was produced by Dave Cobb, who has produced both outlaw-country icon Waylon Jennings and 80s hair-metal stars Europe.
Band
The band has three guitarists, Cody Cannon, Cody Tate and John Jeffers. Cannon is the main songwriter and sings lead. Whiskey Myers' rhythm section consists of Gary Brown on bass and Jeff Hogg on drums. The band was formed by Cannon in Tyler, Texas, and its members have played together since they were young. Whiskey Myers is currently based in Palestine, Texas.
Breakthrough
Whiskey Myers first rose to prominence with its 2011 album Firewater. The album reached number one on the Texas Music Charts on the strength of the single Anna Marie. The album's lyrics reflect Whiskey Myers' deeply held feelings of Southern pride, and its guitar-driven sound drew comparisons to Lynyrd Skynyrd.
Hit Albums
Whiskey Myers' highest-charting album is its most recent, Early Morning Shakes. The album reached number 10 on the U.S. Country Charts and 54 on the Billboard 200. Their previous album, Firewater, was also a hit, reaching 26 on the country charts. The sounds on the band's albums are eclectic, rooted in Southern Rock but incorporating hints of psychedelic rock, R&B, rockabilly and even grunge.
Show Experience
Whiskey Myers tickets get you a seat for a raucous, guitar-laden show. Whiskey Myers started as a bar band, and they still bring that same energy and sincerity to their shows in larger venues. All three guitarists play lead at different points in the set, which often leads to beautiful harmonising and double-guitar instrumental rave ups. The band intersperses the harder-rocking tracks with soulful ballads like Reckoning and Colloquy.
Back to Top
Epic events and incredible deals straight to your inbox.