Looking for We Came As Romans outside the UK?
Check out one of our international sites.
Take me there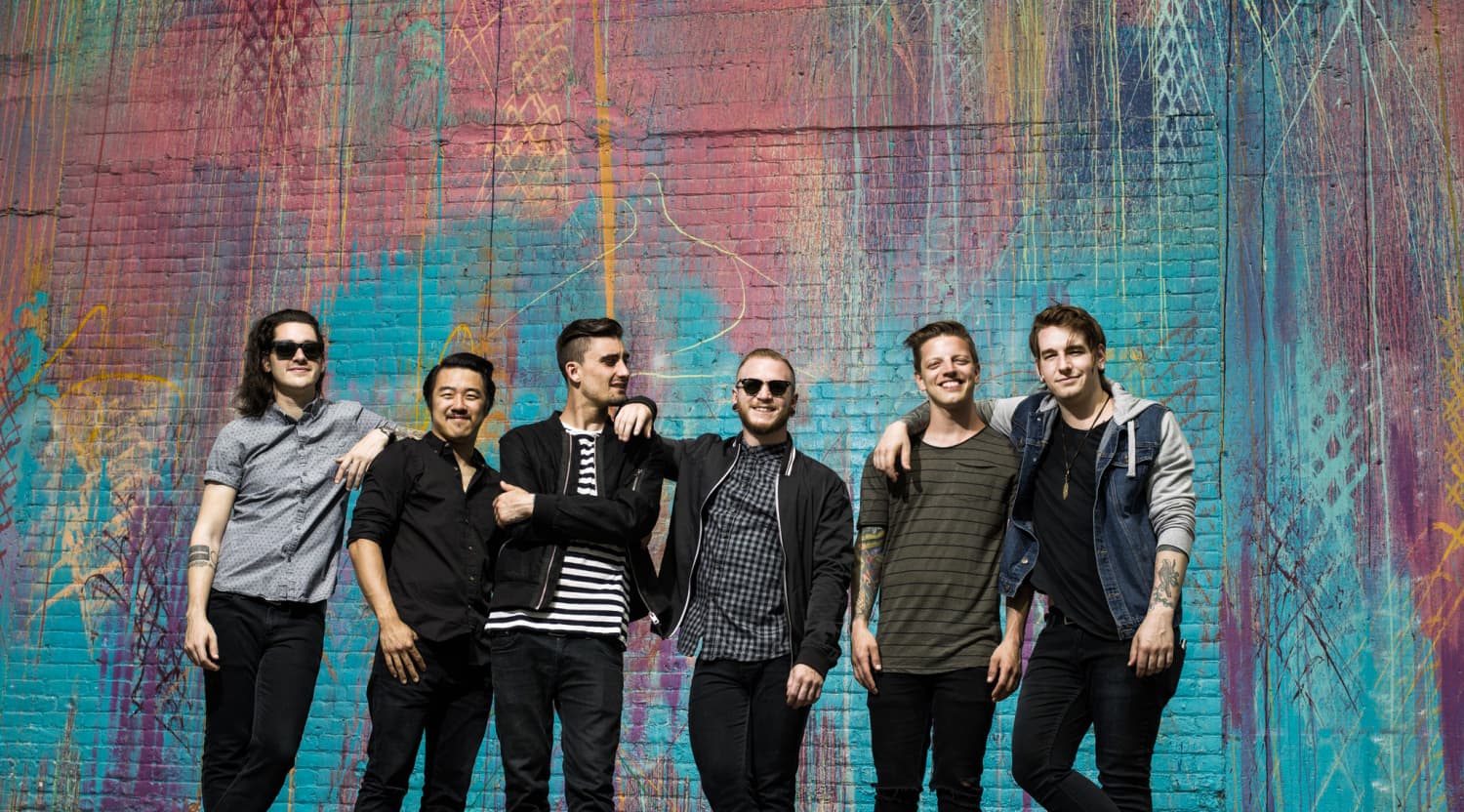 Rovi
We Came As Romans Tickets
We Came As Romans Concert Schedule
This metalcore band has spent the past decade touring around the world and churning out one hot post-hardcore hit after another. We Came As Romans formed in Michigan in 2005, and today they have one of the biggest fan bases in the metalcore genre. Whether they are performing on the Vans Warped Tour or headlining their own major tour, We Came As Romans never fails to attract large crowds of eager metalcore fans, and your next chance to see this popular hardcore act in concert may be right around the corner.
We Came As Romans Background
This popular metalcore band formed in Troy, Michigan in 2005. The current We Came As Romans lineup consists of Joshua Moore, Eric Choi, Dave Stephens, Lou Cotton, Kyle Pavone and Andy Glass. These six musicians are known for putting on some of the hottest metalcore concerts around, which is why We Came As Romans remains an in-demand touring act in the metalcore world. In 2009, We Came As Romans released their debut album, "To Plant a Seed," which achieved significant success on the Billboard music charts. The album also preceded a major tour with bands like Of Mice and Men and I See Stars, during which the band amassed quite a large, devoted following. Since stepping out onto the post-hardcore music scene, We Came As Romans has maintained their position at the forefront of the genre. As they continue to release new albums and embark on new tours, the band achieves even more critical and commercial success. After all, over the years they have toured alongside acts like Soundgarden, Bring Me the Horizon, Anberlin, Silverstein and many more.
To date, We Came As Romans has released four studio albums: "To Plant a Seed" (2009), "Understanding What We've Grown to Be" (2011), "Tracing Back Roots" (2013) and "We Came As Romans" (2015). Their highest-charting album to date is "Tracing Back Roots," which peaked at number eight on the Billboard albums chart and at number one on the US Indie chart. We Came As Romans' success on mainstream music charts makes them one of the most commercially successful acts in the post-hardcore realm, which is why they have so many devoted fans all over the world. One of the main reasons why We Came As Romans has garnered such a large following over the years is due to their extensive touring schedule, as this metalcore band regularly performs at venues all over North America. Now, you might be able to see We Came As Romans perform hits like "Ghosts," "Let These Words Last Forever" and "Tear It Down" live in concert, as this metalcore band is preparing for their next round of live shows. Whether you have already seen We Came As Romans perform at venues on the Sunset Strip or at the Vans Warped Tour, or have yet to see them in concert, you should act fast and secure your We Came As Romans concert tickets before it's too late.
We Came As Romans Greatest Moments
We Came As Romans is known for their original metalcore hits, but they have also earned a reputation for crafting catchy covers of popular songs. Some notable songs they have covered include "I Knew You Were Trouble" by Taylor Swift and "Glad You Came" by the Wanted.
Back to Top
Epic events and incredible deals straight to your inbox.