Looking for The Sword outside the UK?
Check out one of our international sites.
Take me there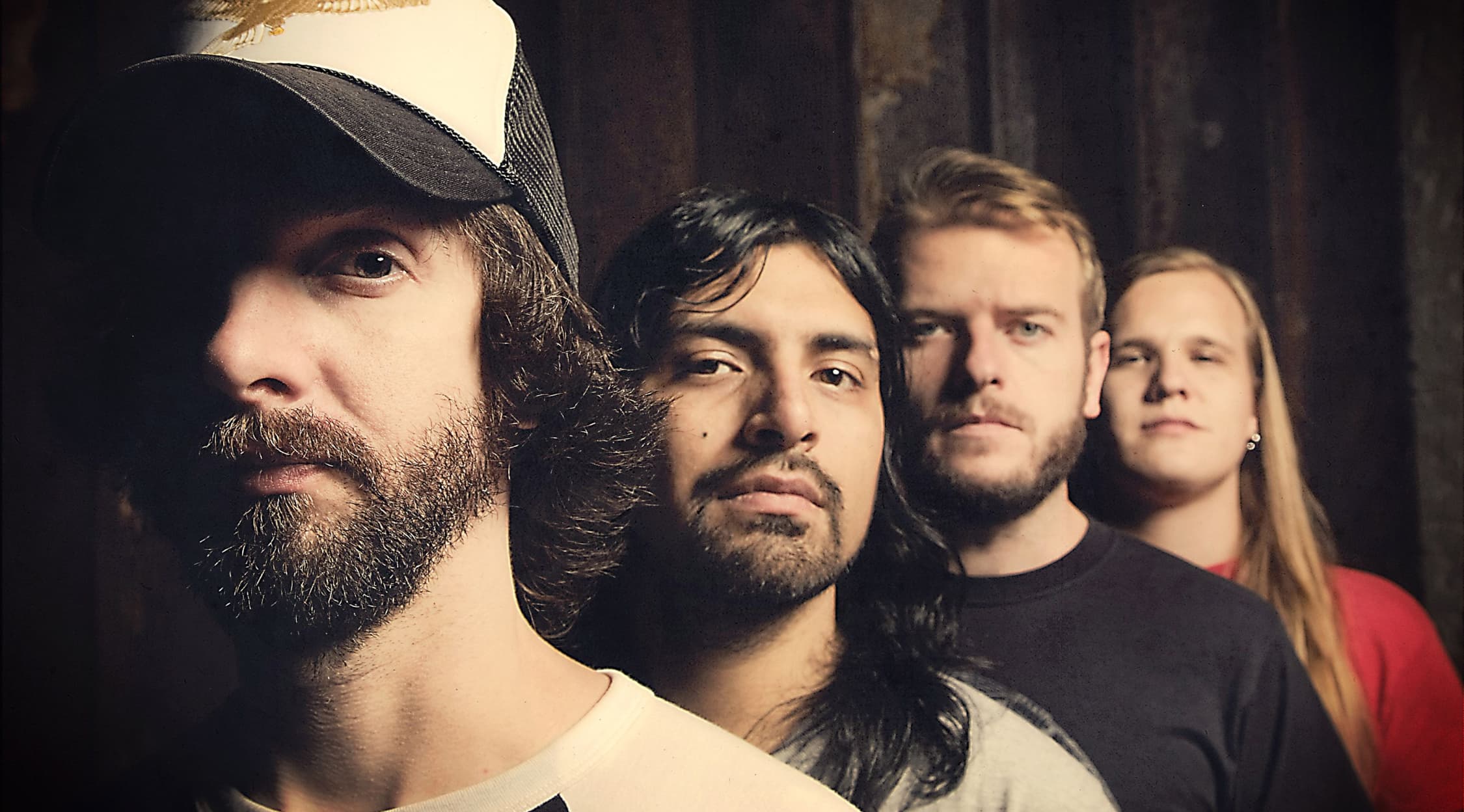 Rovi
The Sword Tickets
The Sword Tickets
Hard rockers The Sword cut through the rubbish and deliver head banging, pulse pounding metal on their own terms. They've been called retro-metal, stoner-metal and doom metal, but the inability to categorise them only proves their independence, and as artists they stand ready to slay all those who challenge their reign.
Schedule
The Sword tickets keep passing through more and more hands as they build on their success with every release. For their latest, they're on a worldwide promotional tour that takes them through Scandinavia on several stops, including Oslo and Stockholm. Then they burn up mainland Europe with shows in Berlin, Vienna, Munich and Milan Italy before appearing at La Boule Noire in Paris. From there, they take on the UK with dates at King Tut's Wah Wah Hut in Glasgow and The Underworld in London. Finally it's back to the USA for the latest KNOTFEST in San Bernardino.
Trivia
Their song "Freya" wasn't only their first single, it also appeared on the game Guitar Hero II. The members of The Sword have a variety of influences. Singer/guitarist J.D. Cronise is heavily influenced by Norse mythology and reads such authors as H.P. Lovecraft, George R.R. Martin and Arthur C. Clarke. Guitarist Kyle Shutt is a comic book fan, and Bryan Richie grew up learning to play bass to the music of such artists as Nirvana, Green Day and the Violent Femmes.
Band/Singer
The Sword began as singer/guitarist J.D. Cronise's idea. He wrote all the early material and then recruited a drummer that he had played with in a previous band, Trivett Wingo. Then came guitarist Kyle Shutt and bassist Bryan Richie. By 2006, the Austin, Texas band signed with Kemado Records and unleashed their debut LP, "Age of Winters". It wasn't an immediate chart hit, but it established them as a force within the metal world. Now a more collaborative unit, the Sword went on to release several more albums, each more successful than the last and showing musical growth that signalled they wouldn't be hemmed in by narrow expectations.
Breakthrough
The Sword built up a growing fan base, and at first kissed the charts before climbing them, until the release of 2012's Apocryphon. The album debuted on the Billboard 200 at number 17, smashing the band's previous best and proving they were here to slay. The name Apocryphon is an ancient word meaning "secret teachings", and with the album The Sword taught everyone that you can be a serious head banger and an artist all at once.
Hit Albums
The Sword have never shied away from evolving their sound. What started as a Black Sabbath-inspired metal sound from the "Age of Winters" and "Gods of the Earth" eras took a more hard rock turn with 2010's Warp Riders. Based on lyricist J.D. Cronise's sci-fi narrative, the album was more concept driven and had a more intricate and layered production. After scoring huge success with "Apocryphon" and its comparatively stripped down sound, The Sword continued Apocryphon's focus on crafting great individual songs with 2015's "High Country", recorded in a church studio that somehow didn't crumble and fall.
Show Experience
It wouldn't be proper head banging without a fog machine, and The Sword don't disappoint. They bring the fog machine, lights and create mosh pits with their massive and massively loud catalogue. Most fans know the music and burst into rapture at the first riffs of their favourite songs. The band likes to mix in their new album alongside reworked versions of their older tunes. Consider yourself warned. You're about to have your mind blown."
Back to Top
Epic events and incredible deals straight to your inbox.