Looking for

Soulwax

outside the UK?




Check out one of our international sites.

Take me there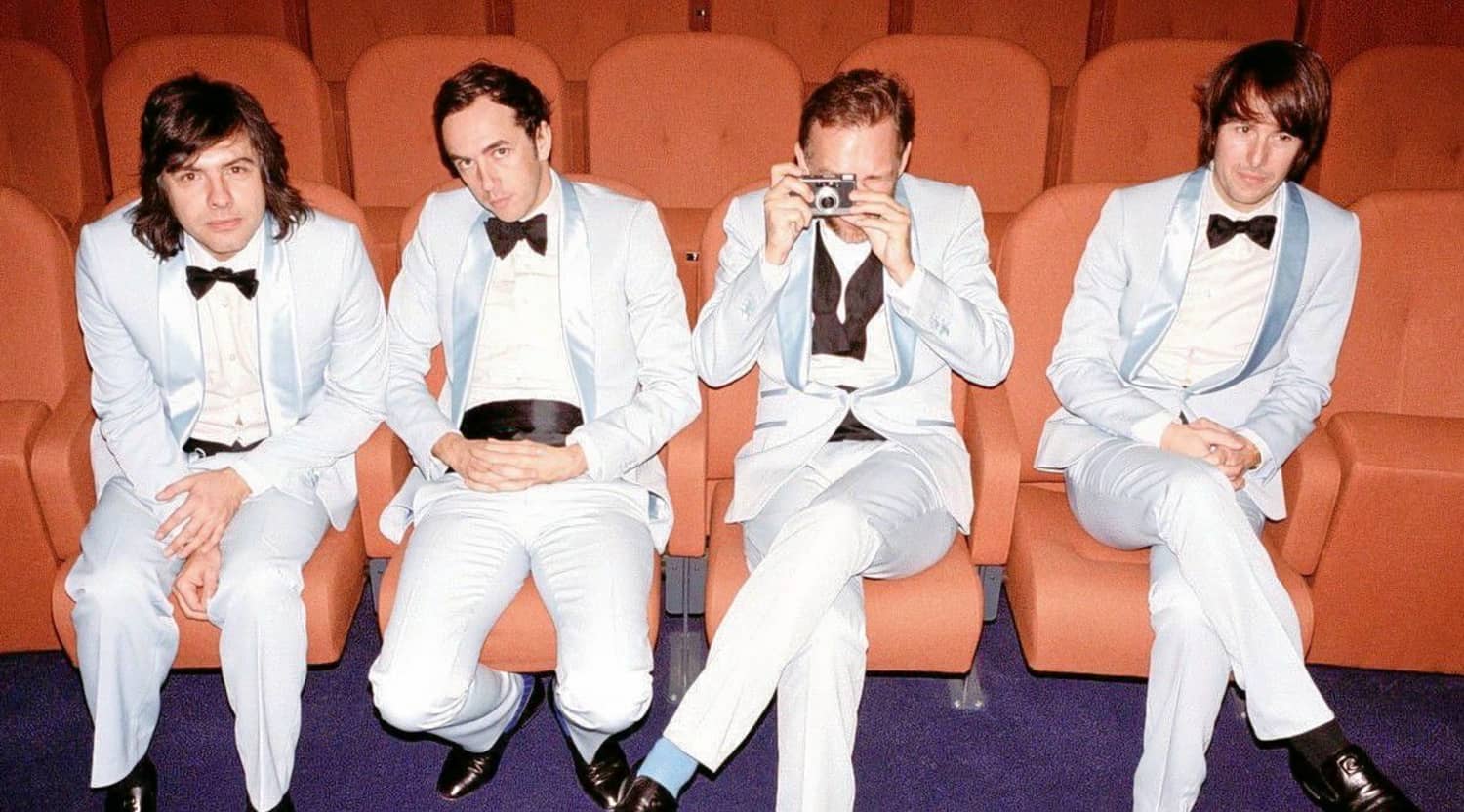 Rovi
Soulwax Tickets
Based in Belgium, Soulwax blends alternative rock music with electronica in a unique style that has brought them much acclaim on both sides of the Atlantic. The three-piece originated in Ghent and is made up of two brothers, David and Stephen Dewaele, as well as Stefaan Van Leuven. Over the years there have been many other members and collaborators.
The brothers have been producing music and releasing it since the early 1990s, under various names, such as 2 Many DJs and the Flying Dewaele Brothers. The band has released a number of remixes of other acts' songs, sometimes unofficially. Artists that have received the distinctive Soulwax treatment include Gorillaz and LCD Soundsystem, for instance, with a popular rendition of the latter's "Daft Punk is Playing at My House".
Nowadays, the three members of Soulwax perform regular gigs with twin sets. They will often morph between Soulwax and 2 Many DJs. The band has also toured extensively under the Radio Soulwax moniker, a show that fuses a traditional rock back gig with a more danceable, DJ-based approach. When in this mode, Soulwax tends to perform alongside another fully electronic act, such as Justice. During the Vivid Live Festival held in 2011 in Sydney, Australia, Soulwax presented a series of radio shows from the event, which were broadcast over the entire country.
Soulwax releases
Noted for their one-of-a-kind live performance style, the members of Soulwax are very much at home in the recording studio and have made a number of notable releases. Leave the Story Untold was the first album to be released by the band, in 1996. However, it was not until 1998's Much Against Everyone's Advice that the group gained widespread appreciation. A cut-down version of the album was made available in the UK and a special edition was created for the US market. Any Minute Now followed six years later, and reached number 53 in the UK album chart. Released in 2005, "E Talking" was a single taken from this work, and peaked at number 27 in the UK singles chart. A follow-up hit, named "NY Excuse", reaching number 35. came about in the same year.
In 2016, Soulwax contributed to the film Belgica, made by Felix Van Groeningen. Composed specifically for the movie, the soundtrack was entirely made by Soulwax. A 15-track album of the same name was released by the band, receiving much praise in the UK's music press. In addition, the band has produced music for the Grand Theft Auto series of computer games.
Similar artists to Soulwax
Looking for alternative tickets to Soulwax? At StubHub you can find gigs for Daft Punk or LCD Soundsystem.
Back to Top
Epic events and incredible deals straight to your inbox.