Looking for Festival Supreme outside the UK?
Check out one of our international sites.
Take me there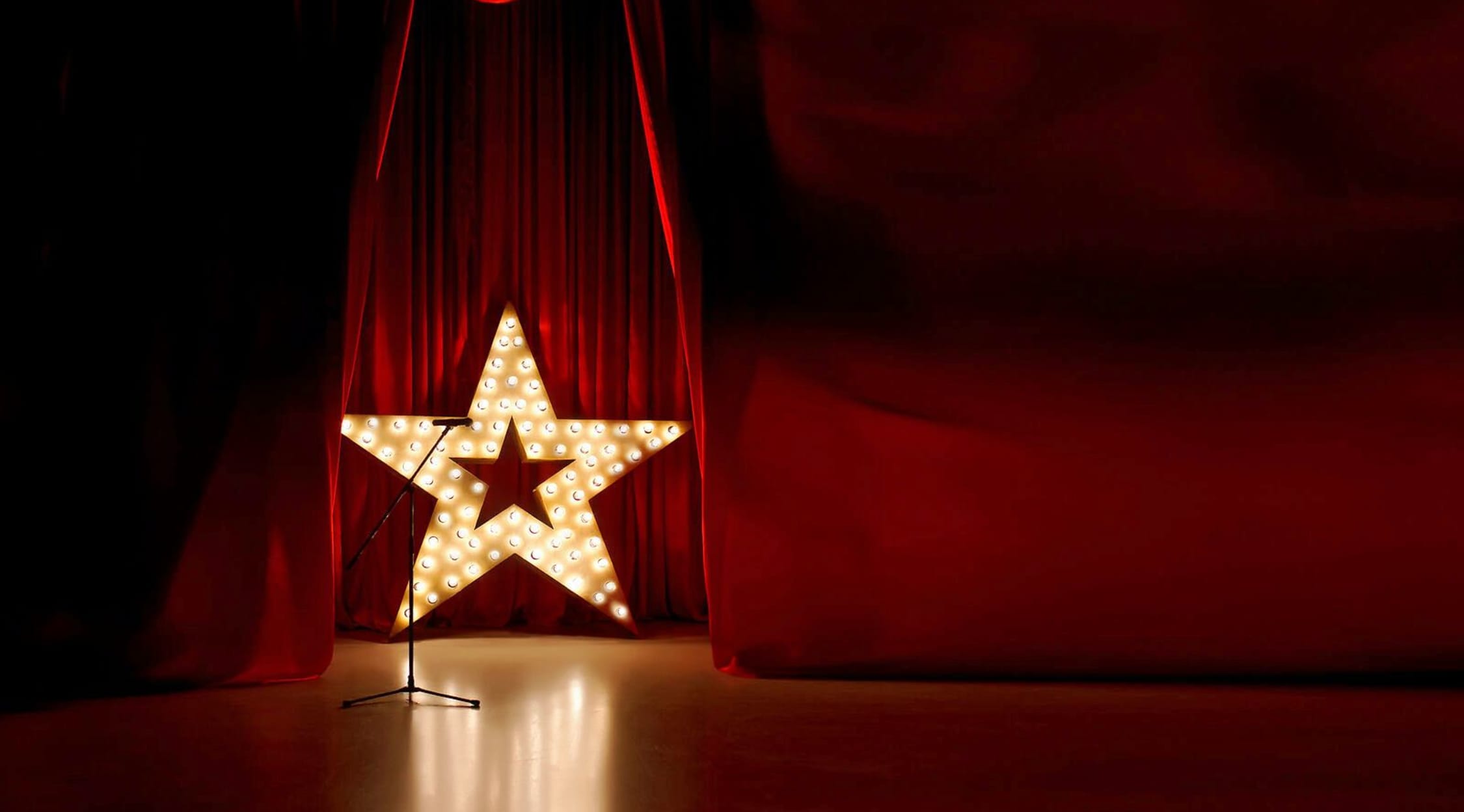 Adobe Stock
Festival Supreme Tickets
Festival Supreme Plot
Do you find yourself drawn to the many comedy shows that head your way each weekend that play out to the many hundreds in your area that planned far enough in advance to purchase their tickets through StubHub? Are you often disappointed when you discover that the show that you've been eagerly trying to get into is completely sold out? Well if you've been looking to attend a comedy performance on the stage without having to worry about missing out due to the throngs of fans that have beat you to the punch when it comes to purchasing tickets, make sure that you log on to StubHub early so that you can secure your spot at a popular show like Festival Supreme while you still have the chance! Festival Supreme has been bringing big name stars to the stage to perform for a few years now, and each year this event is growing bigger! Bringing you the very best performers from the world of comedy and music to one location, it's hard to not have a great time out at Festival Supreme. Originally created by the members of the hilarious musical group Tenacious D, you'll get the chance to experience performances from some of your favorites when you pick up your tickets to attend Festival Supreme today!
Festival Supreme Schedule
Comedy fans out there that don't want to miss out on catching Festival Supreme on the stage when it opens up at the Shrine Expo Hall in beautiful Los Angeles, California are going to want to stay near a laptop and a WiFi connection, because there's no telling how long there are going to be tickets available for purchase through StubHub if you wait too long to get yours to this popular event! There are plenty of people who think they'll have the chance to get into this popular production by just showing up at the box office on the day of the show. While some might be able to get in, a show this popular is bound to be cut off at some point when it comes to letting folks in, so if you don't already have your tickets lined up to enjoy Festival Supreme, purchase your tickets now so you can enjoy all of this excitement!
Festival Supreme Cast
A smattering of comic performers and musicians are brought to the stage for Festival Supreme each year to delight and impress the many guests in attendance! Since this show first came to the stage, they've featured such performers as Dethklok from Metalocalypse, Cheech and Chong, the cast of the Workaholics, Margaret Cho, the cast of The State, Fred Armisen, Bill Hader, Nick Kroll, Peaches, the cast of Drunk History, Norm MacDonald, Janeane Garofalo, the cast of Comedy Bang Bang! including Scott Aukerman, Maria Bamford, T.J. Miller, Kumail Nanjiani, The Eagles of Death Metal, Dr. Demento, Doug Benson, Heidecker and Wood, The Aquabats, DJ Lance Rock, Eric Andre, Bridget Everett, The Protomen, The Tulsa Skull Swingers, The Kyle Gass Band, Awkwafina, The Haden Triplets, Tenacious D, and more! While it's no surprise that these talents have all been tapped to come to the stage in one location, it may be a surprise to you that finding your tickets to attend a show this popular might not be as easy as you planned. If you were thinking of heading for the box office, change your plans while you still can, because there's no telling how quickly Festival Supreme will sell out once tickets go on sale! If you're looking to attend this popular show, make sure that you purchase your tickets through StubHub early so you don't miss out on a second of the excitement!
Festival Supreme Author
Have you made the mistake yet again of letting your friends be the decision-makers when it comes to choosing what popular show to head out and enjoy on the weekend? It doesn't always have to turn out poorly when your friends are choosing your weekend's entertainment, but with so many different opinions about what's going to be fun to see on the stage, it can be hard to coordinate everyone. Make sure that your friends know well in advance about StubHub and how helpful it can be when it comes to getting your tickets early enough to attend a show before it's completely sold out. For an evening that you're sure to enjoy that will have you rolling in your seat with laughter, make sure that you purchase your tickets to attend Festival Supreme while you still have the chance! Since this event first came to the stage for comedy fans to enjoy, there's been nothing short of praise for Festival Supreme!
Fans just can't get enough of the wide variety of comedians and performers that are brought to the stage to perform in this show, giving the show a different experience with each new performer to come and represent themselves on the stage. Though the specific performers change every year, there's little written about this event beforehand past the set list that gets posted of who's coming to the stage, mostly due to the fact that those in charge want to keep this production to be a great surprise for those who attend every year. Spoilers online are the worst possible part about movies and television today, and discovering all of the secrets that are waiting for you at a popular event like Festival Supreme might kill the excited mood you'll be bringing with you to this event. If you've been hoping to enjoy all of your favorite comedians and musical performers in one location, know that you can't go wrong getting your tickets to attend Festival Supreme when this show comes to a stage next near you!
Festival Supreme Trivia
Q: What hilarious rock band puts on the popular comedy festival known as Festival Supreme?A: The hilarious rock band that puts on the popular comedy festival known as Festival Supreme is Tenacious D.
Q: Who are the members of Tenacious D?A: The members of Tenacious D are Kyle Gass and Jack Black.
Back to Top
Epic events and incredible deals straight to your inbox.