Looking for Beach Boys outside the UK?
Check out one of our international sites.
Take me there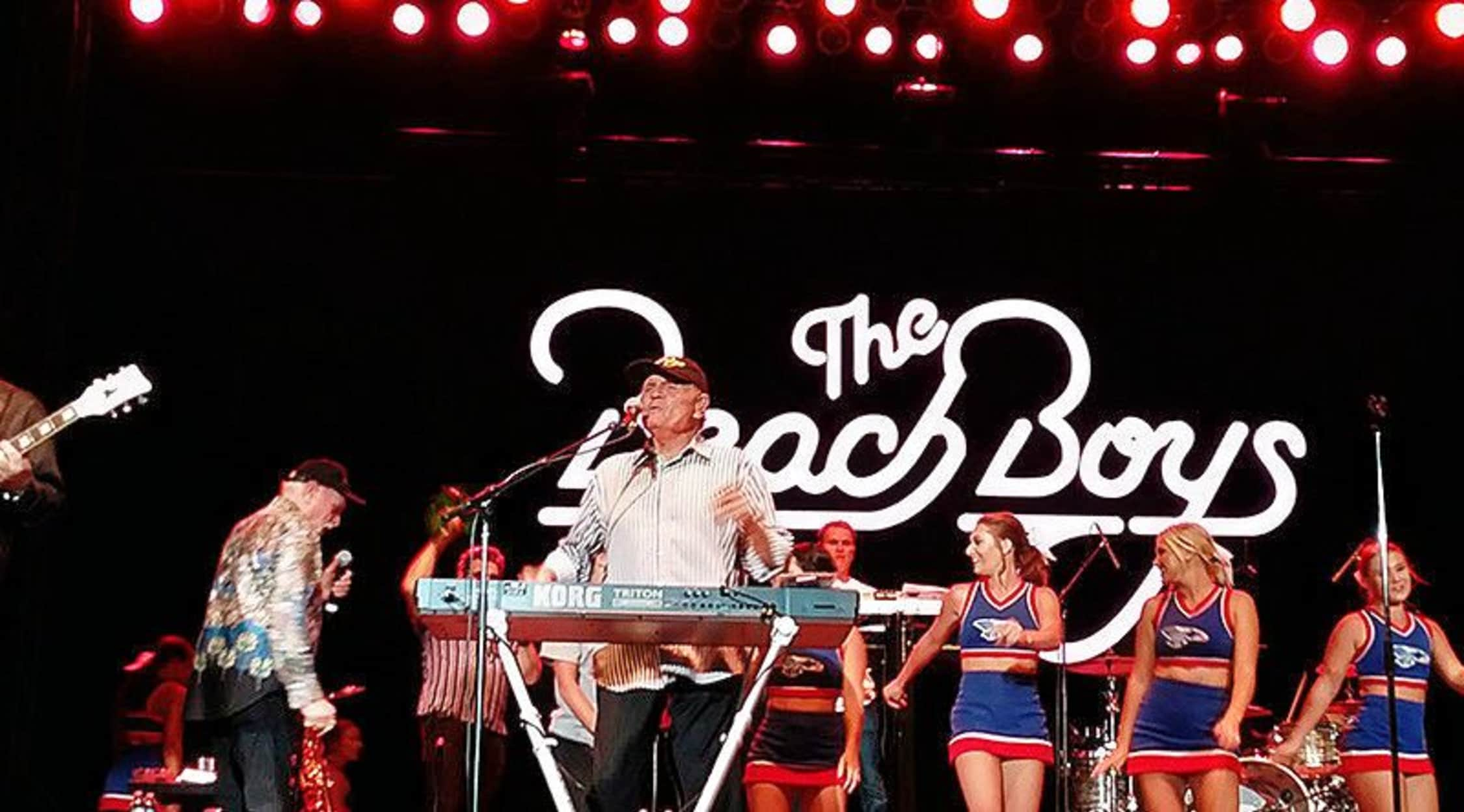 Zuma
Beach Boys Tickets
The Beach Boys - Catch Good Vibrations On Their 2017 Tour
One of the most influential rock n roll acts of the 1960s, Brian Wilson and band were the perfect sun-kissed antidote to British invasion acts such as The Beatles and Rolling Stones who dominated the charts during the decade of peace and love.
Wherever you are in the world, Wilson's wistful psychedelic harmonies such as 'Good Vibrations' and 'California Girls' have the ability to conjure up the spirit of America's West Coast. Still going strong 50 years after their formation, Mike Love and Bruce Johnston are bringing the band's timeless collection of surf-rock super hits to London's Royal Albert Hall in 2017, along with supporting musicians Tim Bonhomme, John Cowsill, Scott Totten, Randell Kirsch and Christian Love. Catch those good vibes with The Beach Boys tickets on StubHub UK.
More About The Beach Boys - Signature Cali Surf Rock Comes To The UK
After being formed by teenage brothers Carl, Brian and Dennis Wilson, this iconic American group enjoyed an amazing run of success in the '60s. Blending surf rock with doo-wop harmonies, their beautifully baroque sound captured the youthful spirit of the sun-drenched shores of California, with lyrics reflecting surfing, cars and teenage love.
Their eleventh album Pet Sounds, released in 1966, is often cited as one of the most progressive pop albums ever made, praised for its vivid orchestration and thematic coherence. Rolling Stone magazine placed the record at number two on their list of the 500 Greatest Albums of All Time. The Beach Boys' magnum opus is celebrated for being the main source of inspiration for The Beatles masterpiece Sgt. Pepper's Lonely Hearts Club (which incidentally commandeered the top spot of the magazine's prestigious poll).
Celebrated by multiple generations of music lovers, the surviving members of The Beach Boys continue to perform their illustrious catalogue of hits including 'Get Around' and 'God Only Knows' on shores across the globe. Audiences still go as wild for their tunes today as they did in the '60s, so be sure you don't miss out with The Beach Boys tickets from StubHub UK.
Similar Artists On Tour
Already sorted The Beach Boys tickets on StubHub UK? Why stop there? Former member Brian Wilson is hailed as one of the world's greatest creative talents, and still tours today.
Back to Top
Epic events and incredible deals straight to your inbox.