Looking for Il Volo outside the UK?
Check out one of our international sites.
Take me there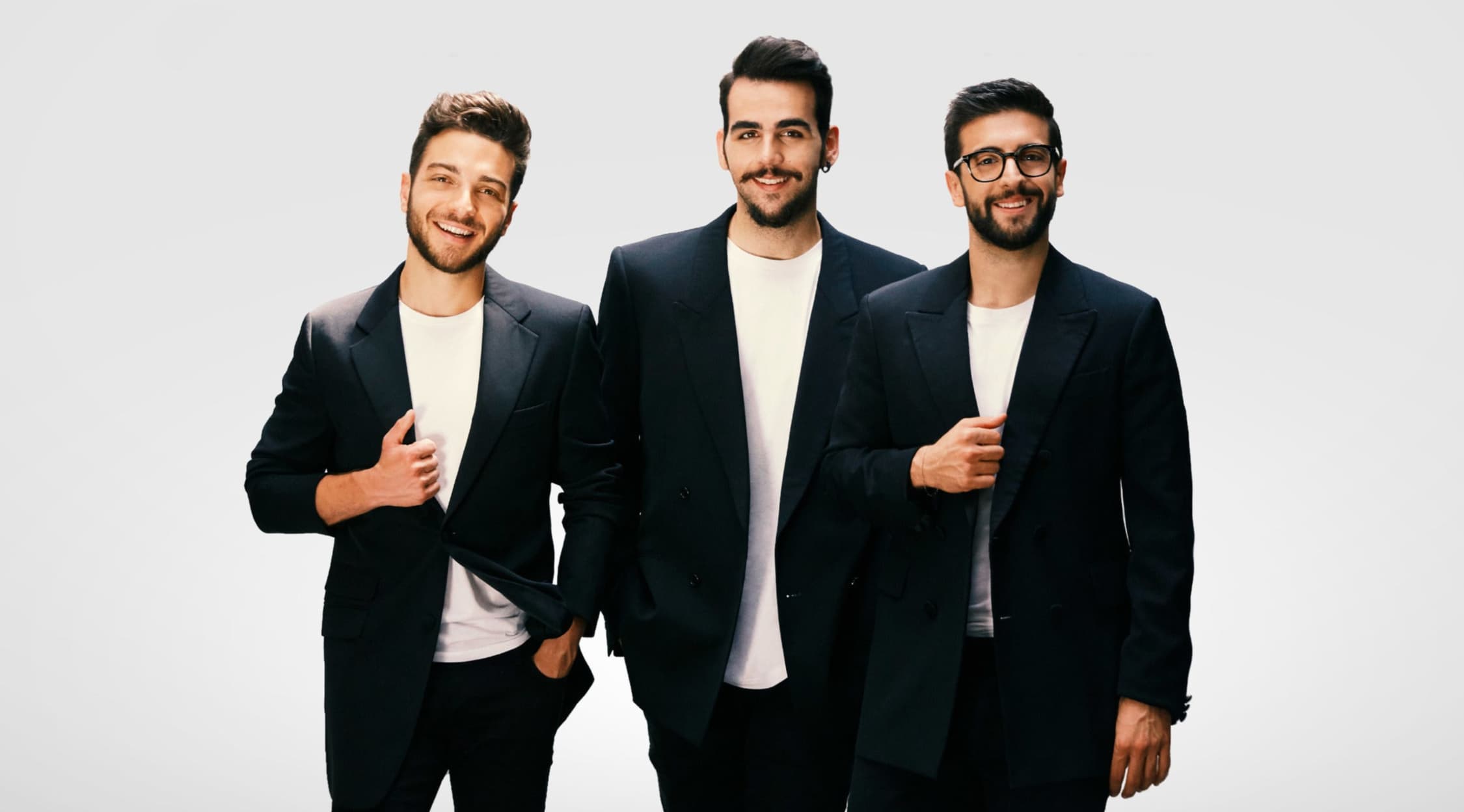 Il Volo Tickets
Il Volo - Grand Amore
The latest album from Ignazio Boschetto, Gianluca Ginoble and Piero Barone truly highlights how far the trio have come. Grand Amore is full of sumptuous solos, gorgeous harmonies and heart-stopping passion which at times can be near-impossibly moving. The record opens with the title track they performed at the 2015 Eurovision Song Contest, and is a beautiful collection of original tracks and covers, performed in their native Italian, Spanish and English. It truly comes to life when performed in concert though, with the three singers' voices joining together to produce a breath-taking wall of sound. They head out on a world tour in 2016, aiming to meet as many fans as possible, and a June show at London Palladium should be a highlight.
Grab Il Volo tickets at StubHub UK for an experience you'll never forget.
Il Volo Biography - Italian Opera Prodigies
Ginoble, Boschetto and Barone met while teenagers competing as solo artists on the 2009 series of Italian TV show Ti lascio una canzone, a popular singing contest akin to The Voice or The X Factor. Whilst each impressed the judges as individuals, the programme's creator and director Roberto Cenci had the vision to group the boys together, aiming to replicate the immense success of the Three Tenors years before. After the show's end, they were quickly signed by major label Geffen Records, becoming the first ever Italian act to pen a deal with an American label. After name changes from I Tre Tenorini and The Tryo, the group settled on their current moniker, and have hardly looked back since.
The trio's eponymous debut album was released in 2010, and after quickly going platinum in their home country of Italy, international fame followed. Some fantastic performances on US TV saw the record smash into the top ten of the Billboard Chart, and soon they were playing to huge crowds across North America. Second album We Are Love came out in 2012, and standout track 'Luna Nascosta' gained them a nomination for the best Original Song Oscar at the 2013 Academy Awards. 2015 was a busy year for the boys, who not only brought out EP Sanremo Grande Amore and album L'Amore si Muove, but were also voted to represent Italy at the Eurovision Song Contest, eventually finishing in third. There's plenty more to come from them.
Pick up Il Volo tickets at StubHub UK to hear this glorious combination of voices in unison.
Similar Artists on Tour
After getting Il Volo tickets at StubHub UK, why not think about seeing some other great acts live? Il Divo are another group of fantastically talented opera singers, while Andrea Bocelli is one of the world's top tenors today.
Back to Top
Epic events and incredible deals straight to your inbox.