Looking for Muse outside the UK?
Check out one of our international sites.
Take me there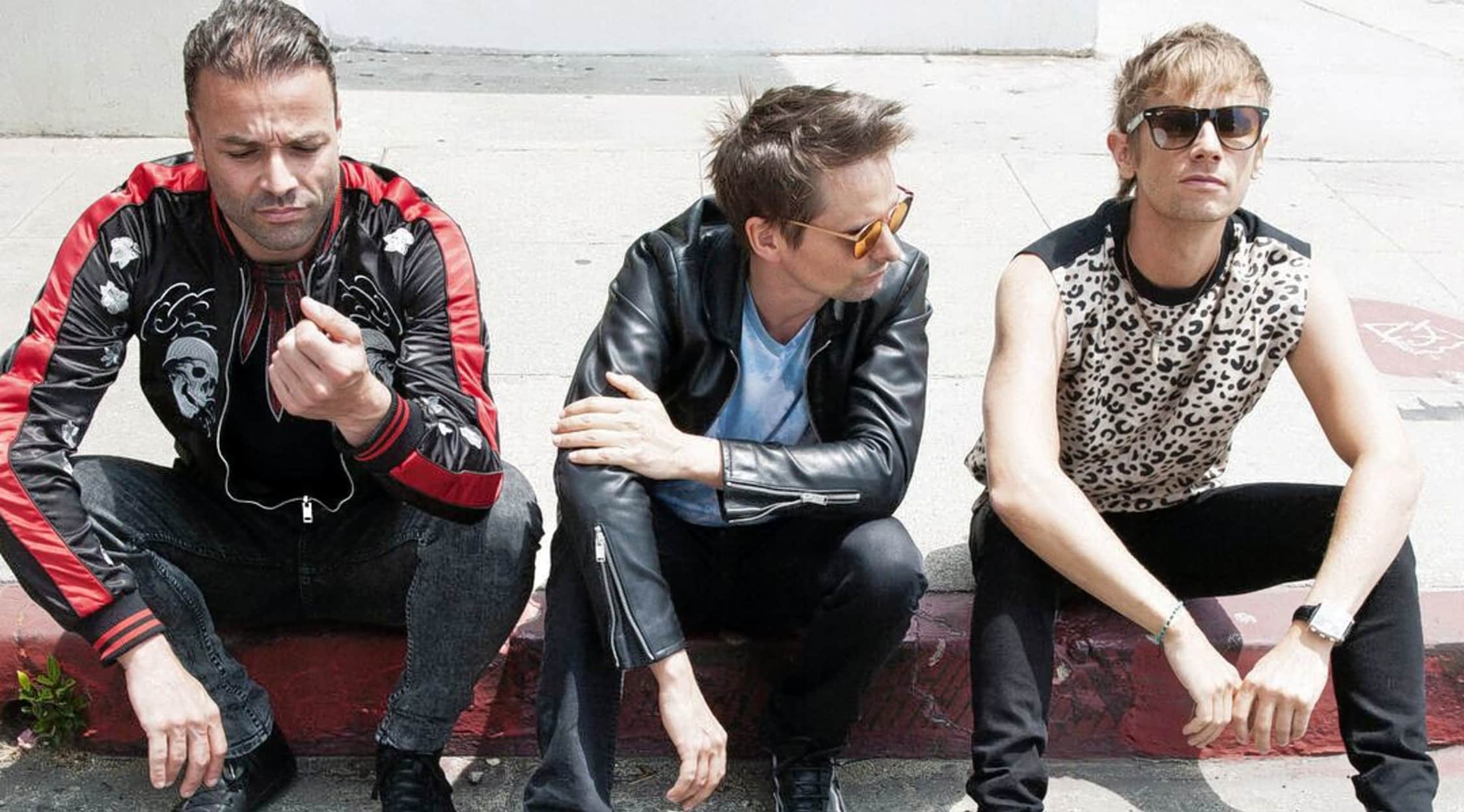 Rovi
Muse Tickets
Muse - Rock Trio Return With New Album Drones and World Tour
Known to be one of the best live bands in history, these innovative rockers have been storming the stage at venues all over the world for the last 20 years and show no sign of slowing down any time soon. New album Drones proves the trio remain at their peak, with its raw, edgy riffs, Matt Bellamy's distinctive soaring falsetto vocals and meaningful lyrics that make you stop and think. Stand out singles include the powerful 'Mercy' and hard hitting 'Psycho' and the group's energetic performances create an atmosphere unrivalled by any other in their genre. After the success of the new album, the group delighted fans with the news they would be heading out on tour again, with UK dates confirmed for April 2016. Don't miss out on seeing this legendary trio in the flesh - buy your Muse tickets at StubHub UK.
Muse Biography - Devon Band Find Absolution in Music
Matt Bellamy, Christopher Wolstenholme and Dominic Howard came together whilst still at school in Devon. Deciding against university, the group focused on establishing a fan base, playing gigs in London and Manchester whilst supporting Skunk Anansie on tour. After a meeting with Dennis Smith of Sawmills Studio, the group were given the opportunity to record their first EP, attracting the attention of both radio presenter Steve Lamacq and NME magazine. A record deal quickly followed their performance at Woodstock on the Emerging Artist stage in 1999, and their first album Showbiz was released later the same year.
The band began to experiment with what would become their signature instrumental style with the second album, Origin of Symmetry, including tracks 'Dead Star' and a re-working of Nina Simone's huge hit 'Feeling Good'. Absolution followed in 2003, debuting at number one in the UK charts, with the group touring the world and appearing at festivals like Glastonbury in 2004. 2006 saw another number one album, Black Holes and Revelations, with themes echoing the band's interest in politics and science fiction. The fifth album, The Resistance, became the trio's third UK chart-topper and was the first record they produced themselves. This also saw them win a Grammy Award for Best Rock Album. Sixth and seventh records The 2nd Law and Drones have been similarly successful, each receiving praise across the board.
Similar Artists on Tour
Once you've picked up Muse tickets at StubHub UK, why stop there? There are ticket listings for thousands of top bands at StubHub UK, from Fall Out Boy to Nothing But Thieves, along with all the latest tour dates and availability information.
Back to Top
Epic events and incredible deals straight to your inbox.