Looking for Morrissey outside the UK?
Check out one of our international sites.
Take me there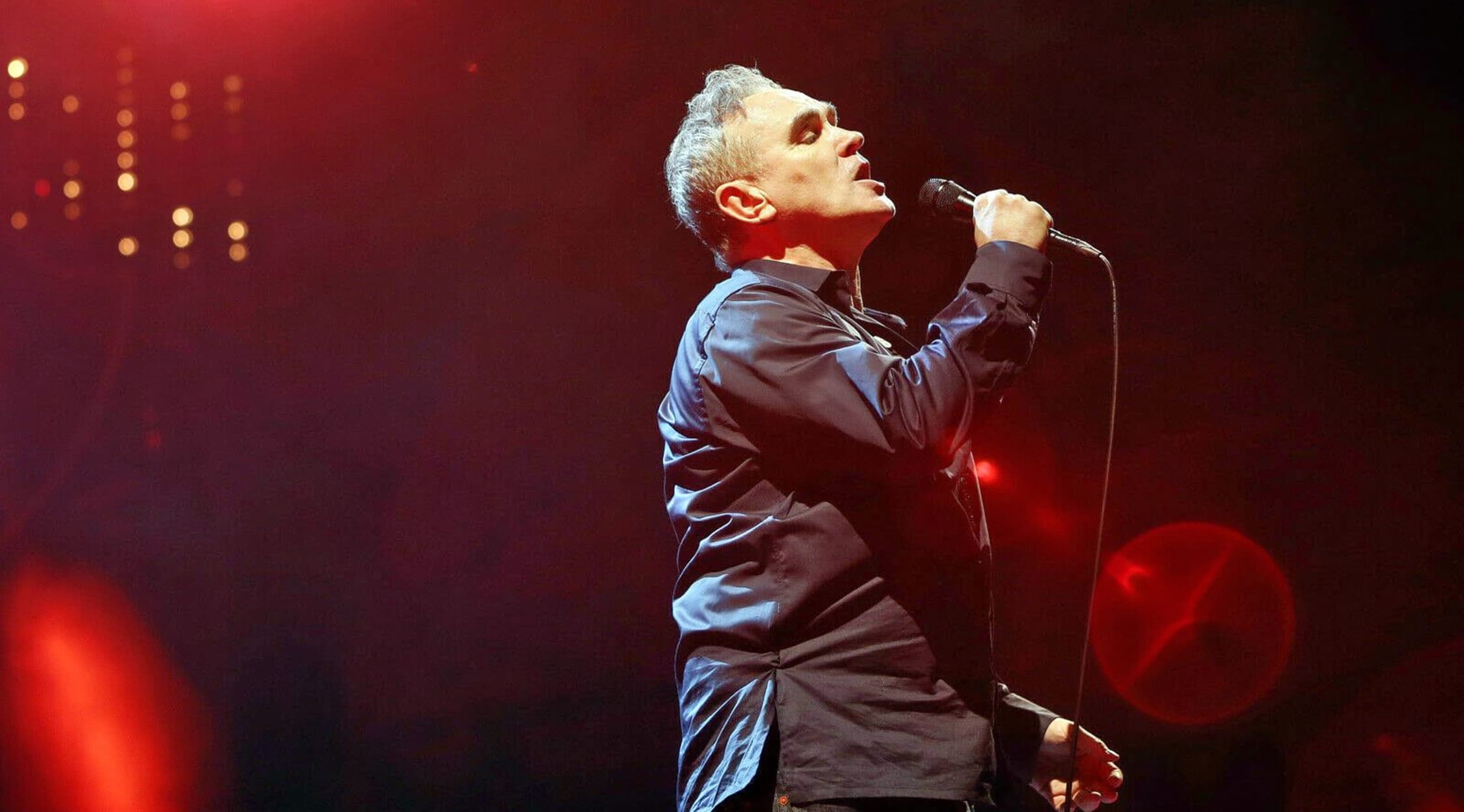 Zuma
Morrissey Tickets
Morrissey: Smiths legend announces 2018 tour
With his acerbic wit and razor-sharp tongue, songwriter extraordinaire Morrissey is one of the most influential musicians of his generation. As frontman of The Smiths, he (along with song writing partner Johnny Marr) transformed popular music in the early-mid 1980s and became one of the most recognisable duos in the UK charts, while as a solo artist he has endured for almost two decades.
A prolific writer, Morrissey penned the lyrics for some of the best known tracks of the 1980s (and perhaps of all time) – including "This Charming Man", "There Is A Light That Never Goes Out" and "How Soon is Now" – helping the band to sell four million records worldwide. As a group, The Smiths inspired a level of near religious devotion among their army of fans that few in musical history can claim to match, while as an individual Morrissey quickly became one of the most recognisable and, perhaps Marmite, personalities of the decade.
In a career now spanning more than 30 years, Morrissey has released over a dozen albums – four with The Smiths and 11 as a solo artist – clocking up combined sales of over five million records. And he isn't done there. After the release of his latest record – Low in High School – in November 2017, Morrissey sets out on another world tour in 2018.
Tickets for Mozza's shows are always in high demand, with his feverish fan base always quick off the mark. Make sure you don't miss your chance to catch a pop legend live, get your Morrissey tickets at StubHub now.
Morrissey: singer's legacy clear for all to see (and hear)
Born Steven Patrick Morrissey in 1959, Mozza has had a colossal impact on the world of music. He first made waves as the frontman of The Smiths in the 1980s, with songs such as "Hand In Glove", "What Difference Does it Make", and "Reel Around the Fountain" which showcased his unique songwriting style.
The band split in 1987, but he has since enjoyed a successful solo career ever since thanks to his enduring thirst for songwriting and performing for his legions of loyal fans. Don't miss your chance to see him live, buy Morrissey tickets at StubHub UK today.
Similar artists to Morrissey
Once you've bought your Morrissey tickets, why not check out some of the many artists he has influenced over the years? Stereophonics are still going as strong as ever, while Smiths-mad Liam Gallagher has some huge gigs lined up for 2018.
Back to Top
Epic events and incredible deals straight to your inbox.