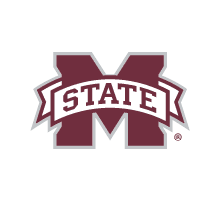 Mississippi State Bulldogs Basketball
Mississippi State Bulldogs Basketball Tickets
Official Fan to Fan Ticket Marketplace of Mississippi State Athletics
Looking for Mississippi State Bulldogs Basketball outside the UK?
Check out one of our international sites.
Take me there
Mississippi State Bulldogs Basketball tickets
Team: Mississippi State Bulldogs
Sport: NCAA Division I Men's Basketball
Conference: Southeastern Conference
Head Coach: Ben Howland
All-Time Greats: Jim Ashmore, Bailey Howell, Red Stroud, Jeff Malone, Joe Dan Gold, Greg Carter, Jack Bouldin, Horatio Webster
Rivals: Ole Miss, Alabama
Mississippi State Bulldogs Basketball Tickets
Nestled in Starkville, Miss., Mississippi State has had a basketball team since 1878. While the team got its start as part of the Southern Conference, it has since become a member of the Southeastern Conference (SEC), where it has won three conference tournament titles. Their last SEC Tournament championship came in 2009. The Bulldogs have been slowly improving since they hired Ben Howland, who is in his fifth season. Howland is known for his excellent coaching skills and taking teams that are in a slump and turning them into winners. Mississippi State made the NCAA Tournament for the first time under his tenure in 2019. While they lost in the first round, it was still an achievement for a program that hadn't qualified for the tourney since 2010. If you want to see an exciting game for an up-and-coming team, be sure to catch the Bulldogs in action. Get your Mississippi State Bulldogs' basketball tickets at StubHub.
What conference do the Mississippi State Bulldogs play in?
The Bulldogs compete in the SEC with 13 other member schools. This conference features some of the strongest basketball programs in the nation, including the University of Kentucky. Mississippi competes in the SEC's West Division, which also includes Alabama, Arkansas, LSU, Auburn, Ole Miss and Texas A&M.
Where can I get tickets to a Mississippi State Bulldogs' basketball game?
You can get your tickets to catch a Mississippi State Bulldogs' basketball game at stubhub.com or via the StubHub mobile app. StubHub makes it easy to find the best seats for the biggest games.
Has the Mississippi State Bulldogs' basketball team ever won a national title?
Mississippi State has never won a national title in men's basketball. The closest they came was in 1996 when they reached the Final Four. The Bulldogs have won six SEC regular-season championships, with the most recent being in 2004. They have three SEC tournament titles, with the most recent being in 2009.
Do the Mississippi State Bulldogs have any historical rivalries?
The Bulldogs have two major rivalries, the most prominent of which is with the University of Mississippi, known as Ole Miss. Mississippi leads Ole Miss 142-112 all-time in basketball matchups. Their other historical rival is the University of Alabama. Alabama leads the all-time series at 170-74.
What was the Mississippi State Bulldogs' record last year?
Last year, the Bulldogs had a 23-11 season, winning 10 conference games and 13 non-conference games. The team won 14 home games, 5 away games and 4 neutral-site games. Mississippi State's postseason ended when they lost to Liberty in the first round of the NCAA Tournament.
Who are some of the program's most notable players?
Mississippi State has had many notable basketball players come through its doors. Jim Ashmore, who played for the Bulldogs from 1954-1957, was inducted into the Mississippi Sports Hall of Fame in 1983. He set a record for points scored in a season in 1957 (708 points over 25 games). In that same year, he also had one game where he scored 45 points. Ashmore had 1,918 points scored during his college career and was the first basketball player to have over 1,000 career points in all of Mississippi. Bailey Howell is another notable player from that era. Howell was a star player for the Bulldogs and went on to a professional career, playing for the Detroit Pistons, Baltimore Bullets, Boston Celtics and Philadelphia 76ers. Some other notable former Bulldogs include Red Stroud, Jeff Malone, Joe Dan Gold, Greg Carter, Jack Bouldin, Horatio Webster, Doug Hutton, Wiley Peck and Lawrence Roberts.
Back to Top
Epic events and incredible deals straight to your inbox.