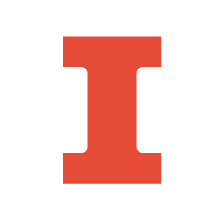 Illinois Fighting Illini Basketball
Illinois Fighting Illini Basketball Tickets
Official Fan to Fan Ticket Marketplace of the Illinois Fighting Illini
Looking for Illinois Fighting Illini Basketball outside the UK?
Check out one of our international sites.
Take me there
Illinois Fighting Illini Basketball tickets
Team: Fighting Illini
League: NCAA Big Ten
Home Games: State Farm Center, Champaign, Ill.
Head Coach: Brad Underwood
All-Time Scoring Leaders: Dee Brown, Deon Thomas, Kiwane Garris, Brian Cook, Cory Bradford
Fighting Illini Basketball Tickets
The Fighting Illini men's basketball team first took to the court in 1906 under the instruction of coach Elwood Brown. Since that time, the University of Illinois' basketball team has gone on to appear in five Final Four tournaments, nine Sweet Sixteen tournaments and 30 NCAA tournaments. Illinois holds the title to 17 Big Ten Conference regular-season championship games and two Big Ten Tournament Championship games. Players have been awarded Sporting News Player of the Year, AP All-American and Big Ten Player of the Year with the most recent recipient of all three awards being Dee Brown in both 2005 and 2006. Home games have been played at the State Farm Center, formerly known as "The Assembly Hall," which is located in Champaign, Ill., since shortly after it opened in 1963. Grab your tickets to the next Fighting Illini basketball game today at StubHub.
Who are the coaches for the Fighting Illini basketball team?
Brad Underwood is head coach and is currently in his third season. He took over the Fighting Illini in 2107 and has a record of 26-39. Assistant coaches include Orlando Antigua and Ron Coleman, both in their third seasons, and Stephen Gentry, who is in his first season.
How big is the State Farm Center?
For Fighting Illini basketball games, the State Farm Center can seat 16,600 people. This includes courtside seating and two regular levels of seating. Accessible seating and companion seating are available on request. There are four large parking lots surrounding the State Farm Center and additional parking lots within walking distance. It is also easily accessible via multiple Champaign-Urbana Mass Transit stops.
How much are tickets to Fighting Illini basketball games?
You can find tickets in the nosebleed section of the stadium for very reasonable prices. If you are not afraid of heights, these seats offer a supreme bird's-eye-view of the entire game. Courtside seats can cost much more depending on the line of sight. Check StubHub often for the best seats and prices.
Who are the Fighting Illini basketball team's biggest rivals?
Some of the oldest rivalries are between the University of Illinois' Fighting Illini and the Northwestern Wildcats, the Purdue Boilermakers and the Ohio State Buckeyes.
Have any Fighting Illini Basketball players played for pro teams?
Yes, the Fighting Illini has had several players go on to play for the NBA, including two current Miami Heat players, Meyers Leonard and Kendrick Nunn. Nick Anderson was drafted by the Orlando Magic in the first round of the 1989 NBA Draft, a first for Fighting Illini Basketball. Other Fighting Illini alumni who have made it to the pros include Donnie Freeman, Red Kerr, Bruce Douglas and Brandon Paul.
What is the Fighting Illini basketball schedule like?
The Fighting Illini will be busy this season playing anywhere from one to three games a week both at home and on the road. You can catch the team playing teams from Old Dominion, North Carolina, Miami, Hampton and The Citadel. If you are looking to support fellow Big Ten conference teams, catch the Illini playing against Maryland, Rutgers, Wisconsin or Minnesota.
What is a Fighting Illini game like?
The State Farm Center comes alive with the excitement of Fighting Illini games. The cheerleaders, the marching band and an exuberant student section energize the crowds on game day. Oversized Illinois flags are run through the stands when the team scores, eliciting applause from fans. Most patrons in the stadium are decked out in the University of Illinois' colors: orange and blue. Spectra concessions provide refreshments and snacks for all games when you need to rehydrate after cheering on the Illini.
Back to Top
Epic events and incredible deals straight to your inbox.