Looking for Dylan Moran outside the UK?
Check out one of our international sites.
Take me there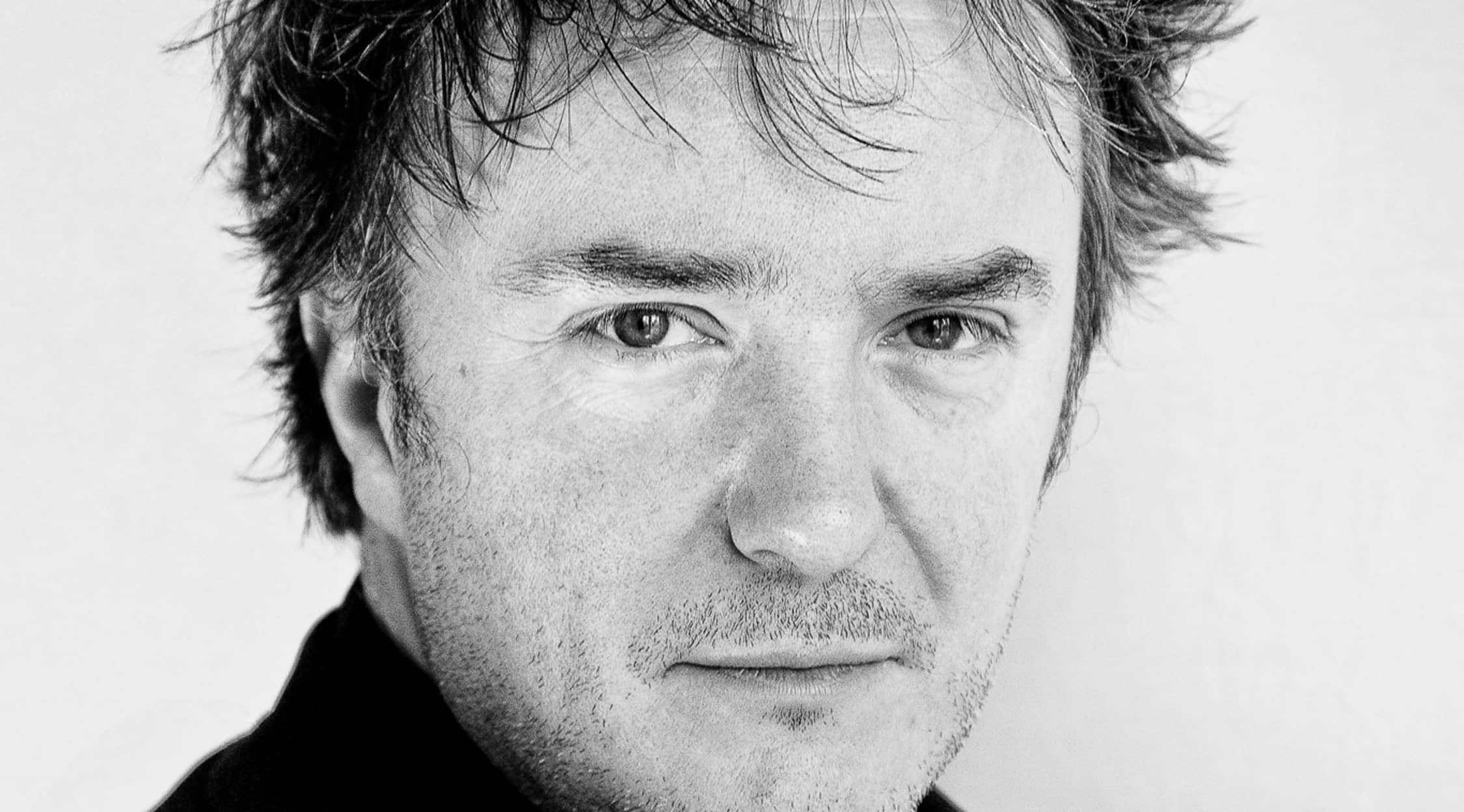 Dylan Moran Tickets
Dylan Moran: "The truth is that I'm constitutionally incapable of doing an ordinary job"
Dylan Moran is an Irish comedian famous for his misanthropic view of the world and his sardonic style. Many know him best as Bernard Black – the chain-smoking, drunken, disorganised, bad-tempered bookshop owner – in Channel Four comedy Black Books.
Moran has been a regular in the UK comedy scene since the mid-1990s, and you can think of his stand-up persona as a more coherent version of the cantankerous, alcoholic bookseller. His observational sense of humour teeters between willfully illogical and painfully insightful, and Dylan Moran tickets are always in high demand. No-one is safe from his grumpy, but oddly charming wit.
Dylan Moran: 20 years in stand-up for glass half empty comedian
Dylan Moran began doing stand-up in Dublin at age 20. He gained recognition at the Edinburgh Festival early in his career, winning the "So You Think You're Funny" award in 1993 and the Perrier Comedy Award in 1996. His dry, sarcastic style was a hit with audiences, and he made his first UK stand-up tour with the show "Gurgling For Money" in 1997. After playing a small role in the film Notting Hill, Moran starred in the BBC comedy "How Do You Want Me?" in 1998.
In 2000, he teamed up with Irishman Graham Linehan to write future cult hit Black Books, in which he also starred as Bernard Black. Black Books also featured comedian Bill Bailey and actress Tamsin Greig, and won two BAFTA TV Awards for Best Situation Comedy. In 2004, Moran appeared in Simon Pegg's zombie comedy Shaun of the Dead as the wimpy and inept David, while his other big screen credits include Run, Fatboy, Run; Good Vibrations; and more recently, Calvary.
Dylan Moran: six stand-up DVDs, including latest Off the Hook
In 2004, Moran toured the shows "Monster I" and "Monster II" in Britain, Ireland and elsewhere. "Monster II" was filmed at Dublin's Vicar Street and became Moran's first live stand-up DVD. In this show, he discussed his bewilderment about how much Dublin has changed since he lived there as a broke twenty-something and the pointlessness of self-improvement.
In 2005, he began touring "Like, Totally", which railed against attempts to change your life by relocating. He released a DVD of that show the same year. He toured the UK in 2008 with "What It Is" and released a DVD of the show in 2009. Moran took his show "Yeah, Yeah" on tour internationally in 2011, and released Off the Hook - live at London's Hammersmith Apollo in November 2015. A compilation of material from his early tours is available on the DVD "Aim Low".
In 2010, Moran was voted the 14th greatest stand-up comic on Channel 4's 100 Greatest Stand-Ups list and appeared in the channel's 2017 sitcom Uncle.
More live comedy for Dylan Moran fans
StubHub is your go-to source for the latest up-to-the minute comedy ticket information. From Micky Flanagan to John Bishop we've got listings for a wide range of comedy talent touring the UK.
Back to Top
Epic events and incredible deals straight to your inbox.