Looking for Counting Crows outside the UK?
Check out one of our international sites.
Take me there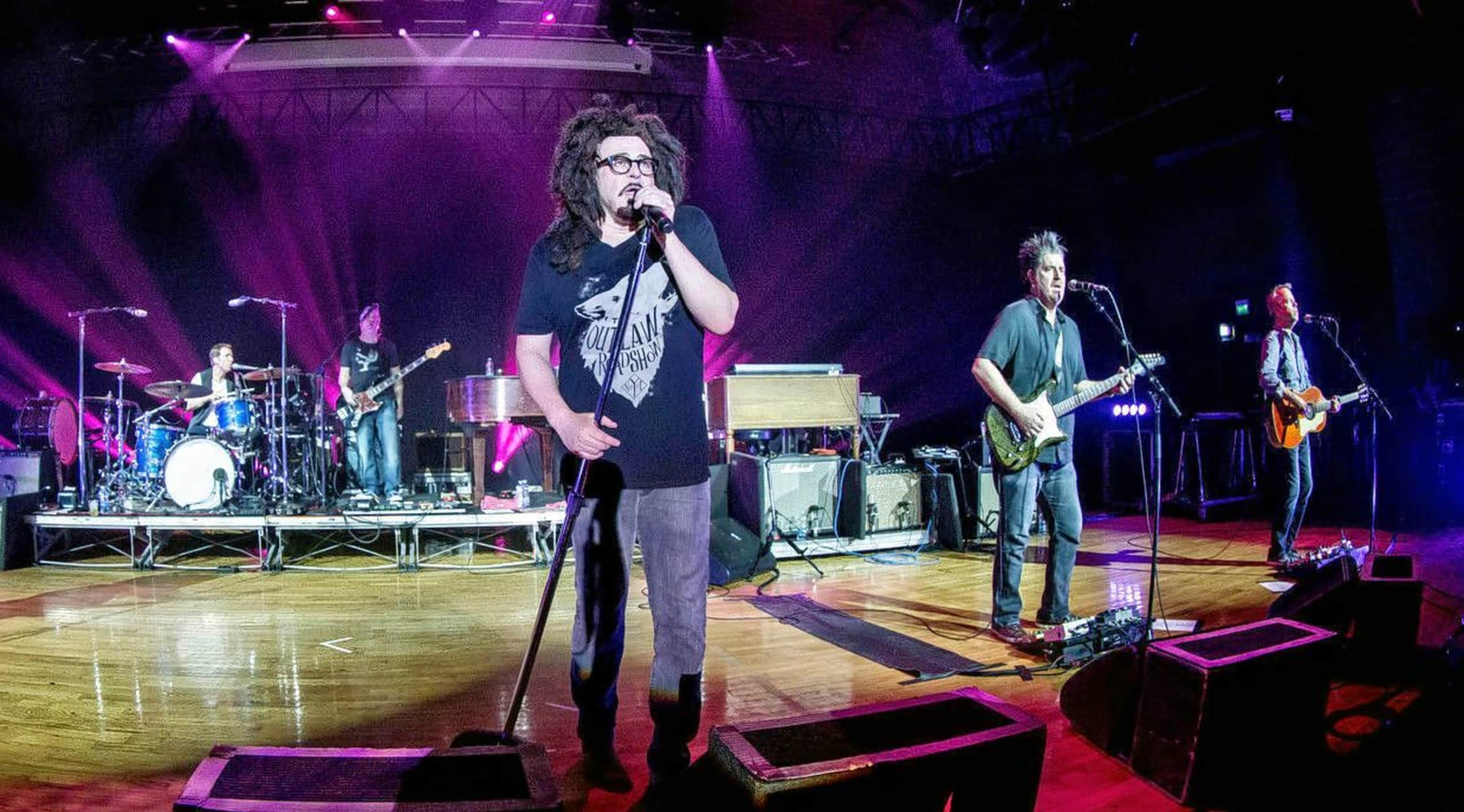 Alamy
Counting Crows Tickets
Counting Crows: sunny side of alternative rock
Bay Area band Counting Crows made their mark on the international music scene in the 1990s with their sunshine injected brand of alternative rock. They may have been around for over 20 years but their sound remains as fresh and original as ever, with tracks such as "Big Yellow Taxi" and "Colorblind' cementing them as figureheads of the folk-inspired rock movement that has remained a staple ever since.
For laid-back Californian tunes, you can't do better than Counting Crows, whose songs are as emotionally charged as they are easy on the ears; a combination which has won the hearts of legions of fans during their long career and helped them sell over 20 million records. Continuing to tour and make music, the group (consisting of Adam Duritz, David Bryson, Charlie Gillingham, Dan Vickrey, David Immerglück, Jim Bogios, and Millard Powers) are still going strong in 2018. Buy Counting Crows tickets now at StubHub, and see them live in the UK.
Counting Crows: made in California
Way back in the hazy mists of the early 1990s, two Bay Area boys - Adam Duritz and David Bryson - created an acoustic duo named Counting Crows and gigged around their local area. The folk focussed alternative rock offering captured the spirit of the decade and by 1993 they had acquired several more members to form a band. Their first album, August and Everything After was released in the same year and was such a success that they toured extensively for the next few years.
Highlights of the group's commendable career to date include their epic performance at Woodstock 99 in 1999, where their hugely successful cover of Joni Mitchell's song "Big Yellow Taxi" was a highlight of the event. Their track "Accidentally in Love" was featured in the popular animated film Shrek 2 in 2004 and was consequently nominated for an Academy Award. These seven singing sensations are renowned for the boundless energy and heartfelt enthusiasm of their live performances. To feel the magic for yourself, why not browse Counting Crows tickets at StubHub UK?
Similar artists to Counting Crows
Once you've sorted your Counting Crows tickets, take a look at some of the other artists listed at StubHub UK. Former Led Zeppelin frontman Robert Plant always puts on a fantastic show, while the Queens of the Stone Age are back out on tour this year
Back to Top
Epic events and incredible deals straight to your inbox.