Looking for Avril Lavigne outside the UK?
Check out one of our international sites.
Take me there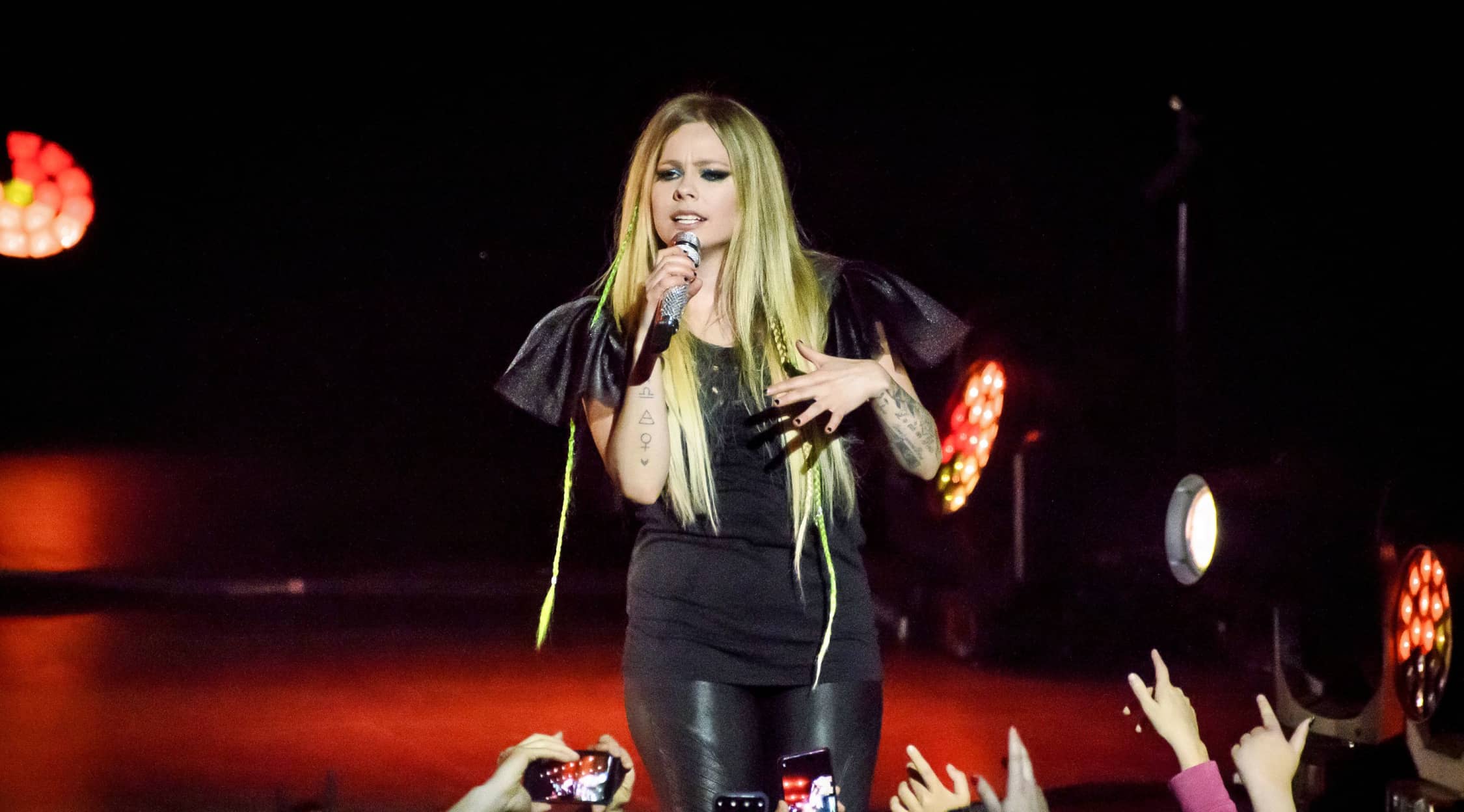 Zuma Press
Avril Lavigne Tickets
Avril Lavigne: undisputed queen of Canadian pop
Avril Lavigne has come a long way indeed since her skate punk days of "Complicated". She developed into a youthful pop princess who sang her way into the hearts of more than one generation of teens, and then matured into an adult pop diva who has come to rival the biggest names among Canadian female singing superstars like Celine Dion and Shania Twain. Her live shows have always treated audiences to her greatest hits, and buying or selling Avril Lavigne tickets on StubHub has become very popular as a result.
A huge pop music legacy
Avril Lavigne has left quite a legacy, first on the pop-rock or pop-punk scene, and in the latter part of her career on alternative pop music, thanks to a string of hit singles that have almost always been self-penned. She's been a superstar since she released her debut album and has become so well-known around the world that she holds some interesting records, like being the only singer in the world to have performed at the opening or closing ceremonies of three different international sporting extravaganzas. She was also listed as an official world record holder for being the youngest female solo singer to reach Number One in the UK charts in 2003 – she was just shy of eighteen-and-a-half at the time. She's also pretty much been the biggest female pop solo artist in Japan for many a year, and sold-out tours of the country have been the story for most of her career. She now plays to audiences young and old, still delighting everyone with her punchy pop numbers, high energy and tireless stage routine that has influenced a generation of performers from Miley Cyrus to Kelly Osbourne. You'll find that it's never a bad idea to get Avril Lavigne tickets when she's in town.


Moving from skate punk to mature pop
Avril Lavigne has always been interested in crossing pop music boundaries and mashing it up with other trendy genres of the day. Her love of 90s punk bands like Blink 182 and Green Day was evident in the early spikey pop she displayed on songs like "Sk8er Boi". Eighties pop started becoming a dominant influence during the middle part of her career, when her sound softened a little and lost its obvious skate-punk edge. Songs like "Girlfriend" woke up a new generation of teen girls to the sounds of earlier cheerleader-chant-inspired pop, which had previously surfaced in songs like Toni Basil's "Mickey". At the same time she was influencing her peers, and it wasn't long before the rock girl power of which she had been the flag-bearer spread to a new crop of artists, from Paramore to indie rockers like Soccer Mommy, and even rappers like Nicki Minaj, a self-confessed fan. So, if you can handle all of that celebrity, rush off and get Avril Lavigne tickets on StubHub at the first chance you get!
Back to Top
Epic events and incredible deals straight to your inbox.