Looking for Robert Plant outside the UK?
Check out one of our international sites.
Take me there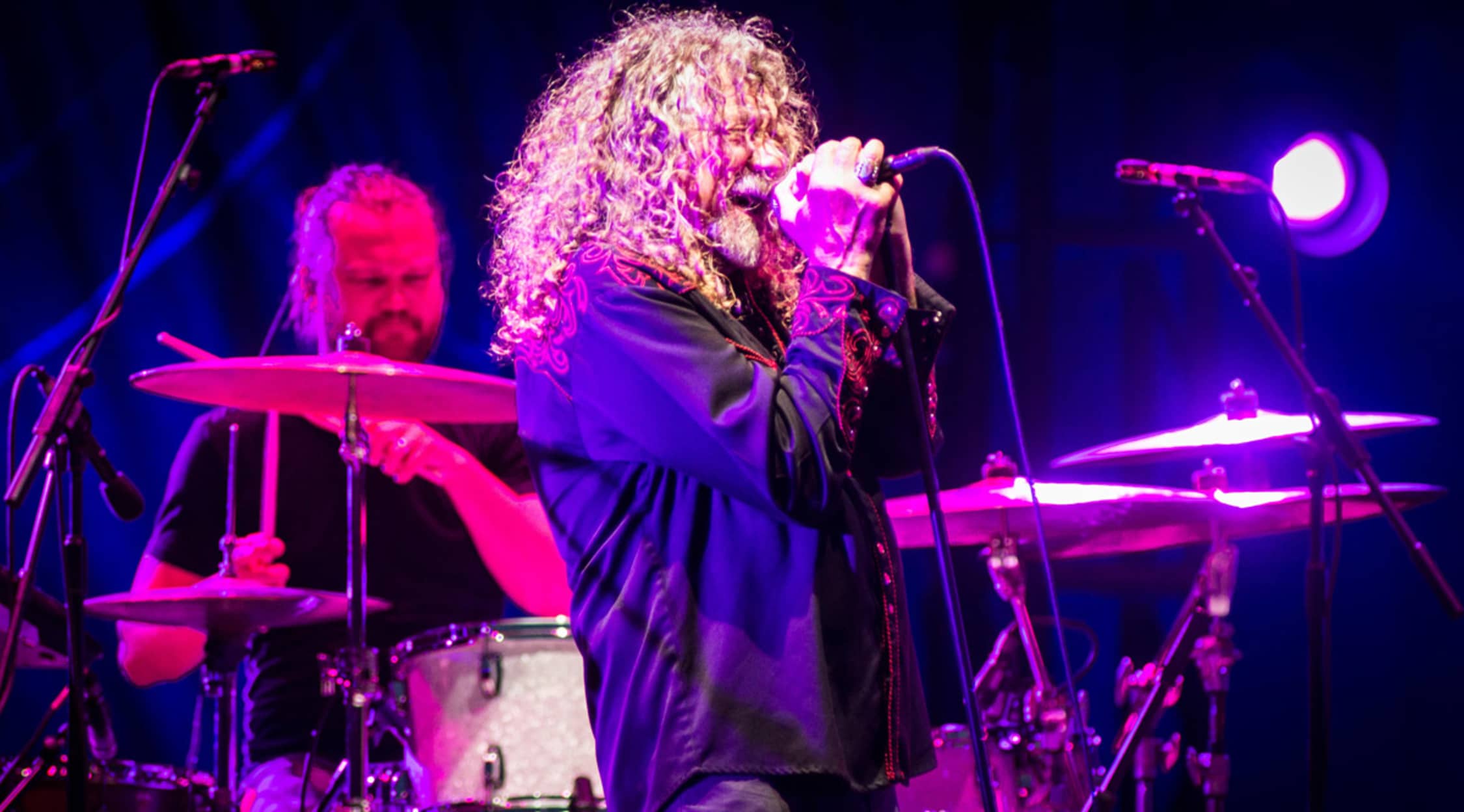 Alamy
Robert Plant Tickets
Robert Plant tour: legendary singer still going strong
With his mane of long blond hair and powerful bare-chested appearance, Robert Plant was the original "god of rock". Along with his booming vocals and hypnotic onstage presence, Plant's energy, charisma and swagger as the frontman of Led Zeppelin transformed rock music and set the gold standard for both his contemporaries and rock stars of the future.
A prolific writer, Plant penned the lyrics for some of the greatest rock songs of all time – including "Stairway to Heaven" and "Immigrant Song" – helping the band to top the UK album charts a record eight times in a row. As a group, Led Zeppelin inspired a level of near religious devotion among their army of fans that few in musical history can claim to match, while as an individual Plant was worshiped by the likes of Freddie Mercury, Axl Rose and Jack White in the same way that he had adored Elvis Presley.
In a career now spanning more than 50 years, Plant has released 23 albums – nine with Led Zeppelin, 10 solo albums and four collaborative works – clocking up combined sales of over 300 million records. And he isn't done there. Keep your eyes peeled for the latest tickets and tour dates so that you don't miss the chance to catch a rock 'n' roll legend. Get your Robert Plant tickets at Stubhub.
Robert Plant biography: Led Zeppelin
Robert Plant began singing with local blues groups in the Midlands during the early-mid 1960s.
A few years later – in 1968 – Yardbirds guitarist Jimmy Page was on the lookout for a lead singer to front his new band. His search took him to a teacher training college in Birmingham, where he saw Plant sing Jefferson Airplane's "Somebody to Love" with his band Obs-Tweedle.
Plant's performance convinced Page to end his search immediately, while the singer suggested they recruit his friend John Bonham to join them. Bassist John Paul Jones completed the lineup a few weeks later – and the rest, as they say, is history.
Robert Plant solo career
After Led Zeppelin disbanded in December 1980 (following Bonham's death) Plant considered quitting music altogether, but was persuaded by Phil Collins – among countless others – to embark on what continues to be a hugely successful solo career.
Throughout the 80s and early-90s Plant experimented with hip-hop, punk and other genres of music outside of what Led Zeppelin fans had been used to. He released six albums – including 1993's brilliant Fate of Nations – and consistently sold out area-sized venues. Collaborations with Jimmy Page were sporadic, but the acoustic album No Quarter: Unledded proved that the public's appetite for Led Zeppelin remained undimmed.
2005's Grammy-nominated Mighty ReArrager – a spiritual, uptempo drama of north African beats and jungle sounds – was widely praised in the music press, while Raising Sands (a 2007 collaboration with American bluegrass musician Alison Krauss) was a huge commercial success; climbing to number two in both the UK and US charts. The record propelled Plant back into mainstream visibility, before his 2017 effort Carry Fire also received critical acclaim.
Similar artists to Robert Plant
Few rock legends have endured as long – or as productively – as Robert Plant, but a few heroes of yesteryear are still rocking. Check out listings for Paul McCartney, The Who and Phil Collins.
Back to Top
Epic events and incredible deals straight to your inbox.