Looking for Green Day outside the UK?
Check out one of our international sites.
Take me there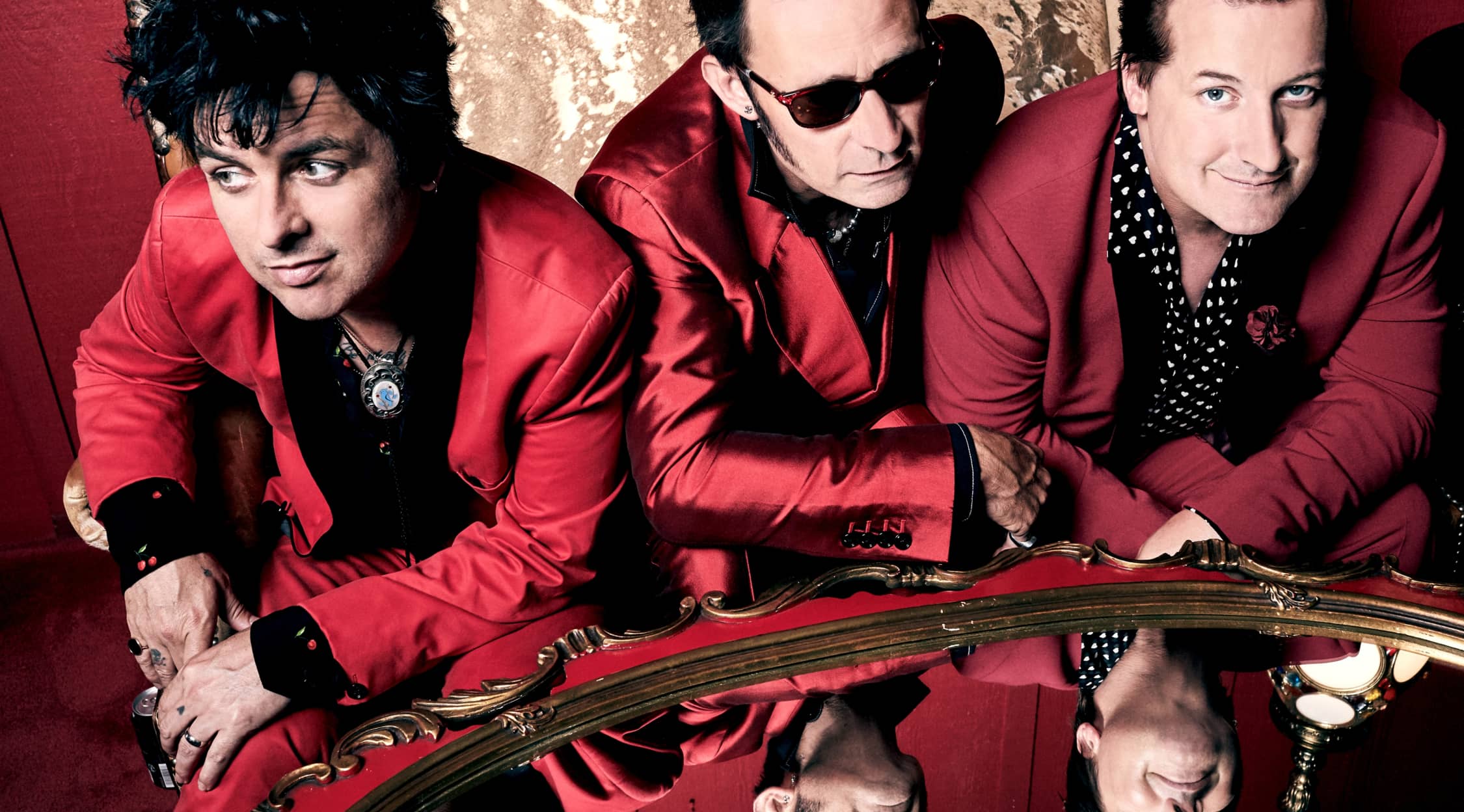 Green Day, Weezer and Fall Out Boy's Hella Mega Tour Tickets & Tour Dates Green Day Tickets
These spiky-haired, eyeliner-wearing kings of punk rock have brought their music to the masses with their seriously catchy back catalogue of hits. Known for wild on-stage antics and brazenly opaque lyrics, the group have attracted a legion of fans ready and willing to belt out their songs in unison at live concerts. Out to promote their latest album, Revolution Radio, 2020 will see Green Day please fans everywhere.
With big announcements of dates dotted around the UK and Europe, Green Day tickets are going fast. Get your chance to witness these award-winning performers on StubHub UK today, securely under the protection of our industry-first FanProtect>.
Green Day biography
Formed when a 15-year-old Billie Joe Armstrong and Mike Dirnt met in 1987, the group brought out debut album 39/Smooth on Lookout! Records just a couple of years later, showcasing a raw punk sound that would be honed to perfection on the breakthrough record Dookie. Released in 1994, Dookie became an international success alongside hit single "Basket Case" - partly owing to an incident where Mike Dirnt was punched on stage by security in a case of mistaken identity at Woodstock '94. The group again met massive success with the release of 2004's American Idiot. Debuting at the top of the Billboard charts, the rock opera became their most successful record to date, and the all-singing, all-dancing, award-winning musical that followed felt like a natural evolution.
Considering Green Day's punk rock beginnings in the early '90s, the band has grown to become one of the biggest rock bands in the world. While there's little doubt that a huge part of that comes from the charisma of frontman Billie Joe Armstrong, there's something to be said for their ever-evolving singles that have seen the band transform from a teenage punk band into the tongue-in-cheek politically-minded rock band we know today. While earlier songs from Dookie,"Basket Case", "Welcome to Paradise" and "When I Come Around" demonstrated Green Day's ability to create catchy fast-paced punk songs, their later tracks such as "Good Riddance (Time of Your Life)", "Wake Me Up When September Ends" and "Boulevard of Broken Dreams" exemplified the band's range and accessibility. New tracks such as "Outlaws" and "Still Breathing" for which they even launched a #StillBreathing Instagram campaign to focus on their new single, invites fans to upload photos using the hashtag and show what the song means to them. With this, Greenday continue to add fans to their loyal fanbase!
Fans lucky enough to attend their energetic live shows can expect plenty of audience interaction - or even a soaking thanks to Billie Joe's water gun-armed performances of fan favourite "King for a Day". The group are a must-see act for any budding rock fan, having made a permanent mark on the scene and entering the ranks of pop-punk royalty in just under three decades on the music scene.
See this chart-topping alternative act live by purchasing Green Day tickets securely at StubHub UK, your go-to source for live music events. A band whose career spans over two decades can't be missed!
Similar Artists to Green Day
Don't stop after securing your Green Day tickets. Check ticket listings for other genre-defining artists waiting for you on StubHub UK, including fellow pop punk superstars Blink 182 or internationally renowned Red Hot Chili Peppers on StubHub UK.
Back to Top
Epic events and incredible deals straight to your inbox.