Looking for Skunk Anansie outside the UK?
Check out one of our international sites.
Take me there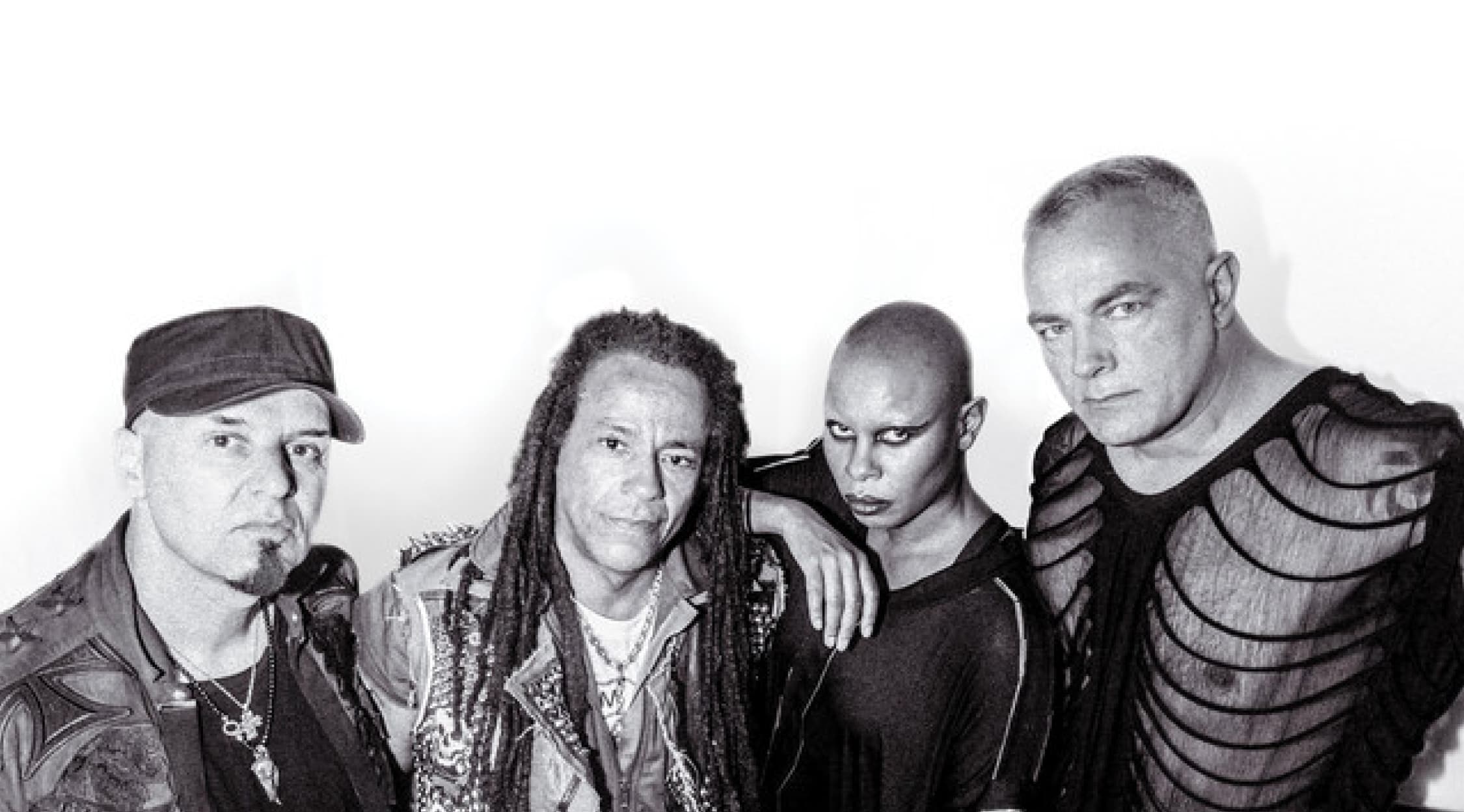 Skunk Anansie Tickets
Skunk Anansie - British Alt-Rock Royalty
Led by the fierce female lead singer Skin, this edgy act have stacked up scores of hits including 'Hedonism' and 'Weak' that helped to define the harder sound of British music in the 1990s. In recent years, the band have been busy showcasing their decade-defining tracks in a series of exciting shows where they play beautifully stripped-back versions of their best-loved songs.
Grab Skunk Anansie tickets now at StubHub UK and witness one of the live circuit's most accomplished and unique acts doing what they do best.
Skunk Anansie Biography - Stripping Things Back
This exciting act formed in the first half of the 1990s and held their first gig at the famous Slash nightclub in London in 1994. Taking their name from the West Indian folklore of 'Anansi the Spider Man', the British metal outfit added an extra letter and 'Skunk' for a more menacing effect. Boasting a brash sound characterised by scary female singer Skin's husky vocal power and the band's expert instrumental skill, they cut their way through the Britpop era with ear-splitting tracks like 'Secretly' and 'Charlie Big Potato'.
Their edgy appeal helped them secure high-profile gig slots alongside hugely popular global acts like Aerosmith and Muse and they scored numerous accolades, including being listed as one of the most successful UK chart acts in the 2004 Guinness Book of British Hit Singles & Albums. They left a deep void in British music when they split and after their eight year hiatus theband re-formed for their Greatest Hits compilation in 2009.They have been going strong ever since and in 2014, they will wow crowds with their sensationally stripped back acoustic sets. Buy Skunk Anansie tickets using the links above to witness their stellar show for yourself.
Similar Artists on Tour
After purchasing your Skunk Anansie tickets at StubHub UK, why not check out other great female-led acts like Florence and the Machine or Nordic noisemongers Nightwish? From stadium-fillers to cult concerns, we've got listings for all the acts you know and love.
Back to Top
Epic events and incredible deals straight to your inbox.