Looking for RHS Chelsea Flower Show outside the UK?
Check out one of our international sites.
Take me there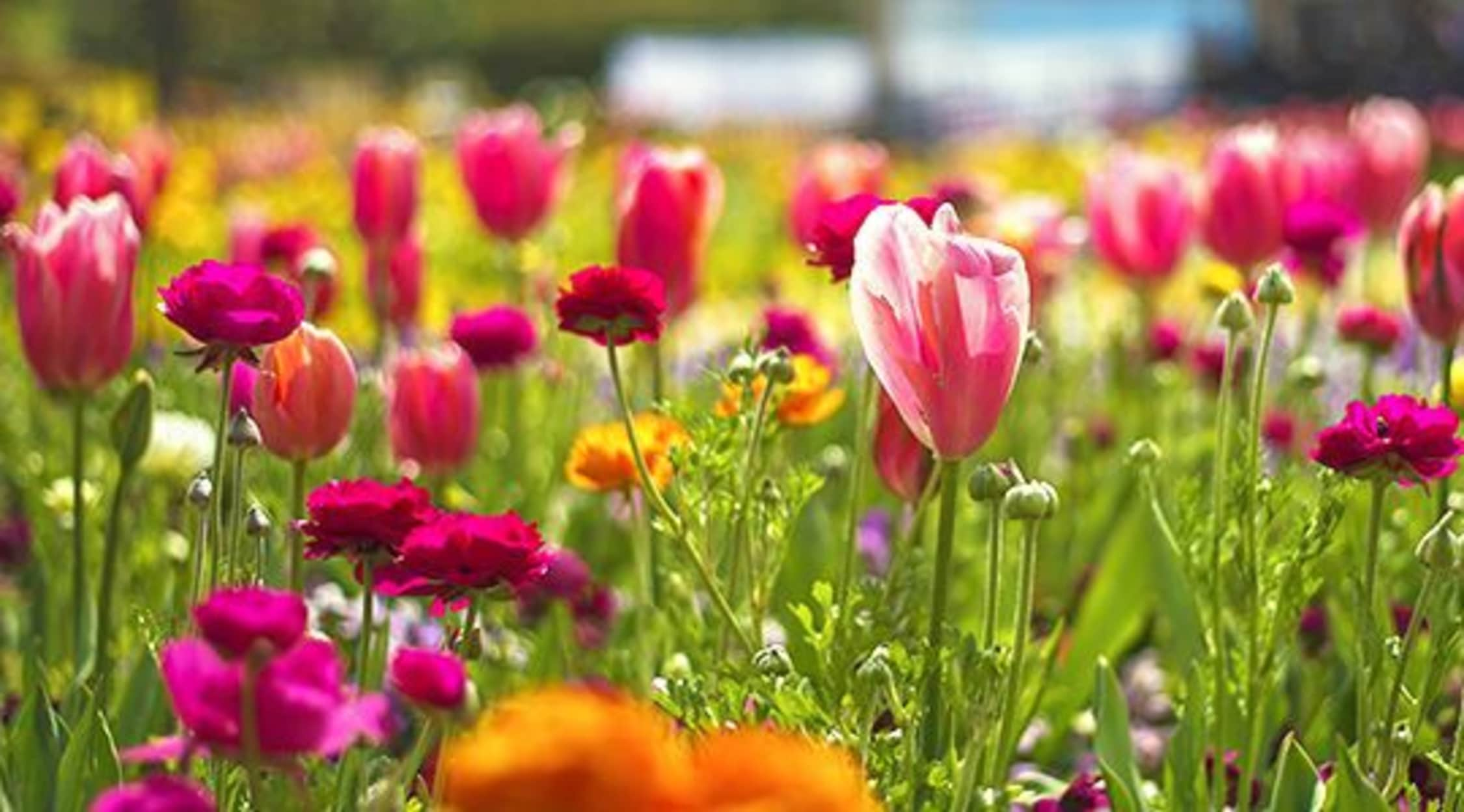 Adobe Stock
Chelsea Flower Show Tickets
Chelsea Flower Show 2019: world-famous flower and landscape garden show returns in May
The eagerly awaited catwalk of the gardening world, the RHS Chelsea Flower Show is a major annual event for gardening enthusiasts around the world. With a century-long history and an ambition to always push the boundaries of horticulture; this green-fingered gathering is one of the most hotly anticipated plant exhibitions in the world.
This year, agriculture aficionados and eco-warriors should be sure to visit "The Pearlfisher Garden" from the Space to Grow garden category", which both celebrates the beauty of underwater gardens while also highlighting one of the biggest concerns of our time: plastic waste. Featuring a series of aquatic tanks containing fish with cacti and succulents used to imitate the structure and form of underwater coral, the design is a call-to-action to brands, businesses and designers to create sustainable life cycles for products and packaging.
Other highlights include the "RHS Feel Good Garden": which shows how gardening, or simply being in a garden or green space, can make you feel happier and healthier; and the "The Lemon Tree Trust Garden" which, inspired by refugees' ability to grow food and beautify their limited personal space in Domiz camp, Northern Iraq, includes trees laden with fruit including figs, lemons and pomegranates and highlights the importance of of grey water reuse in the camp.
Treat your senses to the therapeutic goodness of plants by purchasing Chelsea Flower Show 2019 tickets at StubHub UK.
Chelsea Flower Show: health, wellbeing and environment top 2019 agenda
For five days in May every year the grounds of Chelsea Hospital are taken over by an array of brightly coloured flowers, towering trees and carefully placed shrubs. Its history can be traced back to 1912 when the Great Spring Show was cancelled to hold the Royal Horticultural Exhibition at the venue. It proved to be such a success that the show would continue to be held there permanently, marking the birth of the RHS Chelsea Flower Show.
The show awards four different grades to various categories covering displays of flora, trees, vegetables and exhibits of scientific interest. Over 157,000 garden lovers visit each year to witness the breath-taking displays, including gardens from leading names such as Morgan Stanley - who have designed a garden to support the work of the NSPCC - and The British Council, whose garden celebrates 70 years of the British-Indian history and will include historic flowers such as the Himalayan blue poppy; first discovered by a British expedition to India in 1922.
The show is the place to be to find the latest trends in horticulture and new discoveries in plants. So make sure that you don't miss out on the most exciting gardening event of the year: buy Chelsea Flower Show tickets now at StubHub.
More events similar to Chelsea Flower Show
If you've already bought Chelsea Flower Show tickets, why not visit one the UK's other top gardening events? BBC Gardeners World Live attracts over 100,000 people to Birmingham's NEC every year, while the RHS Spring Festival takes place in magnificent Malvern.
Back to Top
Epic events and incredible deals straight to your inbox.