Looking for

Mac DeMarco

outside the UK?




Check out one of our international sites.

Take me there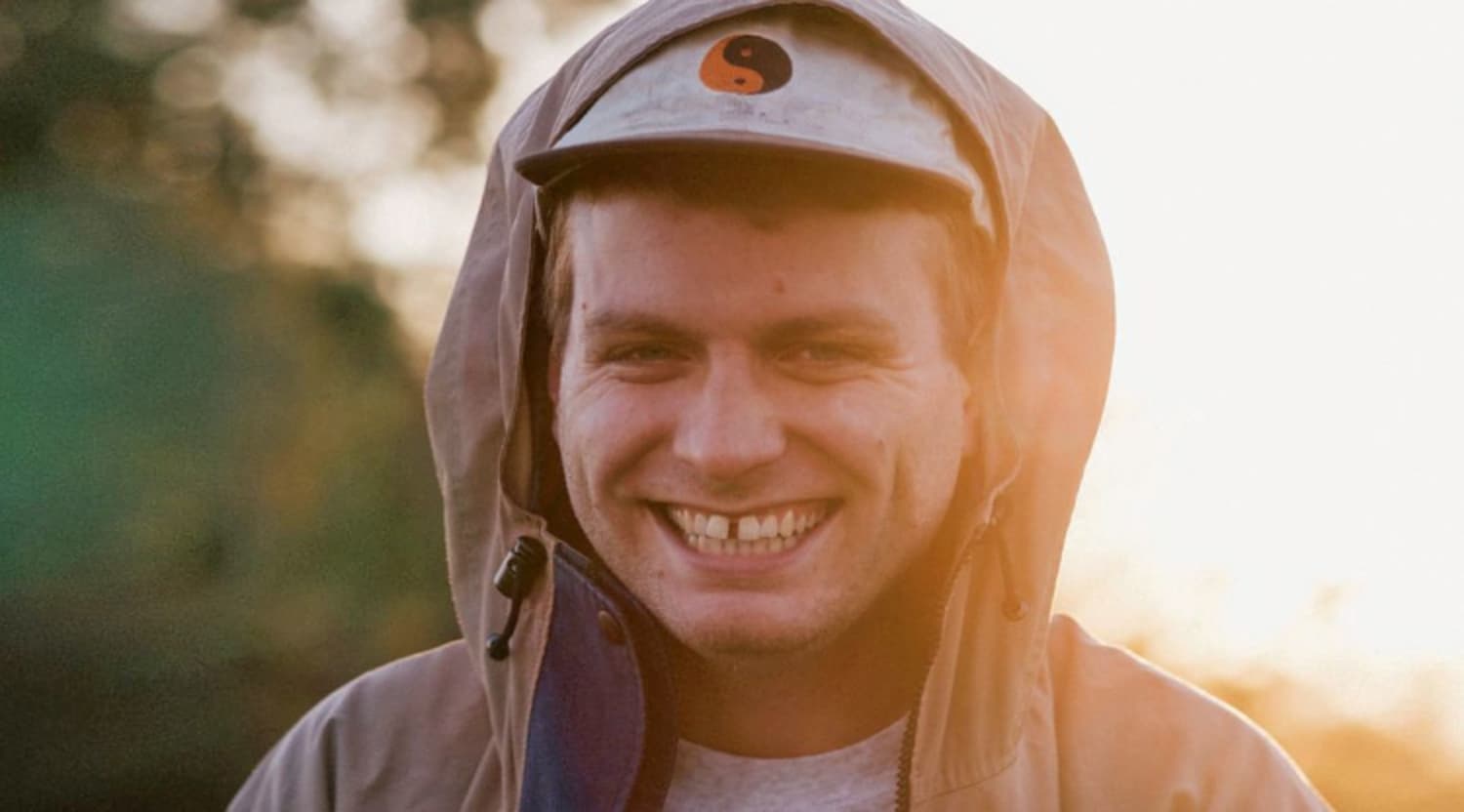 Rovi
Mac DeMarco Tickets
Mac DeMarco's Slacker-Pop Goes Worldwide
Mac DeMarco's music may sound a bit odd at first, but audiences and critics have fallen in love with its rawness and realness. The buck-toothed, flannel-wearing, chain-smoking slacker writes stripped-down, quirky pop music that speaks honestly about his life, his loves, and his improbable rise to fame.
Schedule
Canadian songwriter Mac DeMarco has spent the past few years on a relentless tour schedule, travelling back and forth across Canada and the United States -- but now, he's ready to bring his unique music, self-described as "jizz jazz", around the world, with tour dates across both Europe and North America.
Trivia
If Mac DeMarco's songs don't sound quite like anyone else's, there's good reason for it. His uniquely wonky, jangly sound comes from a very special guitar: a beat-up electric he bought for $30 at a Montreal thrift store, and then added a series of effects pedals that he believes no serious musician would ever use. Bought when he was just 16, it continues to be the only guitar DeMarco ever uses on tour and on his albums.
Singer
Until just a few years ago, DeMarco (real name Vernor Winfield McBriare Smith IV) was a just kid on the streets of Montreal, making weird psychedelic video projects and releasing unsuccessful solo music under the name Makeout Videotape. To make ends meet, he worked on a road paving crew and was a lab rat for medical experiments before he finally met up with fellow slacker musicians Alex Calder and Jen Clement, and recorded his first album.
Breakthrough
The band's first album, Rock and Roll Nightclub, was recorded on an old four track. Some songs were artificially slowed down to give a surreal, Elvis-style croon, and there were silly skits mixed in with the music, but the album caught the attention of indie label Captured Tracks.
From there came Mac's first full-length album, 2, which included popular tracks "Dreamin'" and "Ode to Viceroy." The album made it to No. 26 on Billboard's Heatseekers Chart. It was also named Best New Music of the Week by Pitchfork and received positive notices from NME and The Guardian -- not bad for an album recorded in a living room.
Hit Albums
DeMarco followed up 2 with Salad Days (2014), which has led many singles to gain popularity, including "Passing Out Pieces," and "Brother." The surreal "Chamber of Reflection" uses an early 1980s synthesiser and weirdly artificially slowed-down vocals.
The album has become hugely popular, charting in the United States, United Kingdom, and Belgium. DeMarco's sound may not have changed, but the lyrics suggest a greater maturity, with more introspective songs about growing older and the struggles of fame. Salad Days has received universal critical acclaim, and made the final 10 for the Polaris Prize, Canada's most prestigious music award.
Show Experience
Mac DeMarco concerts are, as the artist has described them, "sleaze-fests." Dressed in a trucker hat and a ripped T-shirt, filled up on cheap beer and cigarettes, Mac makes dirty jokes, tells gross stories from his poorer days, and mimes various shocking acts with his equally sleazy bandmates -- but it's all done with a sideways smile and a well-developed sense of fun.
Mac DeMarco tickets pretty much guarantee a good time, as he is a totally charming performer. He's one of the "realest" performers out there. He never takes himself too seriously, and never forgets the fans who got him to where he is. He invites audience members up onstage, crowd-surfs, encourages moshing, throws free stuff to the audience, and generally does whatever he can to create a memorable -- and utterly ridiculous -- night.
Back to Top
Epic events and incredible deals straight to your inbox.