Looking for Luis Fonsi outside the UK?
Check out one of our international sites.
Take me there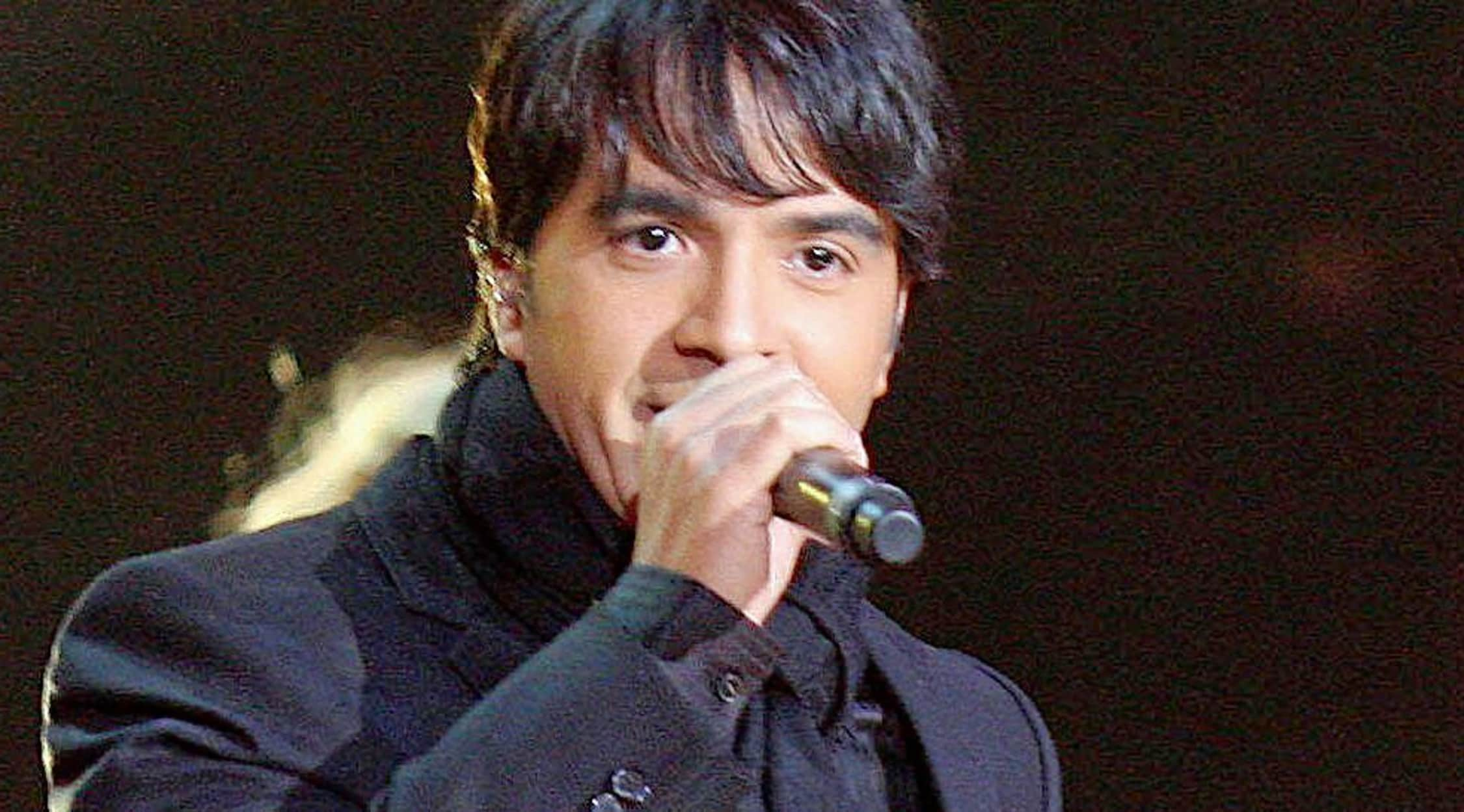 Alamy
Luis Fonsi Tickets
Luis Fonsi Tickets
Working for more than two decades in the music industry, Luis Fonsi is already a successful Puerto Rican singer-songwriter and actor long before "Despacito." The famous variation of the song with Justin Bieber featuring rapper Daddy Yankee became critically acclaimed worldwide and further rose him to success. Aside from having a wide range of genre covering Latin pop, Spanish pop, Latin dance and reggaeton, he also plays piano and guitar. Luis Fonsi also has TV appearances in the Mexican telenovela Corazones al límite and had a brief cameo in another Mexican film.
A Living Latin Legend
Fonsi was born in Puerto Rico, and he started performing in high school as part of the group called Big Guys. They were popular at the time as they sang at school parties and local festivals. In fact, one of the members of the group, Joey Fatone, later join NSYNC. Luis Fonsi released his debut album Comenzaré in 1998, and it peaked at No. 11 on Billboard's Top Latin Albums chart. His fifth album Abrazar la vida expanded his fame in other parts of Europe with singles reaching Top 10 lists on various Latin charts. In 2009, Fonsi was awarded a Latin Grammy Award in the Song of the Year category for his composition "Aquí Estoy Yo." What cemented his international success is "Despacito" where he garnered four Latin Grammy Awards, seven Billboard Latin Music Awards and three Grammy Awards nominations.
Where can I buy Luis Fonsi tickets?
Watch Luis Fonsi perform and buy your tickets at StubHub. Being the largest ticket marketplace, StubHub offers a FanProtect guarantee ensuring each purchase is safe and secure whether it's done on the website or mobile app.
What are some of the popular albums of Luis Fonsi?
The Puerto Rican singer has released a total of ten studio albums and two compilation albums in his entire career. The majority of his studio albums received gold and platinum certifications from Recording Industry Association of America such as Comenzaré, Eterno, Amor Secreto, which peaked at No. 1 on Billboard and US Latin charts, Abrazar la Vida, Paso a Paso, Palabras del Silencio and award-winning album Tierra Firme, which topped across Spanish, Mexican and Latin charts.
Is Luis Fonsi coming to a city near me?
In February 2019, his tenth studio album Vida was released, and Fonsi is currently doing his world tour promoting the new album out on the road, bringing the best of his beautiful voice to places in Europe and America. He will be performing at the stages of Jardins de Cap Roig in Catalonia and various towns in Andalusia, Spain. You can also catch him live as he performs in different cities in the US including Santa Ynez, Saratoga, San Diego, Indio, Anaheim and Tucson.
What are Luis Fonsi concerts like?
Bringing the best of great Latin music, Luis Fonsi will keep you singing along as he serenades the crowd and his fans. He displays a wide range of genre that will keep you bopping and dancing to the beat of his music. Be sure to buy Luis Fonsi tickets and see him in his latest world tour in cities near you.
What should I expect from a Luis Fonsi setlist?
As you attend the concert, you can expect the tracklist included in the Vida album like "Despacito (Remix)," "Échame la Culpa" and "Sola." Listen to the romantic ballad "Le pido al cielo" along with other new singles that Fonsi sings predominantly in Spanish and delivers with an urban touch. Other songs that might be included in the setlist are "Tanto para Nada," "Más Fuerte Que Yo," "Ahí Estás Tú," "Calypso" and "Poco a Poco," which are all included in the album.
Which artists are similar to Luis Fonsi?
If you bought Luis Fonsi tickets and enjoyed his songs, you may want to see similar artists like Daddy Yankee, Enrique Iglesias and J Balvin.
Back to Top
Epic events and incredible deals straight to your inbox.