Looking for Alejandro Fernandez outside the UK?
Check out one of our international sites.
Take me there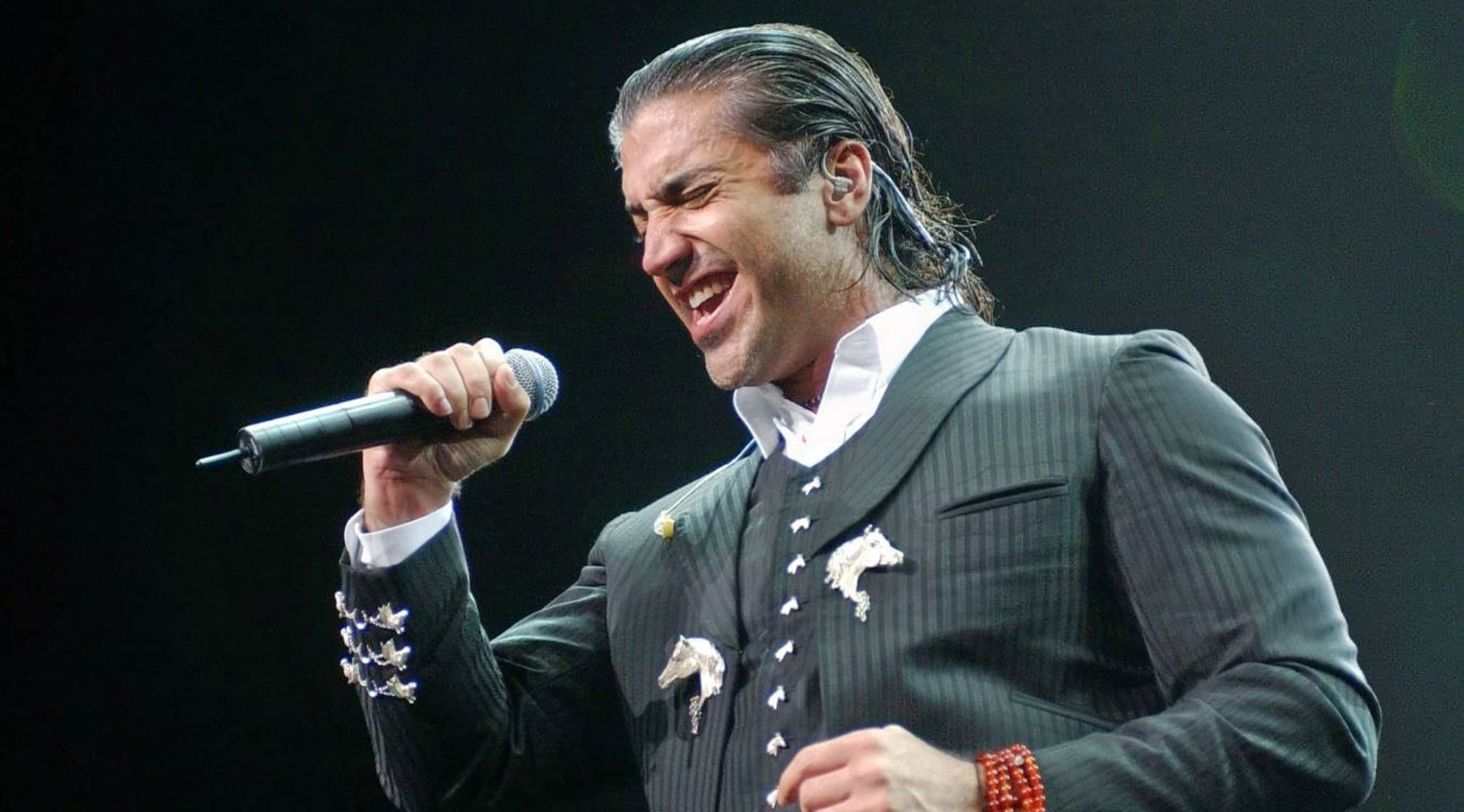 Corbis
Alejandro Fernandez Tickets
Alejandro Fernandez Tickets
Alejandro Fernandez is a popular singer who was born in Mexico. He began his musical career singing traditional Mexican music like ranchera and mariachi. Once he started singing professionally, Fernandez transitioned into pop music and experienced mass success in the genre. He now blends ranchera, mariachi and pop music into his live repertoire. You can catch the latest Alejandro Fernandez tour in support of his recent releases.
The Colt
Alejandro Fernandez, who is also known as "The Colt" by his fans, was born into the family of Vicente Fernandez, an accomplished ranchera singer. His first performance on stage was in 1976 when he was invited to sing at one of his father's concerts at the age of 5. Later on, he decided to become an architect, but his father influenced him to become a singer like himself. In 1991, he began his musical career singing mariachi and ranchera music and releasing albums under Sony Music. In 1995, he released his hit, "Como Quien Pierde Una Estrella," which became an international sensation when it aired on television and radio. In 1999, Alejandro Fernandez began singing more songs of the ranchera genre. In 2004, he even starred as an actor and played the main role in the Mexican movie Zapata: El Sueno Del Heroe. In 2016, he took his place in the Billboard Latin Music Hall of Fame.
Where can I buy Alejandro Fernandez tickets?
Tickets for Alejandro Fernandez's live performances can be purchased online at StubHub, a large online marketplace for performances that allows you to purchase tickets using your mobile phone or computer.
Who has Alejandro Fernandez collaborated with?
Alejandro Fernandez has several songs in which he collaborates with artists, including Christina Aguilera, Nelly Furtado, Beyonce, Julio Iglesias and Placido Domingo.
What are Alejandro Fernandez concert performances like?
Fernandez has a voice that is known as baritone tessitura, meaning that his vocal range goes over and below the typical baritone. He is widely acclaimed throughout the music world for his wide range of vocal strength. In his repertoire, he has songs that are lyrical, balladic, mariachi, ranchera and pop. Typically, he spends the first part of the show singing ranchera and mariachi in a traditional Mexican charro hat and later takes it off to sing his pop songs combined with later lyrical ballads that are more popular amongst his US audience.
What awards has Alejandro Fernandez received?
Fernandez has received two awards from the Billboard Latin Awards, including Latin Pop Albums Artist of the Year and Latin Pop Album of The Year in 2014. He also has an award for the Favorite Regional Mexican Artist in 2007. Throughout his career, he has received two Latin Grammy Awards. He also has a star on the Hollywood Walk of Fame as his father does. Besides his awards, he has had numerous nominations for Billboard Awards.
What are his most popular songs?
The most popular hits of Fernandez include "Me Estoy Enamorando," "Si Tu Supieras," "En el Jardin," "Yo Naci Para Amarte" and "No Se Olvidar." Other famous songs of the artist are "Me Dedique A Perderte," "Abrazame," "Te Voy a Perder," "Mi Viejo," "Hoy Tengo Ganas de Ti," "Canta Corazon," "Procuro Olvidarte" and "Se Me Va La Voz."
Who are similar artists to Alejandro Fernandez?
Those who enjoy Alejandro Fernandez concerts may also enjoy performers like Luis Miguel, Enrique Iglesias, Ricky Martin and Marco Antonio Solis.
Does Alejandro Fernandez ever perform with other artists?
During his live tours, Alejandro Fernandez often brings others or has a duet concert with another performer. Throughout the years, he has collaborated with artists like his father, Vincente Fernandez, and Los Tigres del Norte on stage.
Back to Top
Epic events and incredible deals straight to your inbox.