Looking for Go West outside the UK?
Check out one of our international sites.
Take me there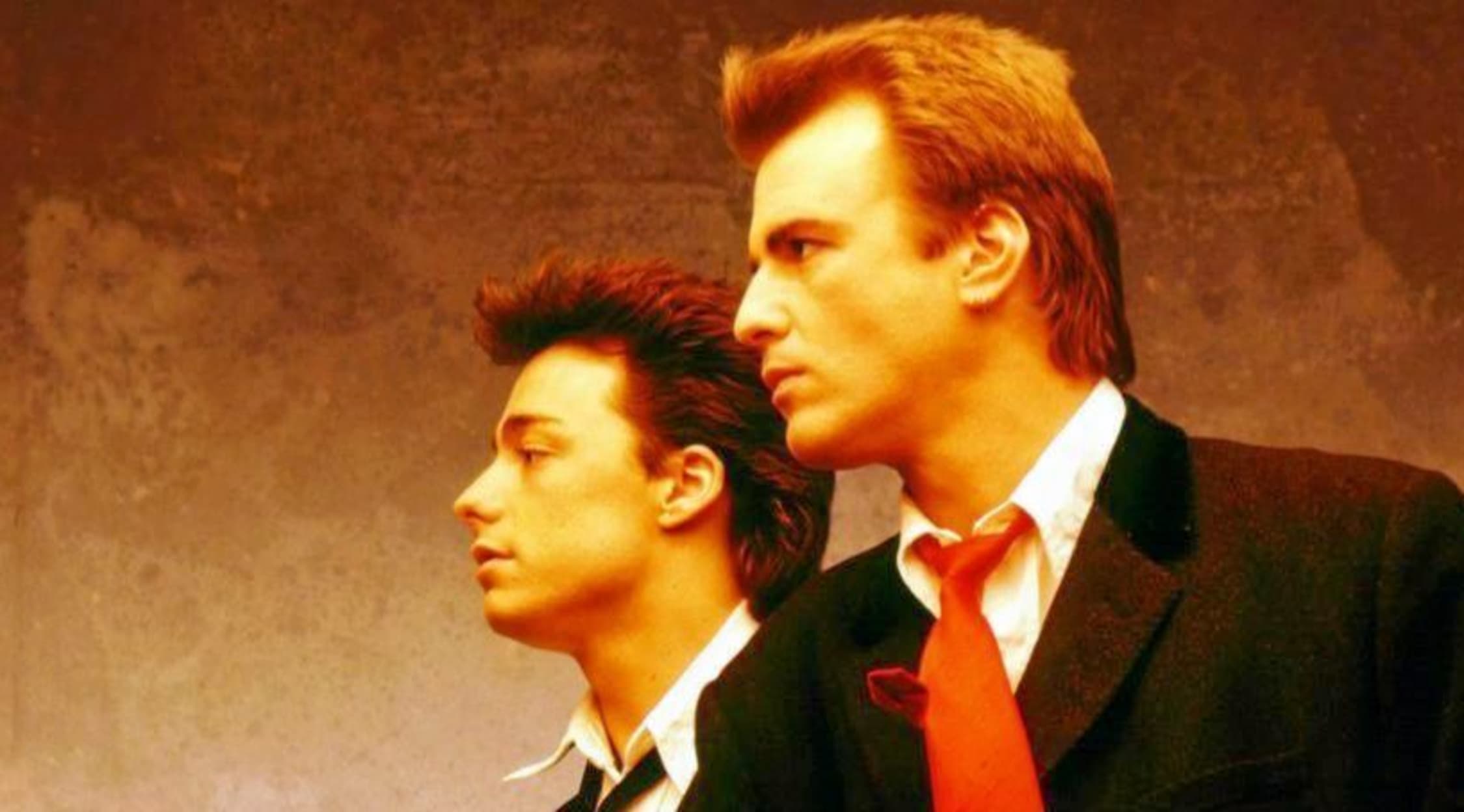 Rovi
Go West Tickets
Move in the Direction of Go West Tickets
With an immeasurably catchy, crafty pop sensibility, the English duo of Peter Cox and Richard Drummie made the band Go West one of the biggest and most fun pop-rock acts of the 1980s. After decades full of chart-topping pop hits, Go West is still as fun and as famous as they've ever been - and music fans who seek out and find Go West tickets will be rewarded with an evening full of their entertaining, dance-ready tunes.
Schedule
Music fans who are ready to get some Go West tickets and see them live are in luck - the duo is headed back out on tour early next year! Fans in England can see them at both the Diamond in Doncaster and at the King Georges Hall in Blackburn.
Trivia
Go West were once named "Best Newcomers" at the BRIT awards in 1986. Their fan-favourite video for the single "We Close Our Eyes" was directed by fellow British pop duo Godley and Creme. Their single "Faithful" was produced by acclaimed composer and songwriter Peter Wolf.
Band
Longtime friends and musical partners Peter Cox and Richard Drummie grew up singing and writing, performing music throughout London and Sheffield. After deciding to record and perform together, the duo teamed up with producer John Glover to start shaping their sound. The addition of session guitarist Alan Murphy helped to give Go West their edge, and their first two recordings - "We Close Our Eyes" and "Call Me" - earned the duo their first contract.
Breakthrough
Three years after the duo first teamed up in 1982, they hit huge on the charts with their debut release in 1985. Go West, their first album, was a chart-topper in England. Backed by their first single - "We Close Our Eyes" - which reached England's top ten, Go West carved out a place on the charts on both sides of the pond; one of their songs, "One Way Street," even landed on the soundtrack for Rocky IV. Two years after Go West, the band's follow-up, Dancing on the Couch, was another top-20 hit in England for the duo, and they had another American success with their song "Don't Look Down."
It took Julia Roberts and Richard Gere to give the band its American breakthrough, however; Go West's song "King of Wishful Thinking" was memorably featured in the romantic comedy Pretty Woman, and the song landed in the United States top 10. They released their next album, Indian Summer, in 1992, and after a hiatus for most of the next decade, the band returned with a string of EPs in 2013 entitled 3D.
Hit Albums
Go West has had a string of hit records ever since their first record - the self-titled Go West - climbed the English charts back in 1985. The album represented everything that would make the band a smash, with plenty of catchy, lovingly-crafted pop songs that represented the best of British blue-eyed soul with an hint of a rock-and-roll sound. Their follow-up records, especially the top-20 albums Dancing on the Couch and Indian Summer, continued on that sensibility; their more recent records entitled 3D present a more mature sound.
Show Experience
Fans who pick up Go West tickets will find themselves in for a remarkably fun music time. The band's sunny, engaging pop-rock music makes for a happy crowd for all ages - there's not much head-banging here, just plenty of high-energy live fun.
Back to Top
Epic events and incredible deals straight to your inbox.