Looking for Cafe Tacvba outside the UK?
Check out one of our international sites.
Take me there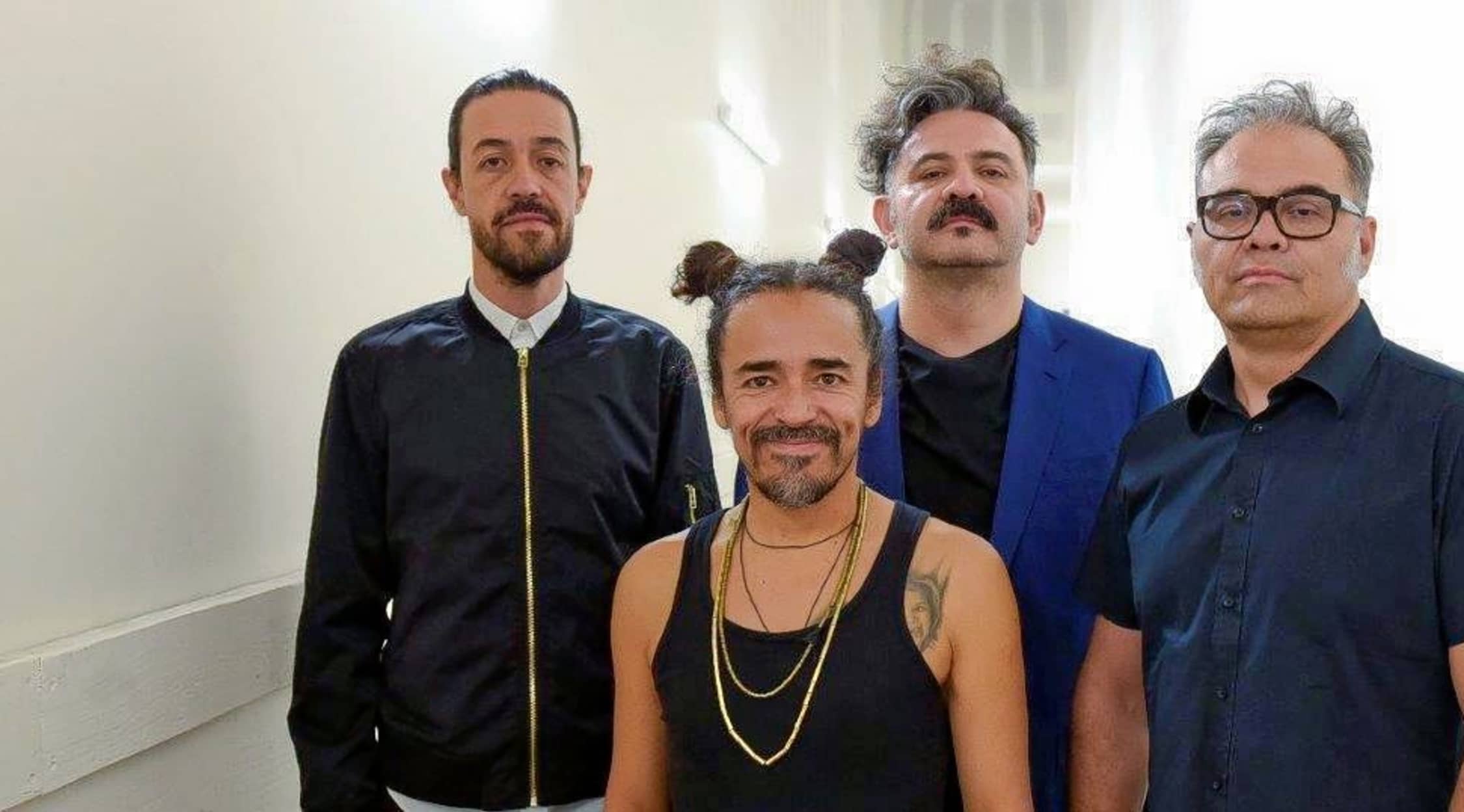 WME
Cafe Tacvba Tickets
¡Viva Café Tacvba!
Experience alternative Latin sounds from veteran Mexican rockers Café Tacvba as they deliver their ever-evolving catalogue of hip-hop, punk, ska and folk inspired music to audiences across the world. Café Tacvba tickets are now available to buy or sell via StubHub.
Born in Mexico City
Formed in the Mexico City suburb of Ciudad Satélite, 1989, the band took its name from el Café de Tacuba, a well-established coffee shop in the downtown area of the city. El Café de Tacuba was at its hip peak in the 1940's and 1950's as a popular social spot ingrained in the Pachuco scene, a historical subculture the young band wanted to incorporate into their brand and music. Heavily influenced by alternative English-speaking acts such as The Cure and Violent Femmes, Café Tacvba wished to remain loyal and proud to their own native culture, singing primarily in Spanish and injecting various Mexican folk sounds into their songs. After being discovered by Argentinian producer Gustavo Santaolalla, Café Tacvba released their first, self-titled, album in 1992 and went on to perform staggering live shows and deliver multiple hit songs. Experience this powerhouse of Mexican music and culture with Café Tacvba tickets now available to buy or sell via StubHub.
Awards galore!
Café Tacvba gained international acclaim after the release of Cuatro Caminos in 2003, where they picked up a Grammy for best Latin Rock/Alternative Album as well as two Latin Grammys for Best Alternative Album and Best Rock Song for Eres. Five years and another album, Sino, later, Café Tacvba took the record for the most Latin Grammys won in one night! Despite their success and comparisons to legendary rock groups such as Beach Boys, many members of the band developed side projects away from Café Tacvba. Vocalist and guitarist Rubén Isaac Albarrán Ortega formed HopPo! a Latin American folk covers band playing primarily socially committed Nueva Canción songs from the 1960's and 1970's. Influences such as this have come to define Café Tacvba as one of the primary representatives of Mexico recognized across the globe. Along with other alternative Mexican acts like Molotov, the band consistently produces some of the best live Latin sounds with their own original twists, which continue to inspire others to create music close to their own hearts and homes. A testament to being proud of your native identity, a passion that truly shows in high-energy performances that you can experience now, with Café Tacvba tickets available to buy or sell via StubHub.
Back to Top
Epic events and incredible deals straight to your inbox.