Looking for A Flock of Seagulls outside the UK?
Check out one of our international sites.
Take me there
A Flock of Seagulls tour venues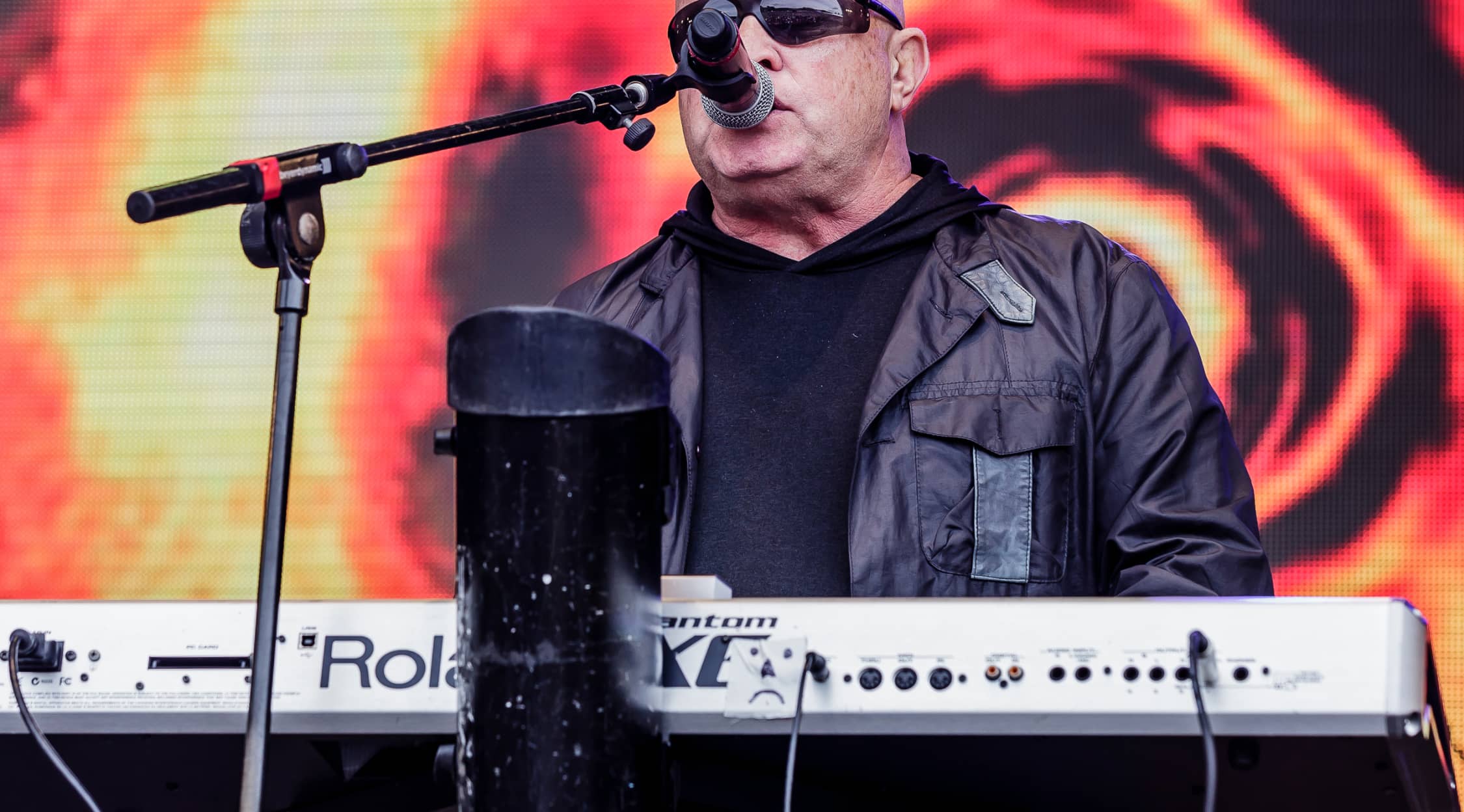 Zuma Press
A Flock of Seagulls Tickets
A Flock of Seagulls – The 2015 Tour
A Flock of Seagulls, the legendary '80s new wave band, will be performing for one highly anticipated performance this year at Mountain Winery in Saratoga, CA. A Flock of Seagulls will perform alongside 80s legends ABC, Wang Chung, and more! Don't miss out on your chance to see this lineup of iconic '80s stars live and in the flesh. Get your tickets today!
About A Flock of Seagulls
A Flock of Seagulls is as renowned for their eccentrically teased hairdos as their hit song "I Ran (So Far Away)". The band was one of the notorious one-hit wonders of '80s new wave. Developing from the ruthlessly modish and synth-heavy new romantics, they arrived a bit too late and were a bit too robotic to make the new romantic movement, but their polished dance-pop confections were eternally indebted to this short-lived genre. The band would benefit from considerable airtime of "I Ran" on MTV in 1982, but they could not leverage their sudden success and vanished almost as quickly as they had come.
Hair stylist, lead singer, and keyboardist Mike Score formed the band with his brother and drummer, Ali, and bassist and fellow stylist Frank Maudsley in 1980. A few months later, they added guitarist Paul Reynolds. The band issued its debut EP in early 1981 on Cocteau Records, and though the record didn't make the charts, its lead single "Telecommunication" was an underground hit in new wave and Euro-disco clubs. A Flock of Seagulls were signed to major label Jive by the year's end, and their self-titled album debut arrived in 1982. "I Ran (So Far Away)" was issued as the lead single from the album, and it was quickly picked up by MTV on the strength of its coolly attractive video. The song made it into the U.S. Top Ten. Later that year, "Wishing (If I Had a Photograph of You)" also made the American Top 40 after "Space Age Love Song" rose to number 30. "Wishing" was from Listen (1983), the band's sophomore album, which was reasonably successful.
Still, the group's success crumbled shortly after the arrival of Listen, as the following year's The Story of a Young Heart produced nary a charting single. Reynolds would leave after the album's release, and Gary Steadnin replaced him. Chris Chryssafis was also added as keyboardist. The new lineup released Dream Come True in 1986, which did not make the charts, and the band dissolved shortly after. Mike Score would form a new lineup of the band in 1989, touring the United States and dropping the single "Magic". The group did not make an impact, and most of the members took off by year's end. The group continued to tour around the world with major lineup changes. In 1996, they released a new album entitled The Light at the End of the World.
Previous Hits
The Liverpool five-piece A Flock of Seagulls first found success with "Telecommunication", a dance club hit. It would be included on their debut album, 1982's A Flock of Seagulls. The group gained mainstream attention through heavy MTV play and rapidly became known for the waterfall-like hairstyle of frontman Mike Score and the members' outrageous fashions. Still, their eponymous debut was thoroughly enjoyable, distinguished from other synth-filled bands of the time thanks to Paul Reynolds' distinctive guitar work. "I Ran (So Far Away)" became a hit, as did "Space Age Love Song". The remainder of the cuts were hyperactive, synth-heavy, and electronic, with forgettable lyrics. Still, the album was great fun and a superb set of new wave ear candy.
As a follow-up to their gold-certified Top Ten debut, the band released Listen in 1983. Again, Mike Howlett handled production, but the band erroneously decided to rely even more on electronics, which made Listen a somewhat sterile experience. Still, there were a number of songs that were as strong as their initial trio of hits. Listen generated only one hit, the hypnotic, multi-layered gem "Wishing (If I Had a Photograph of You)". Other notable cuts were the moody, eerie "Nightmares" with its synthesizer squeaks and sparse guitar, and an astonishingly powerful ballad entitled "Transfer Affection". Overall, the group lost their thread in the album's second half, seeming to focus of hardware at the expense of melody; though "(It's Not Me) Talking", produced by Bill Nelson, is a breakneck, bracing return to their passion for aliens. Listen was most likely most enjoyed by diehard fans of A Flock of Seagulls.
In 1984, as they watched their sales decline and their sound go out of fashion, A Flock of Seagulls decided to retool themselves a bit for their third studio release, The Story of a Young Heart. Production would be taken over by Steve Lovell, and the group scaled back on its heavy-handed synth style in favor of a more Europop-ish feel. This effort was of no avail. The more polished, less cluttered sound of the record was hampered by lead singer Mike Score's limited vocal abilities. Score's monotone pipes failed to give the cuts any human warmth. The track "The More You Live, the More You Love" was about as good as anything they had crafted to date, and it would be the band's final charting hit, peaking at number 54. The album's best work is near the end, and it is the material most reminiscent of their smashing debut. "Heart of Steel" and "Over My Head" romp along but their sound is thin. Still, "Remember David" would almost recapture the band's hyperkinetic salad days. The Story of a Young Heart was the sound of a group slowly winding down.
Trivia
According to Mike Score, the band's name was derived from The Stranglers' tune "Toiler on the Sea".
A Flock of Seagulls Concert Experience
Grab your friends and family and anyone who loves the '80s. See a lineup of awesome artists from the most hedonistic era of the 20th century, headlined by none other than A Flock of Seagulls! A Flock of Seagulls delivers a live show that is best enjoyed by those who love to dance and indulge in nostalgia. The band's live appearances are few and far between, so don't miss out! Start planning your Flock of Seagulls concert experience today.
Back to Top
Epic events and incredible deals straight to your inbox.