Looking for Zac Brown Band outside the UK?
Check out one of our international sites.
Take me there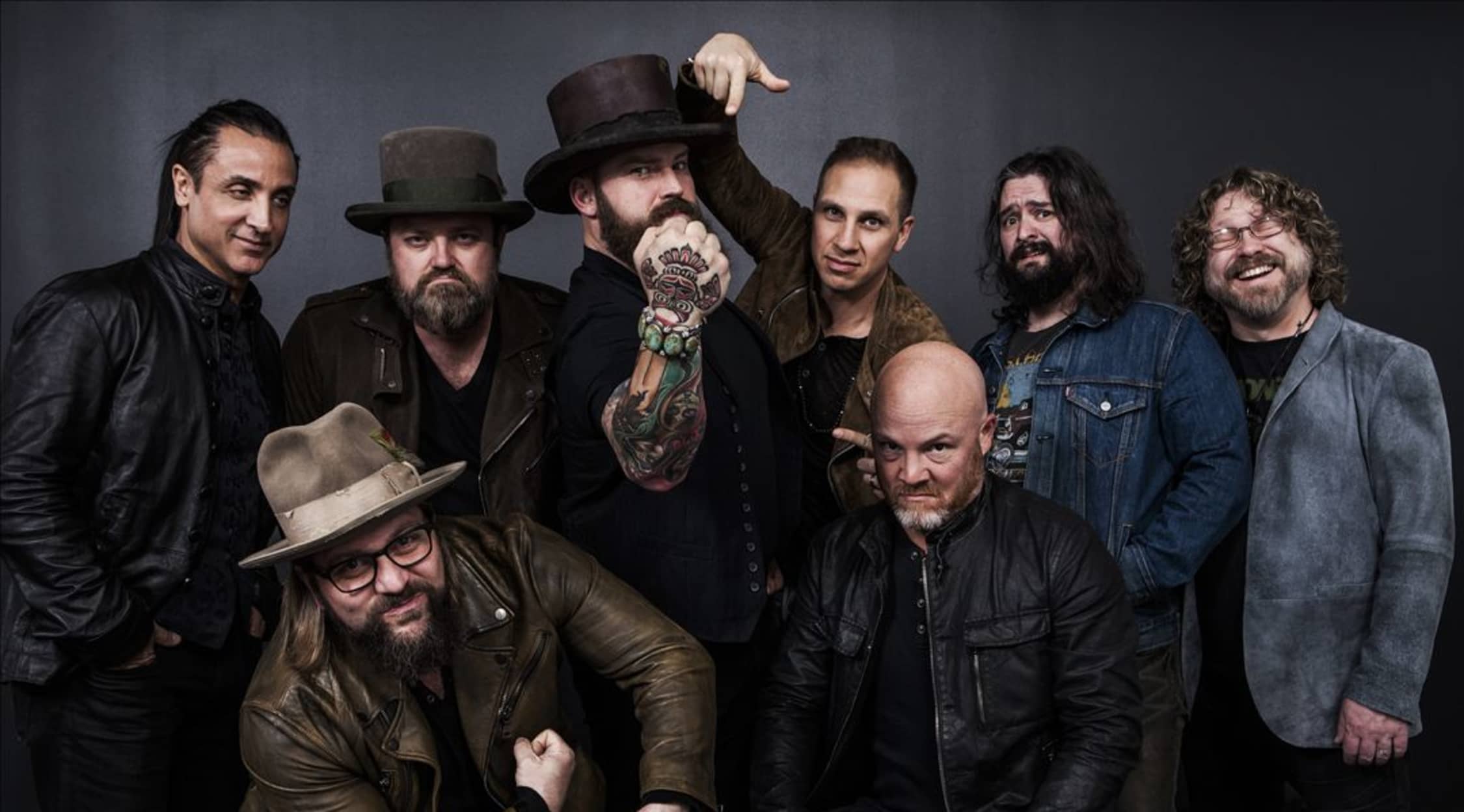 Rovi
Zac Brown Band Tickets
Zac Brown Band Tickets
For over a decade now, the Zac Brown Band has provided audiences across the globe with a uniquely down-home brand of country music blended with a very modern sensibility. Boasting a full-range of traditional country-and-western sounds with elements of Southern rock, the Zac Brown Band has become a massive crossover success, playing to huge audiences worldwide.
Schedule
The Zac Brown Band is headed out on tour across North America. They're going to play several of the America's finest ballparks - including Fenway Park, Citizen's Bank Park, Nationals Park, Citi Field, Wrigley Field and Comerica Park. They'll also visit the Taco Bell Arena in Boise, Idaho, the Bethel Woods Center for the Arts in Bethel, NY, Hersheypark Stadium in Hershey, PA and the Kaaboo Del Mar Fest in Del Mar, California. Additionally, they'll hop across the pond to play London's Wembley Arena, and head north to Toronto to play the Molson Canadian Ampitheatre.
Trivia
Fans with Zac Brown Band tickets should know that the band was prominently featured in an episode of Dave Grohl's HBO music anthology, "Sonic Highway." The band has also become well known for their cover of Metallica's "Enter Sandman." Additionally, the band won a 2010 Grammy Award for Best New Artist and a 2013 Grammy Award for "Best Country Album." The Zac Brown Band was also part of an episode of the ABC television series "Nashville," and Brown was a featured performer on Sheryl Crow's acclaimed song "Homesick."
Band
The Zac Brown Band came together when Georgia native Zac Brown - a singer since his youth - put together a band while at Georgia State University. Through a grueling touring schedule, the Zac Brown Band put out a few albums on their own label and built up a large cult following in the American South.
Breakthrough
In 2008, the Zac Brown Band made their major-label debut with an album entitled The Foundation. A single off of the album - the crowd-pleasing favourite "Chicken Fried," which had been previously released on one of their own-label records - was included and quickly stormed up the charts, quickly reaching number one. There were four more singles off of that record, each of which made dents on the chart. It was the band's entrance into superstardom.
Hit Albums
Those with Zac Brown Band tickets will be able to hear selections of many of their hit records, beginning with The Foundation (which includes hits like "Chicken Fried," "Toes," and "Whatever it Is"). Since their first album was released, each of their subsequent releases have also been hits. 2010's You Get What You Give included the singles "Colder Weather," "Knee Deep" and "Keep Me in Mind." Two years later, Uncaged (a Grammy Award winner) provided singles "The Wind" and "Goodbye in Her Eyes." In 2015, Jekyll + Hyde featured the singles "Homegrown" and "Heavy in the Head," the latter featuring former Audioslave and Soundgarden singer Chris Cornell.
Show Experience
Fans who acquire Zac Brown Band tickets can expect to see a foot-stomping, country-fried good time. The Zac Brown Band is renowned for their immersive and entertaining fan experience, with plenty of loud sing-alongs and even a surprise county or rock-and-roll cover by the band thrown in, too - with their traditional country instruments giving a new touch to some old classics.
Back to Top
Epic events and incredible deals straight to your inbox.