Looking for

Whose Live Anyway

outside the UK?




Check out one of our international sites.

Take me there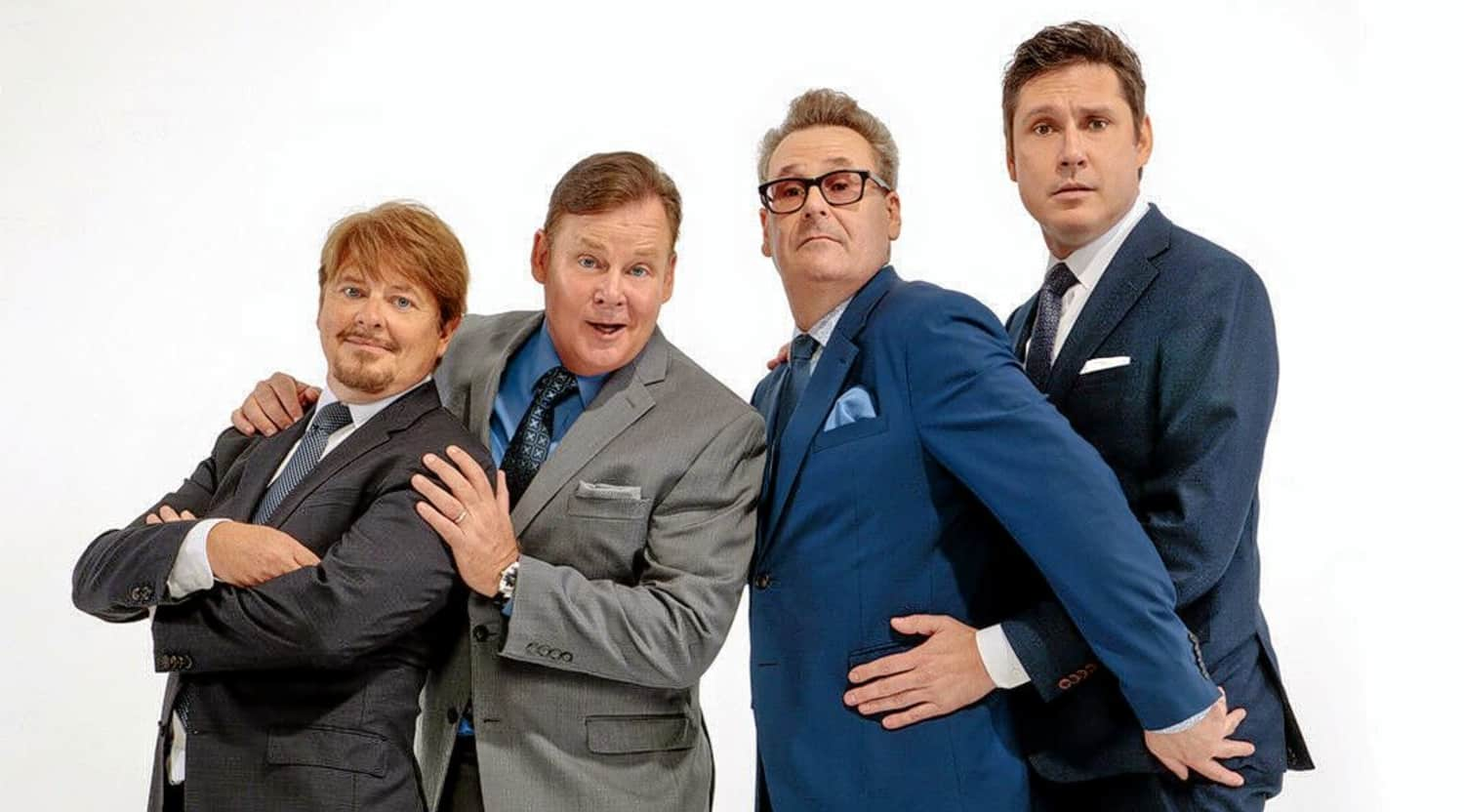 Whose Live Anyway
Whose Live Anyway tickets, tour dates & upcoming shows
Whose Live Anyway? Tickets
Improv and comedy meet for a fun-filled night of games and laughter at Whose Live Anyway? Based on the Emmy-nominated television show Whose Line Is It Anyway?, Whose Live Anyway? takes the hit television show on tour across North America. Going without a script, Whose Live Anyway? is packed with improv games, songs and scenes. Audience members don't simply come along for the ride — the show encourages active audience participation, bringing audience members up on stage for improv bits that make this show unique each night.
Who's On Tour Anyway?
Whose Live Anyway? has a long history. The tour is based on the show Whose Line Is It Anyway?, which first aired on ABC and ABC Family in 1998. Hosted by Drew Carey, the American television show was based off the British show of the same name that debuted 10 years prior. The comedians from Whose Live Anyway? have toured for over two decades, putting on thousands of shows together since 1999. Despite the sheer number of performances, no two shows are the same. With only the games planned ahead of time, the unplanned nature of the show and suggestions from the audience together create a formula that fans can keep coming back to. It's this use of audience participation that sets the live show apart from its television counterpart.
Where can I buy Whose Live Anyway? tickets?
When you get your Whose Live Anyway? tickets at StubHub, the world's largest ticket marketplace, your transaction is protected by its FanProtect guarantee. Buy or sell your tickets through the website or mobile app at StubHub today.
Who are the stars of Whose Live Anyway?
Whose Live Anyway? showcases the comedic talents of Joel Murray, Jeff B. Davis, Ryan Stiles and Greg Proops. Ryan Stiles has also been a longtime actor on the television show Whose Line Is It Anyway?
Where can I see a Whose Live Anyway? show?
Whose Live Anyway? performs around 100 shows every year. The cast is currently touring North America with performances in the United States and Canada. You can catch a Whose Live Anyway? show at the Gold Country Casino and Hotel in California, the Moore Theatre in Washington, the Majestic Theatre in Texas and the Murat Theatre at Old National Centre in Indiana.
How long is a Whose Live Anyway? show?
Whose Live Anyway? shows last 90 minutes.
Is Whose Live Anyway? family-friendly?
All ages are welcome at a Whose Live Anyway? show. However, parents and guardians should be advised that the performance may feature some PG-13 language.
Can I participate in a Whose Live Anyway? show?
When you attend a Whose Live Anyway? show, don't expect to simply sit back and watch the performance. Audience participation is highly encouraged, and the cast takes suggestions from the audience for what they want to see during the show. Some improv games are based on audience participation. You may get called up to move the actors during the Moving People game, or you may be asked to make sound effects during the Sound Effects game. If you're not comfortable going on stage, the cast won't force you — raise your hand to signal you'd like to participate.
What else can I expect from a Whose Live Anyway? show?
The show moves quickly from bit to bit, keeping the audience's attention. The games are chosen ahead of time, but the actors continually think up new responses on the spot. Some games weave an impromptu narrative, while others see the actors creating improvised songs. You can expect a lot of laughs and something new every night. If you've already seen one Whose Live Anyway? show, seeing another will be a completely new experience.
Back to Top
Epic events and incredible deals straight to your inbox.