Looking for Volbeat outside the UK?
Check out one of our international sites.
Take me there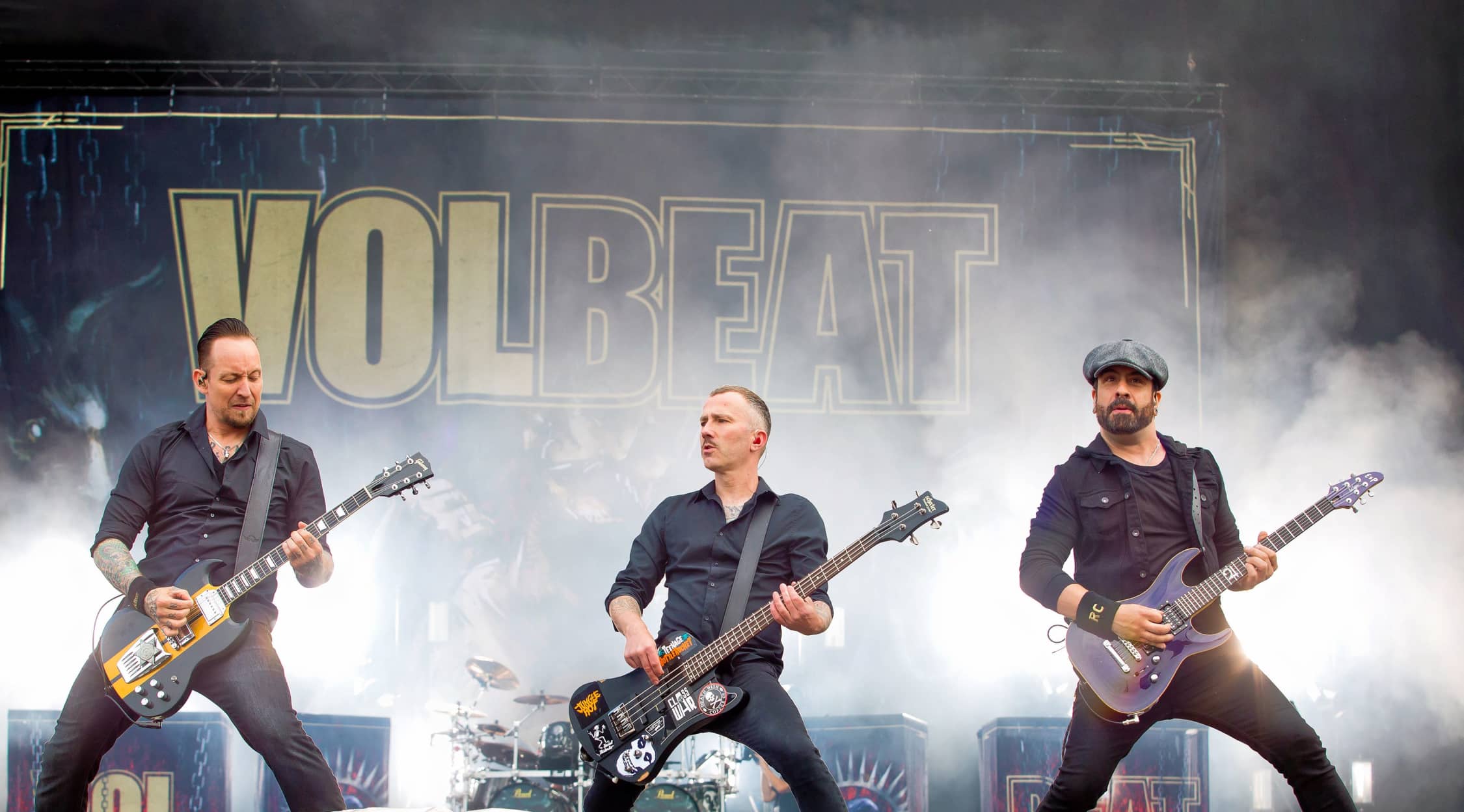 Zuma Press
Volbeat Tickets
Volbeat - The 'Outlaw Gentlemen' return
Perhaps the greatest ever rock band to come out of Denmark, and also among Europe's finest ever metal exports, these modern titans of the genre are in the form of their lives having released Outlaw Gentlemen & Shady Ladies, their most hard-hitting and finest album yet, in 2013. With the record sloshing a new stock of petrol onto their creative flames, they've torpedoed back into the live circuit and are coming to a stage near you.
Strap yourself in and get ready for one of the most thrilling rock experiences of your life - get Volbeat tickets on StubHub UK, the world's largest ticket marketplace.
Volbeat Biography - Denmark's Finest Rockers Live on Stage
It's been a long road for these Danish rock titans, toiling through years of unrecognition before finding fame in recent times. They first geared up in 2000 when singer Michael Poulsen left death metal act Dominus and formed his new group with friends and former Dominus members. They didn't release their first album, The Strength/TheSound/The Songs until 2005, which was a huge success in Denmark but still saw them retain cult status internationally. In 2007 they released second album Rock The Rebel/Metal The Devil and bagged their first Number One in Denmark as well as supporting Megadeth. Third album Guitar Gangsters & Cadillac Blood saw them make more headway, but it was the following album Beyond Hell/Above Heaven that saw them truly raise their game and become a festival favourite at Download in the UK. In 2013 bolstered by the addition of former Anthrax guitarist Rob Caggiano they released latest album Outlaw Gentlemen & Shady Ladies, their most impressive set yet.
Still burning brightly from that new career high, they're back once more to remind everyone what an incredible live act they are. Don't miss out on getting hold of Volbeat tickets on StubHub UK.
Similar Artists On Tour
Sorted your Volbeat tickets on StubHub UK? Why not get involved in some more heavy musical action in the form of The Who and Skindred?
Back to Top
Epic events and incredible deals straight to your inbox.