Looking for Theory Of A Deadman outside the UK?
Check out one of our international sites.
Take me there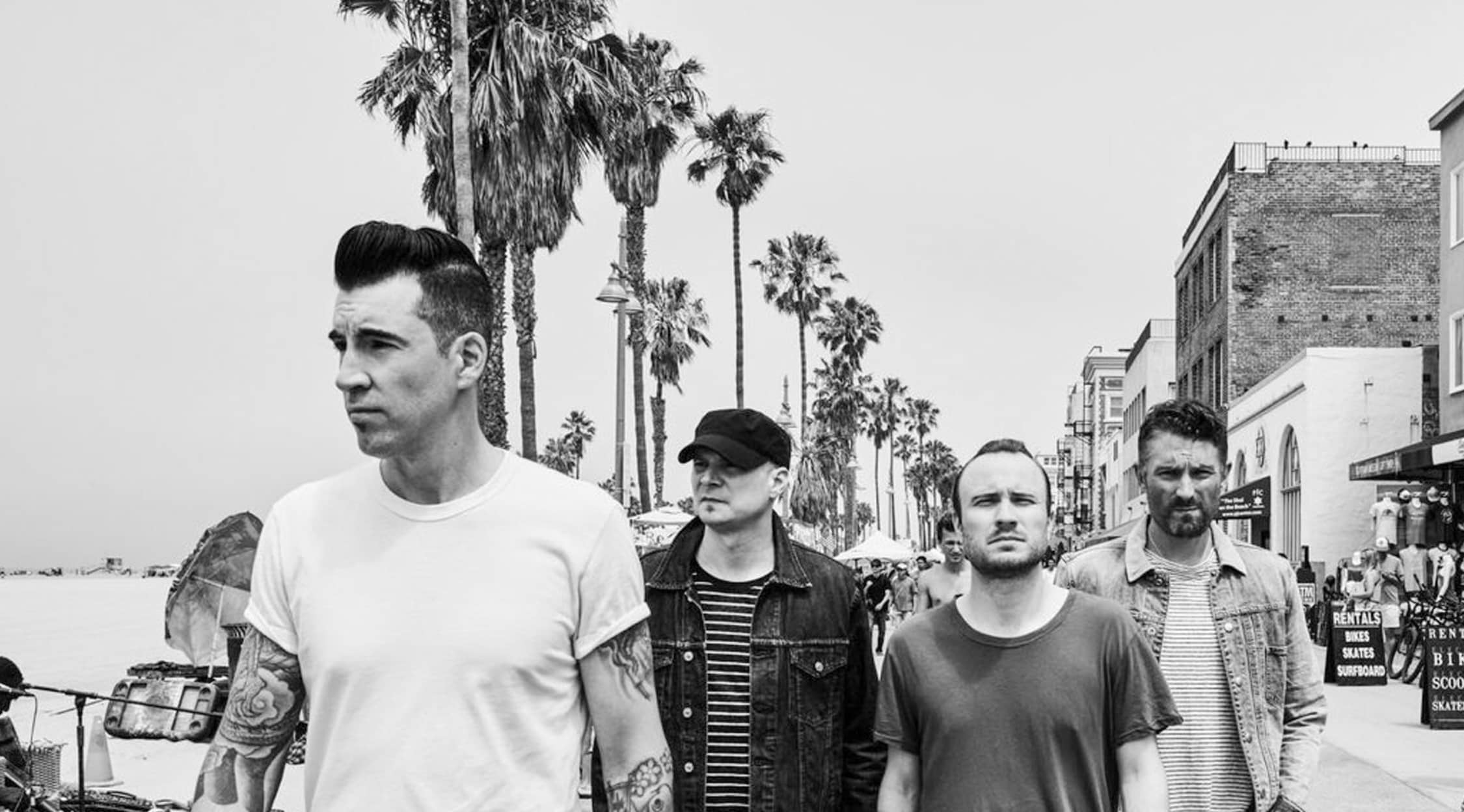 Rovi
Theory Of A Deadman Tickets
"
Theory of a Deadman Tickets
Originally hailing from British Columbia, Canada, Theory of a Deadman is a hard rock band that has been rocking the world since 2001. They have a reputation for making music that not only rocks hard, but also appeals to the masses, garnering fans of all different genres. So, before you get yourself Theory of a Deadman tickets, get a little more familiar with this raucous band.
Schedule
Theory of a Deadman is on tour sharing their insightful yet hard-rocking music with people all over the globe. Appearing at the Leadmill in Sheffield, United Kingdom, they will follow up with shows at ABC in Glasgow and Manchester Academy 2 in Manchester. Their UK dates will continue and be followed up with shows in Japan and the United States.
Trivia
Theory of a Deadman's lead singer, Tyler Connolly, was so dedicated to the band's music that he took a big risk by approaching Chad Kroeger of the band Nickelback at a party and giving him Theory of a Deadman's demo. The risk, however, paid off, as Kroeger signed the band to his label 604 Records. Additionally, it was a big score for Connolly as he provided guitar work on Kroeger's solo hit, "Hero," for the Spider-Man soundtrack in 2002. In addition to being signed to Kroeger's label, Theory of a Deadman also co-wrote many of the songs from their eponymous debut album with Kroeger.
Band
Theory of a Deadman formed in 2001 with members Tyler Connolly (lead singer and lead and rhythm guitar), David Brenner (lead and rhythm guitar), Dean Back (bass and back-up vocals), and Tim Hart (drums). However, Hart left the group in 2004 and the band had a series of different drummers before settling in with Joey Dandeneau in 2009. With the right drummer to hold the band together, Theory of a Deadman has been continuously producing music and touring ever since.
Breakthrough
Meeting Chad Kroeger and signing to his label was the biggest breakthrough for Theory of a Deadman. Their self-titled debut, released in 2002, was well-received, and the single, "Nothing Could Come Between Us," reached respectable positions on both Canadian and U.S. charts. They have reached solid standings with subsequent albums and tracks ever since.
Hit Albums
While their debut album did well, their later efforts, 2005's Gasoline and 2008's Scars & Souvenirs, were even more successful. These albums incorporated a variety of genres and styles into their signature hard rock sound, and helped to build the band's fan base. "Not Meant To Be," a single off of Scars & Souvenirs, is still their most critically successful track, having won a BMI award in 2010.
Show Experience
Theory of a Deadman shows are not for the faint of heart or for those who don't like loud, heart-pumping rock music. Be prepared to be on your feet jumping, dancing, and rocking out to the band's high adrenaline hits. You'll be able to catch your breath though with a few of their mellower rock ballads mixed in. Lead singer Tyler Connolly will lead you through an emotional journey with his powerful lyrics and even more powerful delivery. Their energetic music style and their crowd pleasing combination of early hits and new works keep the audience guessing and having fun. Theory of a Deadman shows are a sight to see and an experience you will never forget.

"
Back to Top
Epic events and incredible deals straight to your inbox.