Looking for The Who outside the UK?
Check out one of our international sites.
Take me there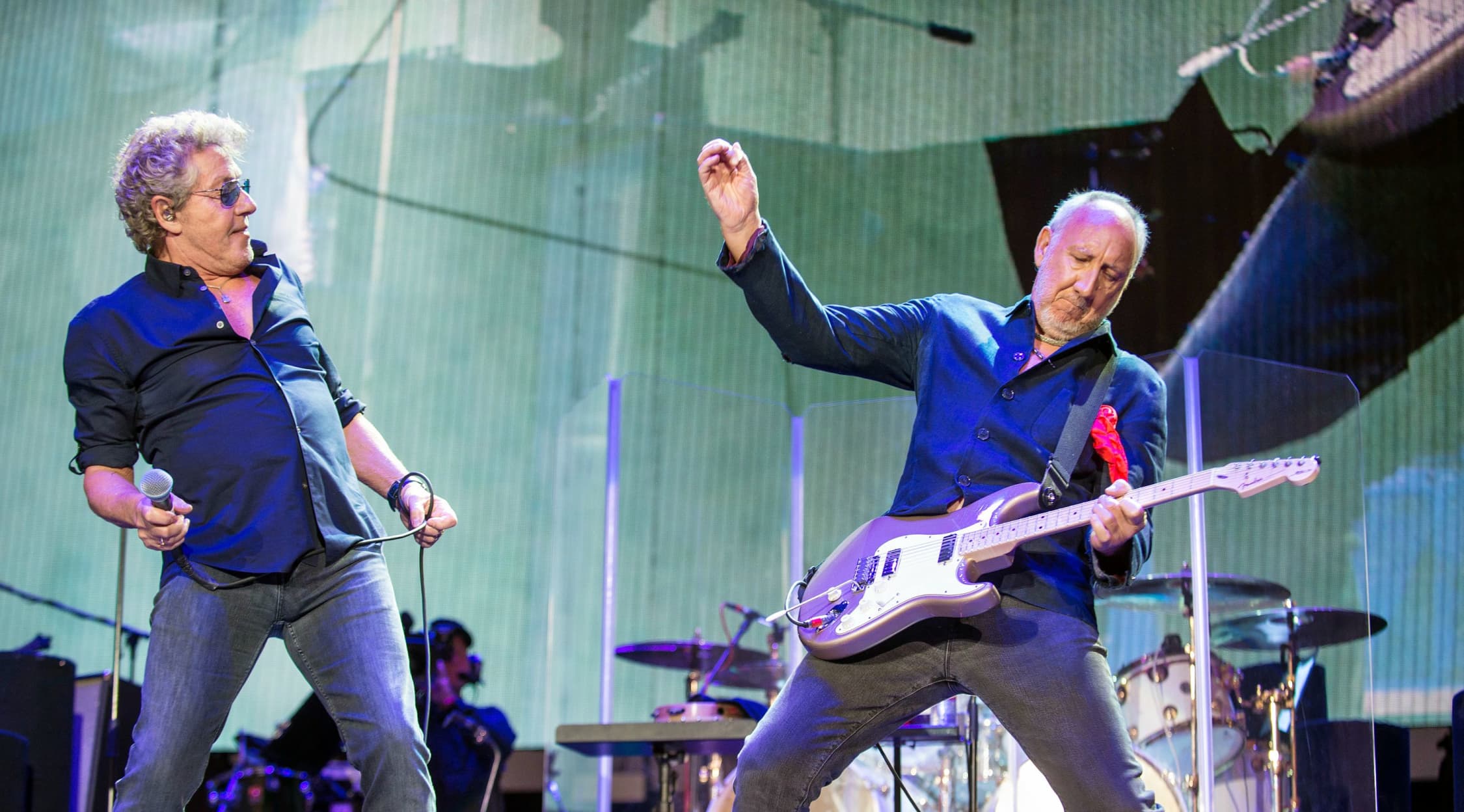 Zuma
The Who Tickets
The Who – still strutting their stuff live
The Who is one of the bands that helped to define modern rock music in the heady days when everything had yet to be invented and bands could merrily make it up as they went along. They brought youth anthems to a rebellious generation looking for a more street-wise sound than that of The Beatles or The Stones. In doing so they birthed the mod movement and left a legacy that's still going strong, as you'll find out when you buy or sell The Who tickets on StubHub.
Generation-defining mod rock anthems
The Who exploded onto stages across the world, leaving in their wake smashed musical equipment, ringing eardrums and thousands of young fans mimicking the now-famous pinwheel arm motion of lead guitarist, the one and only Pete Townshend. Together with a thunderous rhythm section of bassist John Entwhistle and the drumming animal that was the late Keith Moon, he defined a new sound that would soon become the soundtrack for a generation of mods in parkas zooming around town on their scooters. The band gave a new voice to a generation that wanted a harder-edged sound which spoke of working-class, blue-collar England – their lead-off single, "My Generation", was exactly that. Lead singer Roger Daltrey's now-iconic stutter in the chorus was a perfect representation of the unuttered frustrations of his class. Since then The Who tickets haven't ceased to sell out wherever the band has played, so why not go and experience these authentic rock pioneers for yourself?


Still a dynamic live rock experience
The music of The Who has remained remarkably fresh over the years – not only their original back catalogue, but also the albums that they released into the 1980s. Of course everything happens at a more sedate pace when it comes to live performances these days, but the music has lost none of its ferocity, and most certainly not when it's blaring out from a massive sound rig at one of the many open-air festivals the band have frequented with regularity over the decades. Much of this is down to their musical virtuosity and vast experience: to watch them is to behold masters of stagecraft and audience manipulation, in the best possible way. Daltrey has always been a natural frontman, able to hold a crowd spellbound for hours. He was his rock movement's answer to Led Zeppelin's Robert Plant, not only with the pipes to match, but also with a similar vitality to his stage presence. The band are still a real treat to watch, and you can get The Who tickets on StubHub whenever they're in your vicinity.
Back to Top
Epic events and incredible deals straight to your inbox.