Looking for The Interrupters outside the UK?
Check out one of our international sites.
Take me there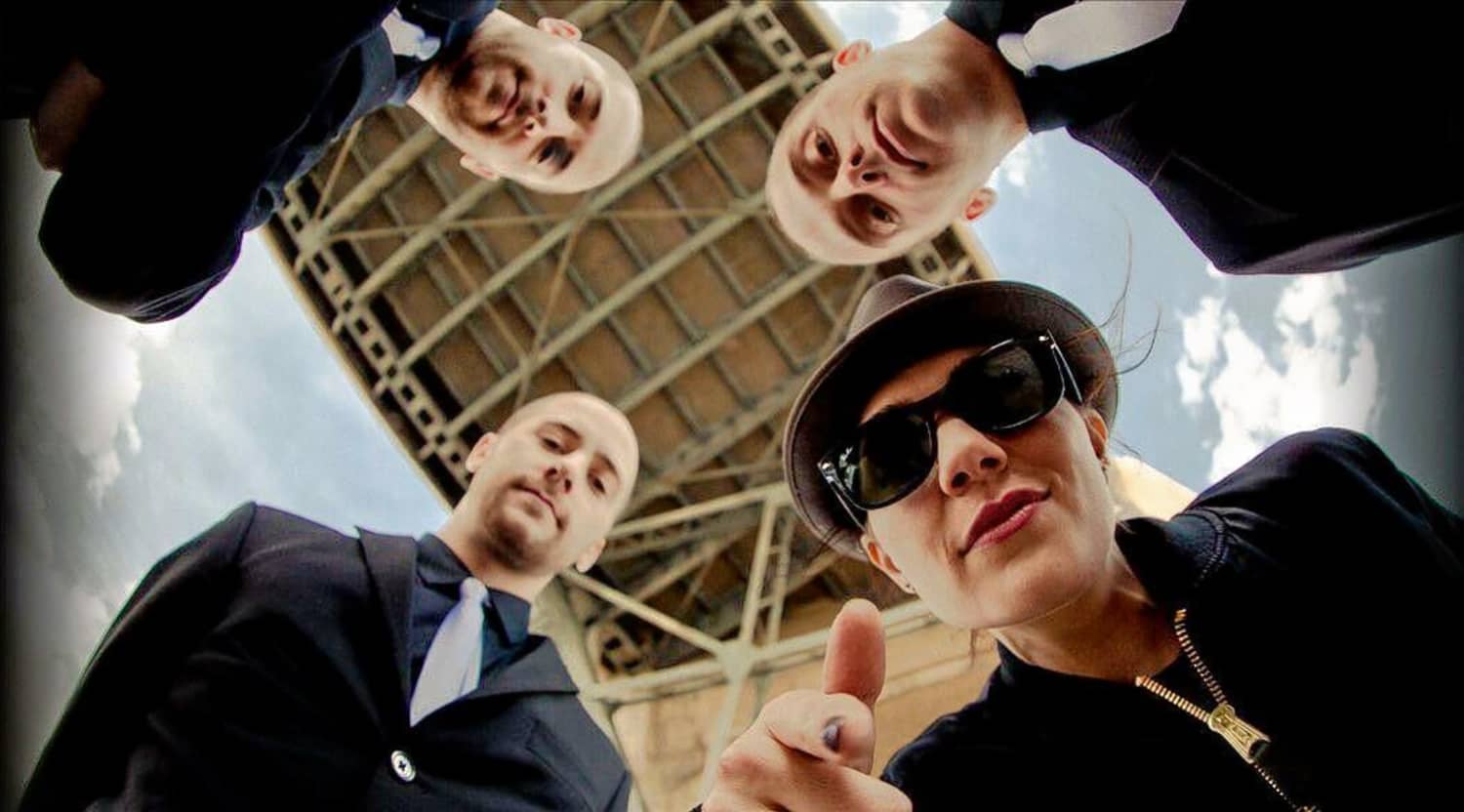 Rovi
The Interrupters Tickets
"
The Interrupters Tickets
Ska, a musical genre originating in Jamaica in the 1950s, was a precursor to reggae. However, ska has endured and its calypso, R&B, and American jazz sounds have been further fused with other genres to create ska pop and ska punk. The Interrupters, a new and up-and-coming ska punk band from the Los Angeles area is continuing the tradition of high energy ska punk beats and sounds.
Schedule
The Interrupters are currently rocking their way through the UK and Europe before wrapping things up back in their native United States. Starting in Oxford at the O2 Academy, the Interrupters will continue their trek with stops in Bristol's Thekla, Rock City Basement in Nottingham, and Wedgewood Rooms in Southsea. Following the UK dates, the band will appear at the Groezrock 2015 music festival in De Vlessenhoeve, Meerhout, Belgium, and Simplon in Groningen, Netherlands among others. They wind things down with appearances in U.S. venues including Knitting Factory Concert House in Spokane, Washington and Backstage Bar & Billiards in Las Vegas, NV.
Trivia
The Interrupters may be a newer band, but singer Aimee Allen has been a part of the music business for well over a decade. She was discovered in 2002 by famed music producer Randy Jackson. Her solo career has allowed her to gain mainstream exposure; her first solo single, 'Revolution,' was used as the theme song for the WB's television show Birds of Prey (2002-03). Now teamed up with the Bivona brothers, Aimee Allen has found a group of artists who share her love of punk-ska.
Band
In addition to Aimee Allen, the band consists of the three Bivona brothers, Kevin (guitarist), Justin (bassist), and Jesse (drummer). These four punk-ska enthusiasts joined forces in 2013, releasing their first and only album to date on August 18, 2014. The Interrupters have perfected their ska-punk sound while writing hard-hitting and rebellious lyrics with references to political and social oppression, among other societal constraints.
Breakthrough
The group's big break occurred when the band teamed up with Tim Armstrong of the band Rancid and signed to Hellcats Records to produce and record their debut album. While Aimee continues solo projects, the band has been touring the world and rocking audiences since 2013 when they performed with Rancid on tour.
Hit Albums
As a new band, the Interrupters only have one full length album to date, their self-titled 2014 release. They wrote and developed the album with a friend and colleague, Tim Armstrong. The single, 'Family' (featuring Tim Armstrong), is The Interrupters' biggest hit to date, with over 300,000 views on YouTube.
Show Experience
The Interrupters put on live performances designed to get audiences energized and ready to take on the world. The intensity of the driving beats and fast-paced rhythms along with Allen's intelligent lyrics and vocal power will blow you away. In spite of this powerful and aggressive energy, The Interrupters do not take their music and performances too seriously, welcoming audiences in no matter if they are dedicated ska fans or just curious bystanders. Raucous but not intimidating or exclusionary, seeing a live performance by the Interrupters will give you new respect and admiration for modern punk-ska music. Pick up your Interrupters tickets today!

"
Back to Top
Epic events and incredible deals straight to your inbox.