-

Eridge Park, Tunbridge Wells, SXE, GB
Looking for The Dead South outside the UK?
Check out one of our international sites.
Take me there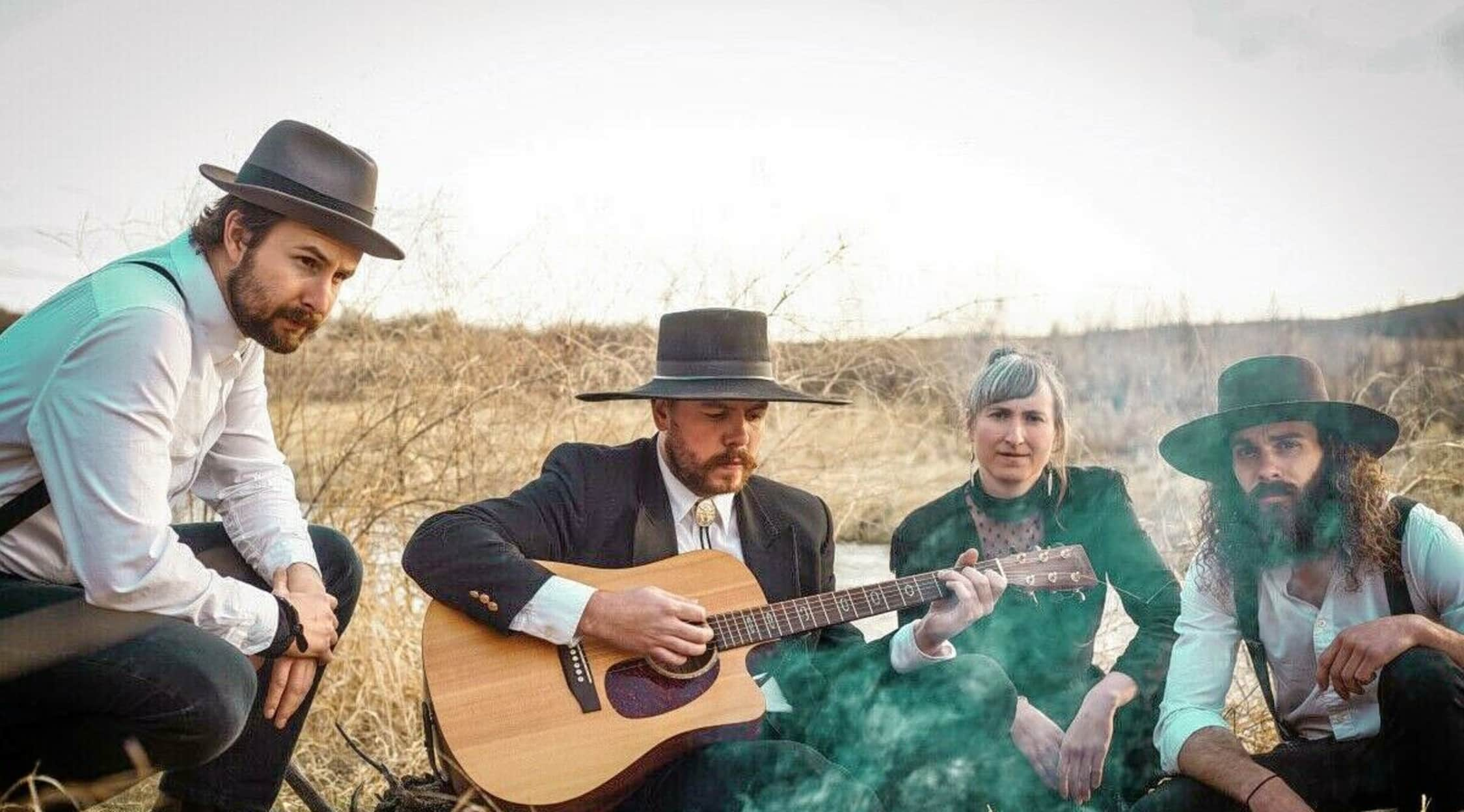 Rovi
The Dead South Tickets
The Dead South: Modern Musical Hillbillies
Discover the immersive, fearless, signature sound of The Dead South as they bring their energetic blend of bluegrass and classical folk to a live show near you. Don't expect a stage of hay bales and a slow dance with the town mayor's wife, though. This band is fuelled by a fire of punk, so be prepared! The Dead South tickets are available to buy and sell via StubHub now.
Canadian Outlaws on an International Rampage!
In 2012, musicians Danny Kenyon and Nate Hilts played in a grunge band, but they shared a vision for a bluegrass group defined by a rock 'n' roll edge. Once the project ended, Colton Crawford and Scott Pringle, who learned the banjo and mandolin to develop the signature country sound, completed the newly formed outfit that would later become known as The Dead South. Whilst playing various venues around their hometown of Regina, Saskatchewan, the clan would sell their first EP The Ocean Went Mad and We Were to Blame, which they would eventually self-release. Critics were impressed by these alternative musicians who were actually pulling off bluegrass music in a way that was not only original but worked. It was the start of an international rampage as the band began touring Canada and Europe extensively, earning a reputation as the "evil twins" of English folk sensations Mumford & Sons. Experience the rampage as it powers on, with The Dead South tickets now available to buy and sell via StubHub!
Release the Banjo!
Following The Ocean Went Mad and We Were to Blame, The Dead South went on to release Good Company, their first full length album, in 2014. Released by Devil Duck Records, a German record label with acts such as Whiskey Shivers and Shred Kelly on its roster, the band went on to tour for the following two years before releasing their second album, Illusion and Doubt. Credited as a breakthrough release for the band, with significant contribution from the music video for the first single In Hell, I'll Be in Good Company, the record featured more of the banjo twanging and elegant harmonies fans were growing used to, yet in a more mature, masterful and precise manner. After its 2016 release, Illusion and Doubt climbed high on various US charts and won a Juno Award for best Traditional Roots Album. Don't miss your chance to experience a highly anticipated live show from these bluegrass punk-rockers, with The Dead South tickets now available to buy and sell via StubHub!
Back to Top
Epic events and incredible deals straight to your inbox.