Looking for Tab Benoit outside the UK?
Check out one of our international sites.
Take me there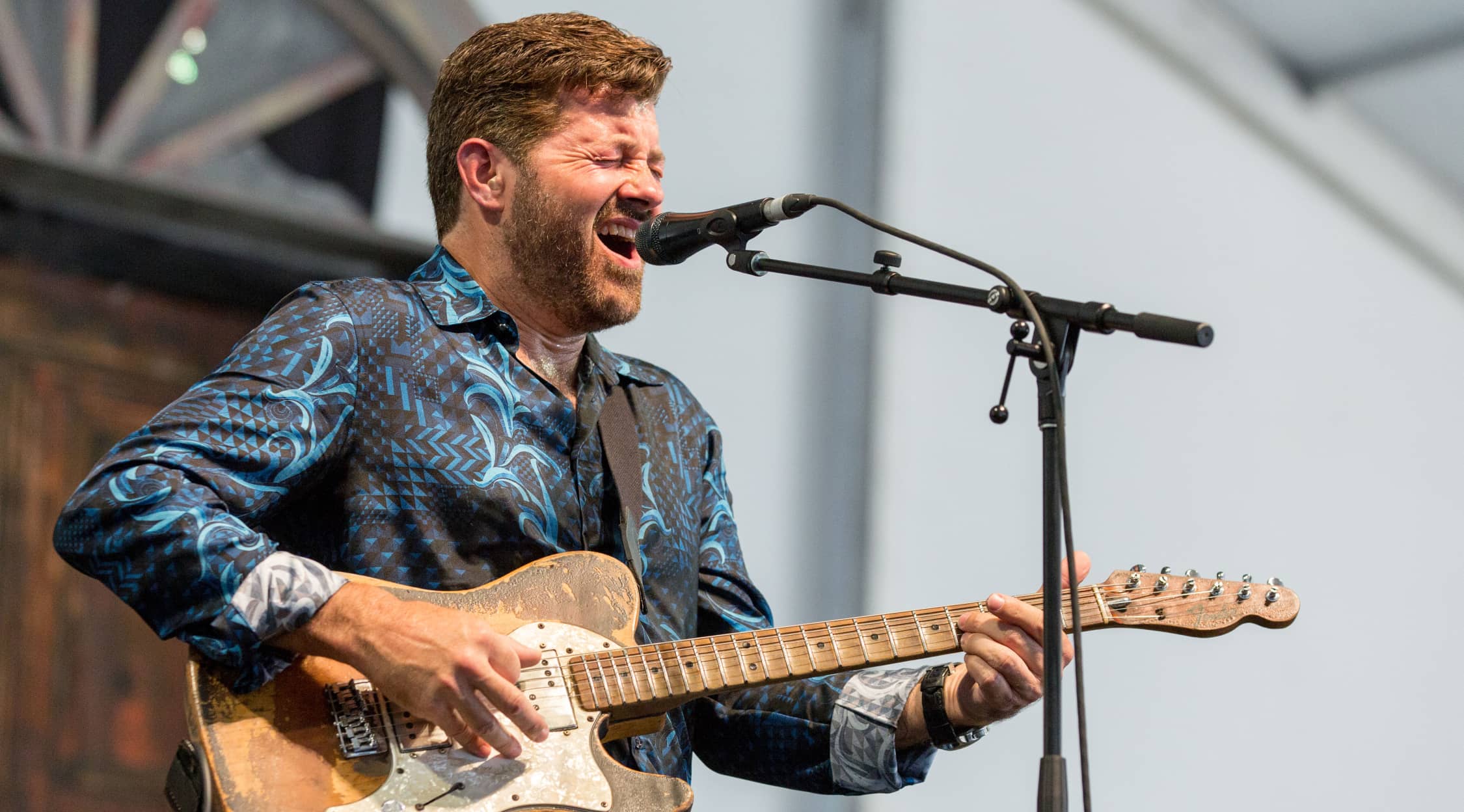 Zuma Press
Tab Benoit Tickets
Tab Benoit tour dates
A Louisiana Blues Hall of Fame inductee and staple of New Orleans' modern blues scene, guitarist and singer-songwriter Tab Benoit is known for weaving several different styles of blues into one cohesive, distinctive sound. He's also known for touring relentlessly, hitting the road every time he puts out a new record and bringing his brand of Cajun-inspired blues to any club that will have him. These days, that's quite a lot of clubs. Fans who purchase Tab Benoit tickets can expect to see a living legend at the top of his game, and one whose name is starting to be spoken in the same breath as legends like Jimi Hendrix, Stevie Ray Vaughan and Buddy Guy.
Tab Benoit's background
Benoit was born in Louisiana and started playing the guitar when he was a teenager. During his teenage years, he often made appearances at a blues club in Baton Rouge, where he kept pace with several high-profile Louisiana-based blues artists. By 1987 he was already touring the South and starting to develop a dedicated following, and one of the many reasons for Benoit's success is that he hasn't really slowed down since. He has released a remarkably 17 studio albums over the course of his career, starting with his 1992 debut Nice and Warm and continuing through his most successful album to date, 2007's Power of the Pontchartrain, which rose as high as No. 2 on the blues charts.
Tab Benoit's awards and accolades
In 2007 Benoit won the B.B. King Entertainer of the Year award, which was presented by the Blues Music Awards. He has also been inducted into the Louisiana Blues Hall of Fame and has won a handful of awards at the Blues Music Awards.
Tab Benoit's charity efforts
Benoit has been heavily involved in conservation efforts of Louisiana's wetlands. He is the founder of Voice of the Wetlands an organization which promotes awareness of the receding wetlands of the state.
Artists similar to Tab Benoit
Fans of Benoit's smooth, bluesy style should also check out modern blues legends Jonny Lang and Joe Louis Walker.
Back to Top
Epic events and incredible deals straight to your inbox.