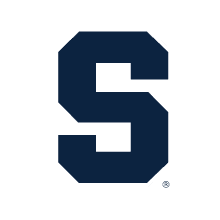 Syracuse Orange Football Tickets
Official Fan to Fan Ticket Marketplace of Syracuse Athletics
Looking for Syracuse Orange Football outside the UK?
Check out one of our international sites.
Take me there
Syracuse Orange Football venues
Syracuse Orange Football tickets
Team: Syracuse Orange
Conference: NCAA FBS, Atlantic Division of the Atlantic Coast Conference
Home Field: Carrier Dome
Head Coach: Dino Babers
Titles: Division I Football National Championship in 1959; 11 conference championships
Top Players: Ernie Davis, Don McPherson, Marvin Graves, Jim Brown, Floyd Little, Markus Paul, Donovan McNabb and Andre Symyt
Syracuse Orange Football Tickets
Rooting for the underdog is an American tradition. However, Syracuse Orange football rarely finds itself in this position. Established in 1889, Syracuse never joined conference play until 1991 when the team became a part of the Big East. This did not stop the Orangemen from winning the 1960 Cotton Bowl Classic over the Texas Longhorns and becoming the consensus Division I football national champions. Eight players are members of the Pro Football Hall of Fame and 18 have thus far been inducted into the College Football Hall of Fame as of 2018. Among Pro Hall of Famers are Don Macpherson, Art Monk and Tim Green. The Orange's most significant rivalries are against Boston College and Pittsburgh. The Orange also has rivalries that become important at various times with West Virginia, Clemson, Penn State and North Carolina State. Syracuse Orange football plays home games at " "The Dome" " or the " "Loud House," " a domed stadium in the University Hill neighborhood on the Syracuse college campus. Get your Syracuse Orange football tickets now at StubHub.
What is a Syracuse Orange football game experience like?
Syracuse traditionally plays a fast-action uptempo rhythm on the offense with a heavy emphasis on big gains after pass completions. In 2019, head coach Babers looks to implement some changes, bringing veer and shoot techniques from Baylor that should complement Tommy DeVito's tendency to pass from the pocket. It will bring more running back screens with greater opportunities for large-scoring plays. Syracuse plays an aggressive defense with pass rushing and frequent sacks and turnovers. True excitement comes from Syracuse's special teams. Placekicker Szmyt has demonstrated his prowess at kicking field goals over fifty yards, and Hofrichter's punting average ranked second in the conference in 2018.
What are the top Syracuse Orange football games in 2019?
As Syracuse attempts to realize its ACC championship dreams for 2019, the major obstacle standing in the way is Clemson. There is even ESPN College potential for the showdown with the Tigers. The Orange has its work cut out to take down an immensely talented Clemson team, but the team has shown in the past two years that it is up to the challenge. The Florida State Seminoles will also prove formidable opponents in Week 9. Syracuse dominated them last season. With no shortage of players who can put up NFL-level performances, Florida State will be eager to turn the tables in 2019. North Carolina State is a tough conference rival that Syracuse cannot afford to overlook. Finally, Duke may serve Syracuse an upset towards the end of the season with its innovative offensive plays and ability to perform up to the level of top opponents.
Who are some notable players from Syracuse Orange football teams?
Two players named to the top 100 College Football Players by Sports Illustrated in 2019 were kicker Andre Szmyt at No. 100 and safety Andre Cisco at No. 43. Jim Brown was one of the most legendary figures to ever grace Syracuse University, with talents in track, lacrosse and basketball in addition to football. He contended for the Heisman Trophy in 1956, finishing fifth, and gained 43 points in one game, an NCAA record. Ernie Davis, running back, won first All-American twice, won the Heisman Trophy in 1960 and led the Orangemen to a national championship in a 1959 undefeated season.
Where can I see a Syracuse Orange football game?
You can see six home games where Syracuse Orange football plays at " "The Dome" " on Syracuse University campus. Syracuse's Carrier Dome, with a football fan capacity of 49,250, opened in 1980 and houses basketball as well as football. The dome glass material is heated when necessary to protect it from the frigid snows of Syracuse, New York. Syracuse meets the Liberty Flames in the team's opening game in Lynchburg, Virginia. Then the Orange is off to College Park, Marland to play the Terrapins the following week. Syracuse will also travel to North Carolina State in Raleigh, Florida State in Tallahassee, and Duke in Durham, North Carolina.
How can I get tickets to a Syracuse Orange football game?
If you're looking to experience the excitement for yourself, you can find all of your Syracuse Orange football tickets at StubHub. The world's largest online ticket marketplace makes it easy to find tickets on the website or convenient mobile app.
Back to Top
Epic events and incredible deals straight to your inbox.