Looking for

Sleater Kinney

outside the UK?




Check out one of our international sites.

Take me there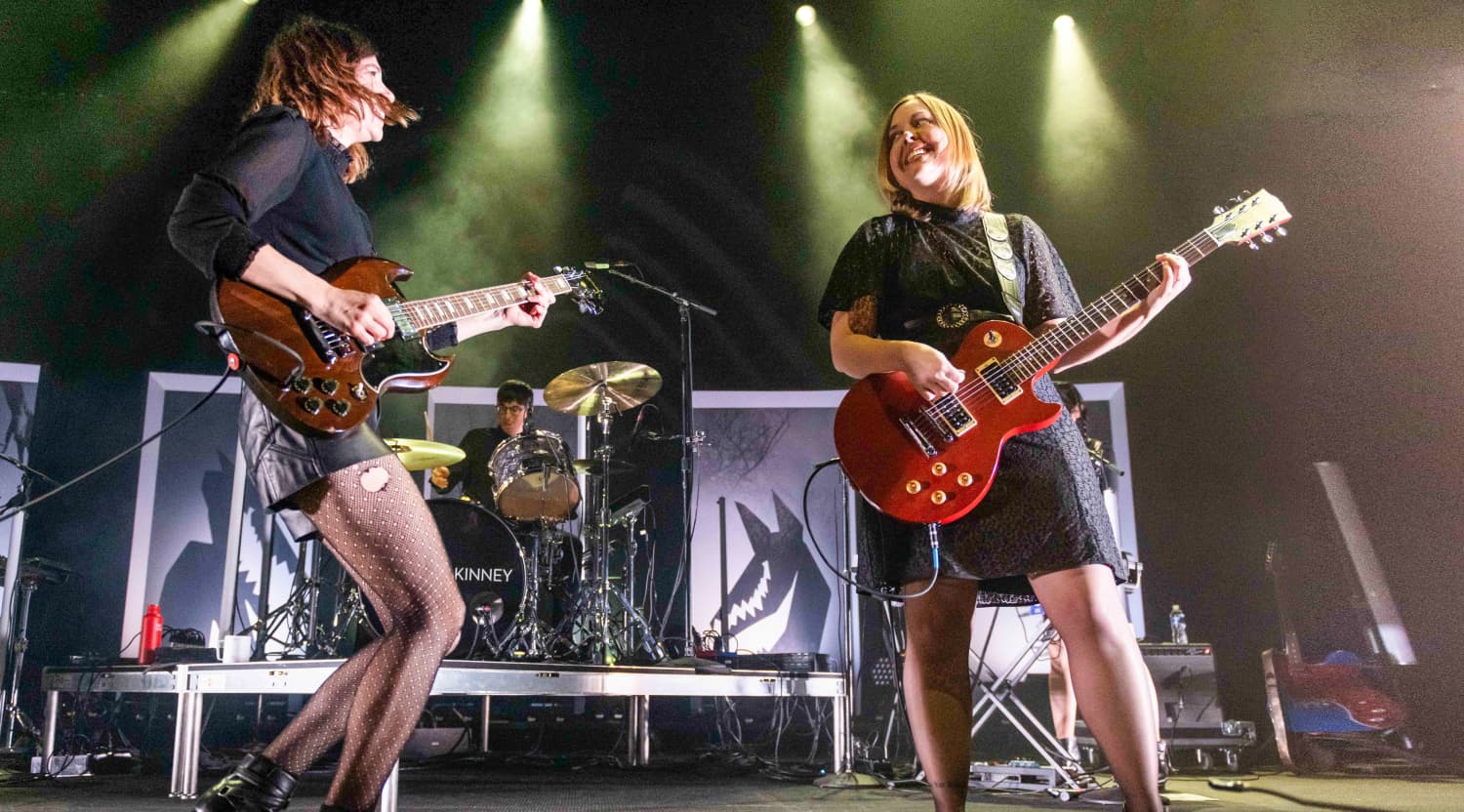 Zuma Press
Sleater Kinney Tickets
Sleater-Kinney - Riot Grrrl Legends Return
An inspiration to millions around the world for their feminist principles as well as their musical abilities, these riot grrrl rock pioneers are back. Returning in 2014 to show the world why they're so important, they've been feted by the likes of NME already this time around, with expectation for their next shows enormous. Don't miss out on the chance for a musical education as well as simply one of the most rocking nights of your life.
Join their legions of devoted fans - get Sleater-Kinney tickets on StubHub UK, the world's largest ticketing marketplace.
Sleater-Kinney Biography - Bold, Brilliant and Back, Back, Back
Formed in Olympia, Washington in 1994 by Corin Tucker (vocals/guitar), Carrie Brownstein (guitar/vocals0 and Janet Weiss (drums), these riot grrrl legends are as known for their vicious riffs as they are for their forceful political stances. Their 1995 sef-titled album marked them out from the pack, melding killer riffs with feminist attitude, a union that continued with the release of seven further studio albums including Call the Doctor (1996), The Hot Rock (1999) and One Beat (2002). In 2006 the three band members went their own ways to pursue their own projects (including the fantastic offshoot band Wild Flag), but have delighted fans by announcing their return in 2014.
Now set to win the hearts of a whole new generation of fans, this is one of the most exciting reunions in recent musical memory. Get hold of Sleater Kinney tickets on StubHub UK, the world's largest ticketing marketplace.
Similar Artists on Tour
Fancy some more classic indie action after sorting your Sleater-Kinney tickets on StubHub UK? You can check the availability of Kasabian and The Magic Numbers tickets now.
Back to Top
Epic events and incredible deals straight to your inbox.