Looking for

Skatalites

outside the UK?




Check out one of our international sites.

Take me there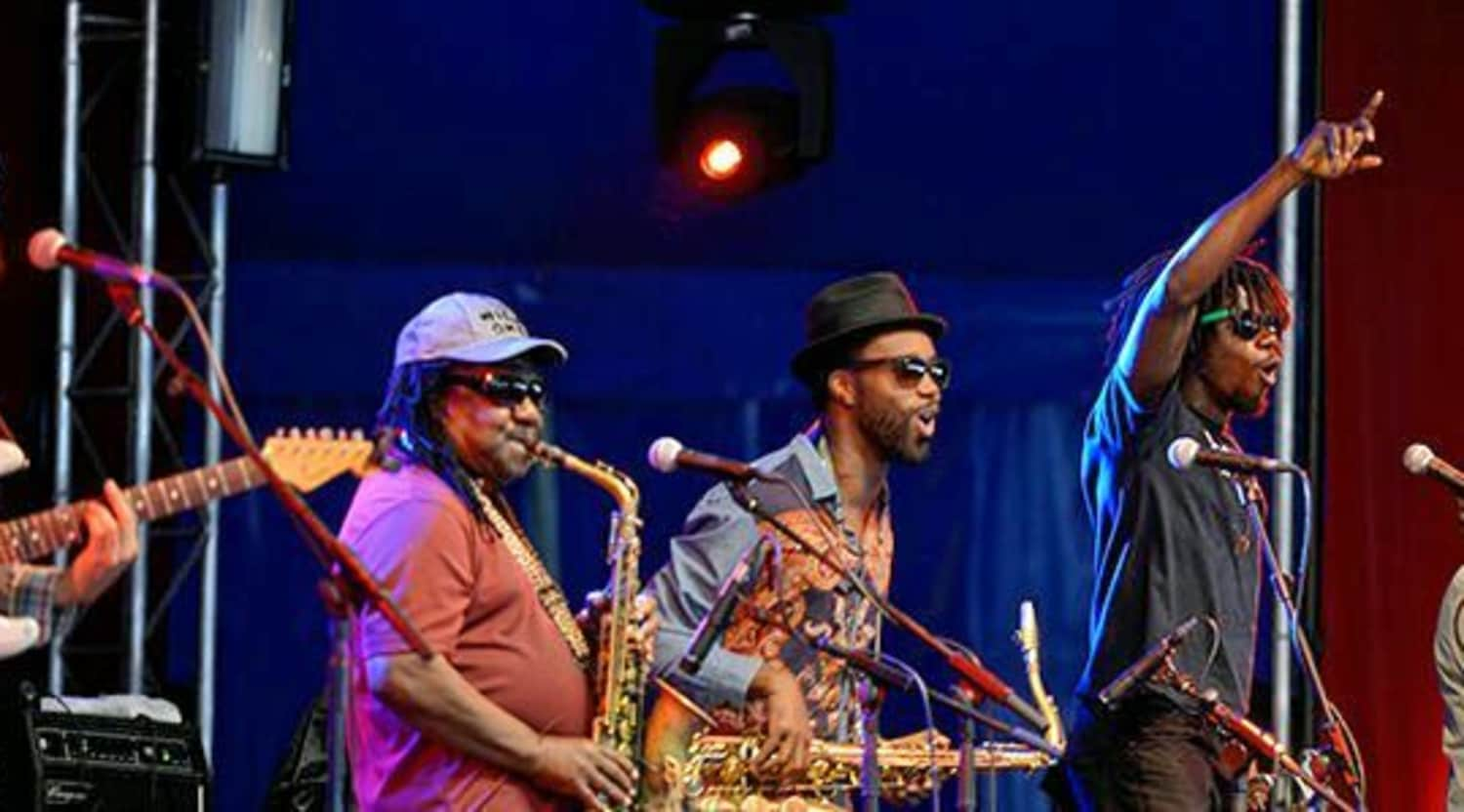 Alamy
Skatalites Tickets
Skatalites: Reunited and Back in Action
The Skatalites are a popular ska band that formed back in the 1960s. This band has been at it for a while and reconvened in the early 1980s to keep on cranking out the hits. They started off in Jamaica, and with growing popularity, tours led them to the U.S., Europe, Asia, and South America, where they can still be found on stages performing both their newest songs and older classics.
Schedule
The Skatalites historically toured all over the U.S. and Europe, as well as playing shows on the island of Jamaica. These days, they can be found lighting up stages across continents on their 2014 World Tour. From Tokyo to Brazil, you will find the Skatalites new members singing and scatting onstage with their original style of ska music. Don't miss a chance to catch them live; pick up your Skatalites tickets today!
Trivia
The Skatalites were one of the original founders of the Ska style, a blend of music that combines blues, R&B, Jazz, Calypso, Reggae, and African rhythms. Their original trombonist, Don Drummond, was the most prolific composer in all of Ska music with more than 200 tunes credited to him! After Drummond left, the band split into two super groups called Jackie Mitto and the Soul Brothers and Tommy McCook and the Supersonics. The Skatalites reformed in 1983 as a mix of original and new members, playing their first U.S. concert in 1990.
Band
The 2014 lineup of the Skatalites features a motley crew of musicians, none of whom were in the original band, but all of whom were associated with the artists involved in the original lineup and other incarnations of the group. Today, it includes Lester Sterling on Alto Sax, Doreen Shaffer on vocals, Zem Audu on tenor sax, Andrae Murchison on trombone, Kevin Batchelor on trumpet, Val Douglas on bass guitar, Natty Frenchy on guitar, Cameron Greenlee on keyboards, and Trevor Thompson on drums.
Breakthrough
The Skatalites have been through many phases in their long career. They started out as a local group and quickly started to gain popularity in their hometown and surrounding towns on the island. After reuniting in the 1980s, they began touring the U.S. and Europe, and in 1996 they were nominated for a Grammy for Best Reggae Album for "Hi-Bop Ska." They went on their first world tour in 2002 and then took a break for a few years before releasing another album in 2012.
Hit Albums
The Skatalites experienced a lot of local success in Jamaica before they broke into Europe and the U.S. In 1984 they released The Big Guns on U.K. label Mango Records, and their popularity began to take off. Their 1996 album "Hi Bop Ska" was nominated for a Grammy along with their next album, "Greetings From Skamania."
Show Experience
The Skatalites know how to bring energy to a stage! First of all, the sheer amount of musicians performing is enough to guarantee a seriously riveting performance. These members know how to jam together, and the mix of brass music, vocals, percussion, and guitar rhythms will transport you straight to the tropics! Don't forget that these are the guys credited with inventing ska music, so they are not afraid to take daring new steps with their sounds and performances. Expect to hear well known hits like "Guns of Navorone" alongside songs from their most recent album, "Walk With Me."
Back to Top
Epic events and incredible deals straight to your inbox.