Looking for Shed Seven outside the UK?
Check out one of our international sites.
Take me there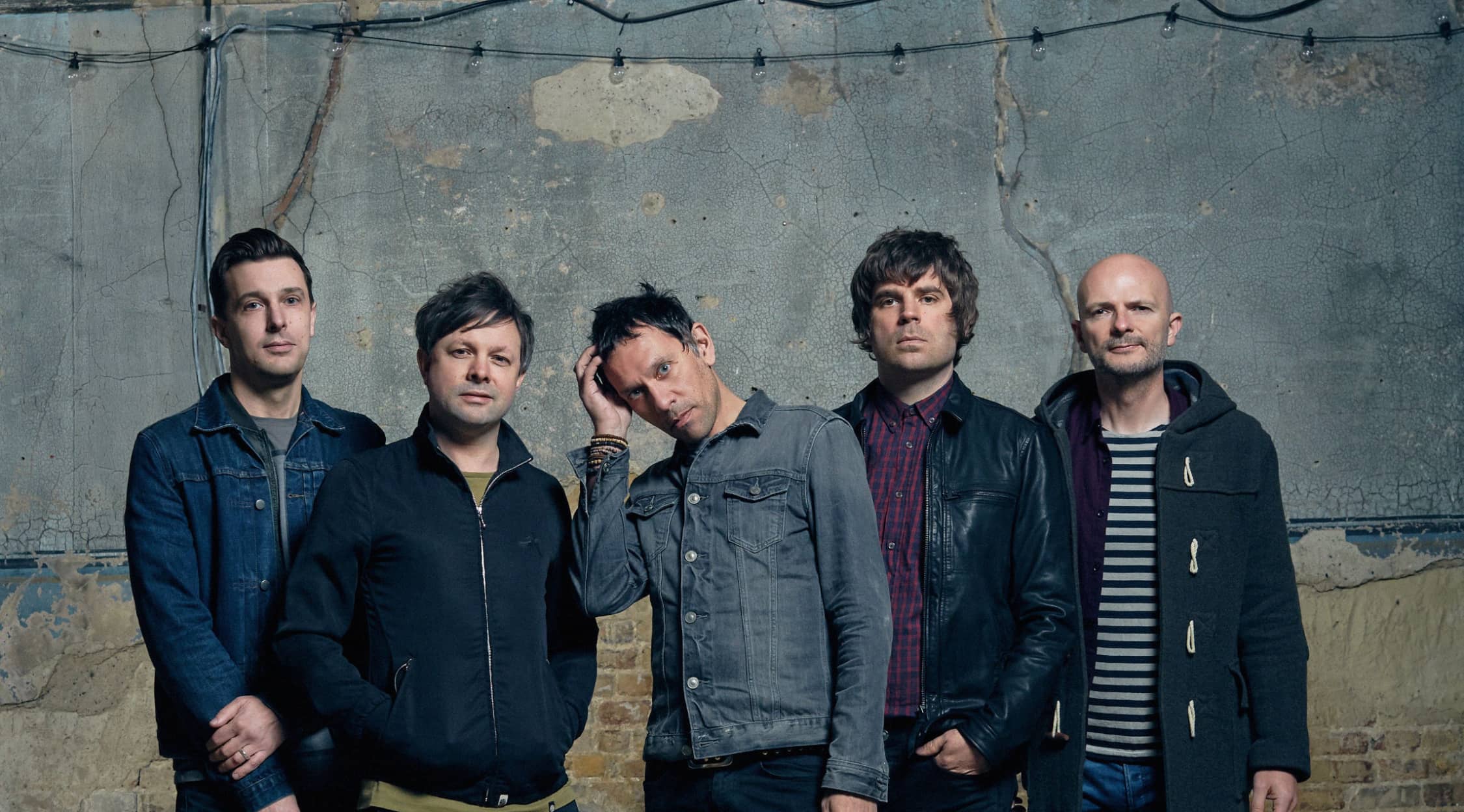 Shed Seven Tickets
Shed Seven: Britpop legends announce massive UK tour to support first new record for 16 years
Much-loved Britpop outfit Shed Seven helped define the sound of the 1990s with a string of cult tracks that saw the group stack up fifteen top 40 singles, four top 20 albums and play a host of huge tours.
Often voted one of the most underrated bands of the decade, the York rock outfit enjoy an enduring legacy and continue to shine as a live band. Shed Seven reformed to release their first album for 16 years: 2017's Instant Pleasures, and the five piece will tour the UK to promote the record – as well as showcase the best of their back catalogue – in November and December 2017, with a massive 27 shows taking place up and down the country.
Relive the glory days of British music when you purchase Shed Seven tickets at StubHub UK today.
Shed Seven: enduring influence of a defining 1990s group
Legendary York rock group Shed Seven formed in 1990 and became one of the most celebrated bands of the decade; offering a sizzling post-Smiths sound characterised by heavy guitar arpeggios and frontman Rick Witter's wailing vocal power. Their kitchen-sink rock 'n' roll anthems and quintessentially English lyrical wit stood out in a sea of US influenced bubble pop and they were soon voted one of the top live acts at London's Inner City Festival.
The UK music press became infatuated with the band: the now defunct publication Melody Maker featured the group on their cover and NME likened their epic debut single "Mark" to Smiths opus "Barbarism Begins at Home".
After scoring gold sales of their 1994 debut album Change Giver, the band had a string of chart hits, including memorable songs "Chasing Rainbows" and "Going for Gold". Their subsequent albums A Maximum High in 1996 and Let It Ride in 1998 cemented the band as one of the greatest acts of the decade, but fraught relationships with record label bosses led to their untimely split in 2003.
The band bowed out with an emotional farewell tour, leaving loyal 'Shed Head' fans distraught. They continue to perform their quality music catalogue periodically and announced in February 2017 that they would be releasing their first studio album Instant Pleasures (which dropped in November 2017) in 16 years before touring throughout November and December 2017 in support of the record. Grab your Shed Seven tickets now at StubHub UK.
Similar artists to Shed Seven
Once you've grabbed Shed Seven tickets, take a look at some of the other artists listed at StubHub UK. Kasabian tickets for their 2017 UK tour are on sale now, while Jake Bugg has announced a huge UK acoustic tour for next year with gigs in London, Glasgow, Manchester and more.
Back to Top
Epic events and incredible deals straight to your inbox.