Looking for PSY outside the UK?
Check out one of our international sites.
Take me there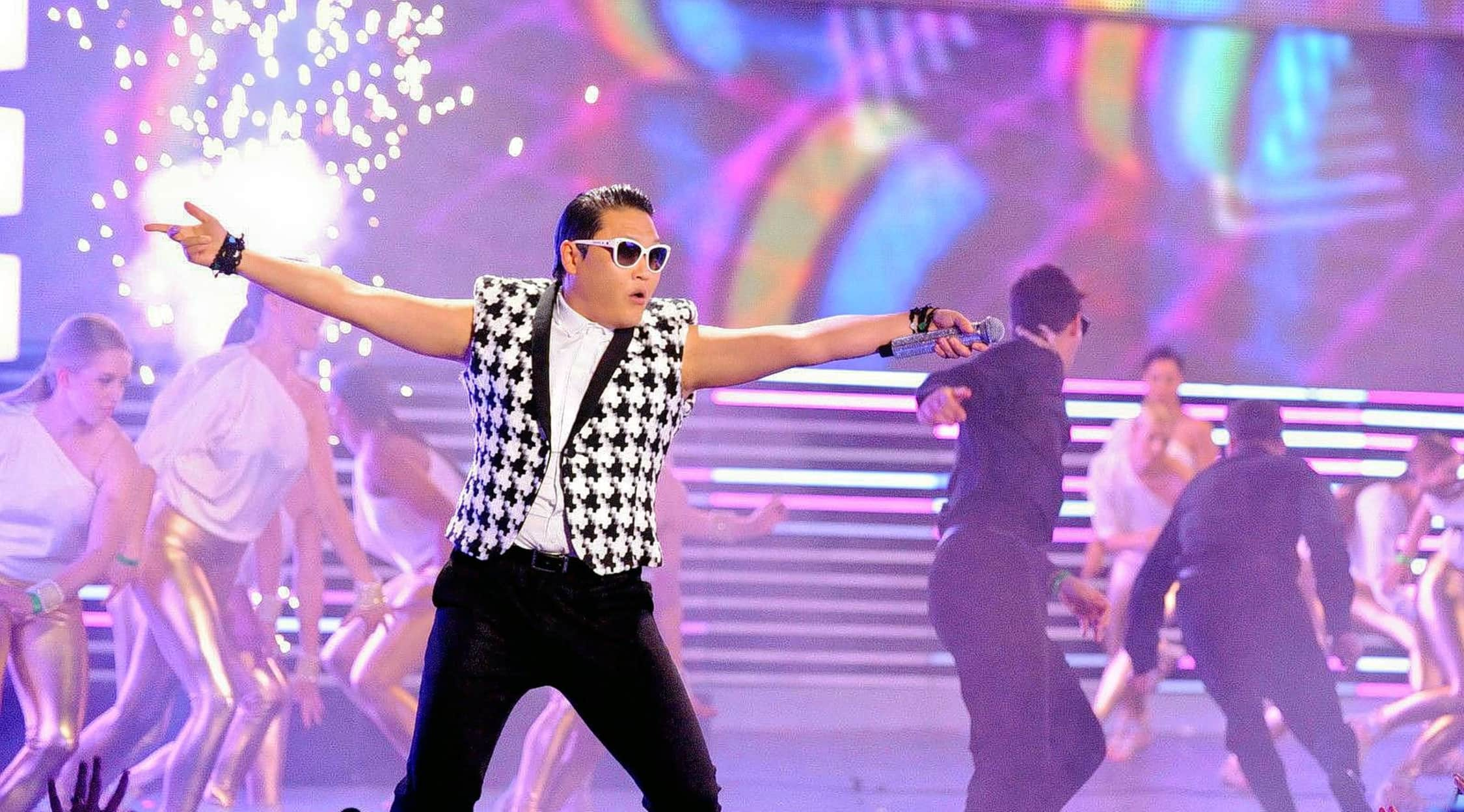 Alamy
PSY Tickets
PSY - doing it Gangnam Style
The K-Pop scene's true breakout star, larger than life singer PSY, conquered the globe in the mid-2010s with his utterly infectious record-breaking party anthem, "Gangnam Style." Catch the Korean superstar in all his glory by booking your PSY tickets on StubHub today.
Wacky dance moves, flamboyant style, insanely catchy K-Pop
Born in Seoul in 1977, Park Jae-sang studied at Boston University and the Berklee College of Music before adopting his more familiar moniker of PSY and releasing his 2001 debut album, "PSY from the PSYcho World." Its provocative nature became an instant hit with teens and was followed up by "Ssa2," "3 Mi" and "Ssajib," numerous honours at the SBS and Seoul Music Awards and regular appearances on TV shows "X-Man" and "Golden Fishery." After signing to YG Entertainment, PSY released "PSYFive" and served as a judge on talent show "Superstar K4." But it was the lead single from 2012's "Psy 6 (Six Rules), Pt. 1" that launched him to international fame. Showcasing his signature wacky dance moves, flamboyant style and insanely catchy K-Pop sound, "Gangnam Style" became an instant viral hit, achieving over two billion YouTube views, as well as topping the charts in 30 different countries. PSY capitalised on the pop culture phenomenon with follow-up single "Gentleman," a collaboration with Snoop Dogg, and a seventh LP featuring guest appearances from will.i.am, Jeon In-kwon and 2NE1's CL. You can both buy and sell PSY tickets on StubHub.
A Freddie Mercury-inspired showman
PSY first became inspired to pursue a music career after watching a recording of Queen performing at Wembley Stadium in his mid-teens. Since breaking into the mainstream, he's had plenty of chances to display his Freddie Mercury-esque showmanship in front of similarly big crowds, appearing at the likes of the 2013 South Korea presidential inauguration ceremony, the Coppa Italia final and a YG Family Concert in Osaka that attracted 80,000 fans. Fans may come for his signature song, but the K-Pop sensation soon proves that there's more to his talents, with an array of intriguing cover versions (The Carnival's "Goose Dream," DJ DOC's "I'm a Guy Like This"), hits past and present, and hilarious impersonations of female artists from both the Korean (Park Ji-yoon, Lee Hyori) and Western (Lady Gaga, Beyonce) music worlds. If you haven't yet caught the highly charismatic, unpredictable and always captivating star in his element, then check out the range of PSY tickets available on StubHub. One thing's for sure; you will remain thoroughly entertained throughout.
Back to Top
Epic events and incredible deals straight to your inbox.