Looking for Paul Anka outside the UK?
Check out one of our international sites.
Take me there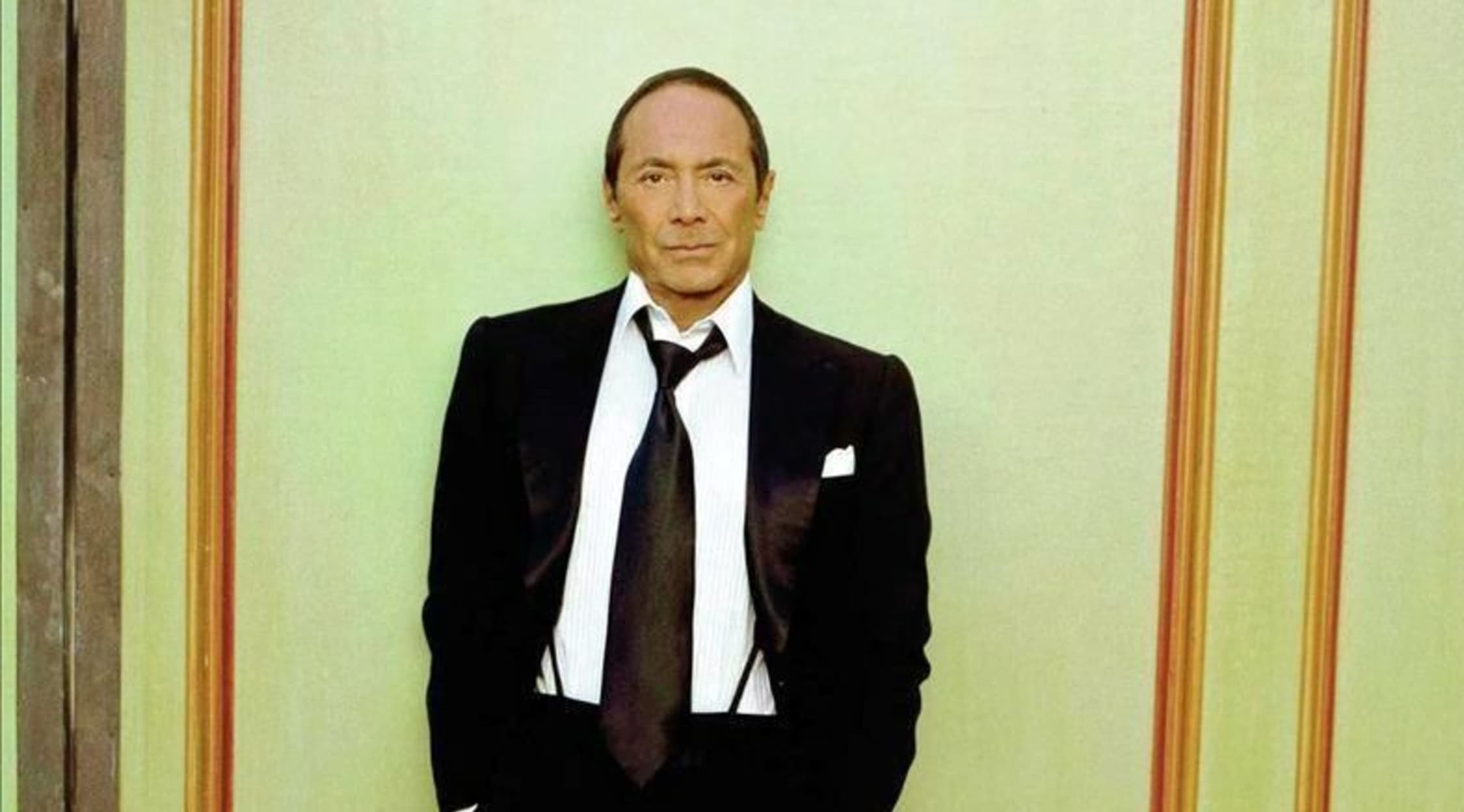 Rovi
Paul Anka Tickets
Paul Anka Tickets
One of the first teen idols to hit the American scene of TV and radio audiences in the '50s, Paul Anka is truly a man of many talents. From his first hit single "Diana," Anka has never looked back. He has hosted variety shows on TV, starred in films, released hit singles and played in many Vegas shows. When his type of music began to fall into disfavor in the era of rock and roll, he bought back the rights to his music from the record labels and began a career as a songwriter for the likes of Tom Jones and Frank Sinatra. Anka wrote the theme song for The Tonight Show hosted by Johnny Carson, which is estimated to have been played some 1.4 million times. In some years, Anka earned $800,000 to $900,000 annually in royalties from that one song. Anka later released A Body of Work, Walk a Fine Line and Rock Swings.
He Did It "My Way"
Paul Anka was born in 1941 in Ottawa, Canada. When he was only 16, he convinced his father to let him go to New York City to make it as a singer. He garnered a meeting with Don Costa, an executive at ABC/Paramount. After hearing Anka play the piano and sing, Costa had Anka's father come in and sign a contract for his son. Anka's first release was "Diana," which sold more than 20 million copies. Anka enjoyed many years of success as a performer. When his popularity temporarily waned, he immediately went to work as a songwriter, resulting in a highly prolific and profitable career. He penned "My Way" for Frank Sinatra, which became Sinatra's signature theme song, and he wrote "She's a Lady" for Tom Jones, the biggest hit of Jones' career.
Where can I buy Paul Anka tickets?
There's nothing easier than purchasing Paul Anka tickets through StubHub, the largest ticket marketplace in the world. You're assured of a safe and secure transaction that's backed by the FanProtect guarantee when you buy tickets online or through the mobile app.
Where is Paul Anka playing?
Anka frequently tours and has a busy performance schedule. Currently, you can catch his shows at venues like the IP Casino Resort and Spa in Biloxi, Miss., the AT&T Performing Arts Center Winspear Opera House in Dallas, the San Jose Civic Center in San Jose, Calif., the NYCB Theatre at Westbury in Westbury, N.Y., and many other sites.
How many honors has Paul Anka won?
Paul Anka has received numerous honors of recognition for his musical contributions. A street in Ottawa was named Paul Anka Drive, and Ottawa named Aug. 26 as "Paul Anka Day" to celebrate his quarter-century in show business. He has been nominated for the Juno Award many times, and he won the Juno Composer of the Year in 1975. He was inducted into the Canadian Music Hall of Fame in 1980 and into Canada's Walk of Fame in 2005.
What are some popular Paul Anka songs?
Anka has sung and written many songs over the years that remain favorites. Some of his most memorable hits are "Put Your Head on My Shoulder," "Times of Your Life," "Lonely Boy" and "You're Having My Baby."
What music has Paul Anka written for others?
Paul Anka has had a successful career as a singer, actor, performer and songwriter. He has written songs for performing artists and theme songs for TV shows and commercials. His most famous commercial jingle is "Times of Your Life" for Kodak, which he later released as his own song. He also wrote the theme song for The Tonight Show. He has written music that has been performed by Frank Sinatra, Tom Jones, Michael Jackson, Donny Osmond, Elvis Presley, Barbara Streisand, Linda Ronstadt and many others.
Which artists are similar to Paul Anka?
If you enjoy music from Paul Anka, you'll like performances by musicians such as Tony Bennett, Perry Como, Neil Sedaka, Tom Jones and Barbara Streisand.
Back to Top
Epic events and incredible deals straight to your inbox.