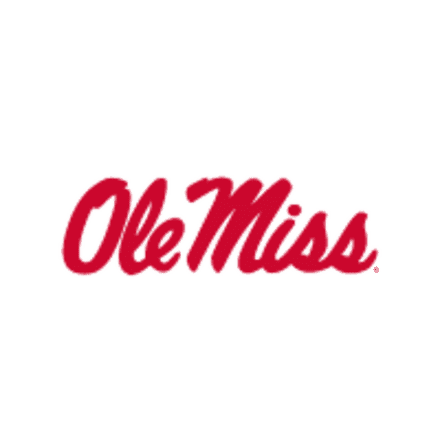 Ole Miss Rebels Football Tickets
Official Secondary Ticket Partner of the Ole Miss Rebels
Looking for Ole Miss Rebels Football outside the UK?
Check out one of our international sites.
Take me there
Ole Miss Rebels Football venues
Ole Miss Rebels Football tickets
League: NCAA Football Bowl Subdivision, Southeastern Conference, Western
Home Games: Vaught–Hemingway Stadium at Jerry Hollingsworth Field
Head Coach: Matt Luke
Conference Titles: 6
All-Time Greats: Archie Manning, Patrick Willis, Eli Manning, Charlie Conerly, Deuce McAllister
Rivals: Mississippi State, LSU, Arkansas, Alabama, Vanderbilt
Ole Miss Rebels Football Tickets
When you attend an Ole Miss Rebels Football game, you can expect to be surrounded by Southern tradition as well as the traditions that the University of Mississippi and team observe. The Rebels were the first official college football team in this state. They played their first game in 1893. The team did not play in 1897 due to an epidemic of yellow fever that swept the area or in 1943 due to World War II. Ole Miss has produced 12 All-Americans and earned six conference titles. With an overall winning record of 671–524–35, they also possess a winning 24–13 bowl record. The organization boasts 12 College Football Hall of Fame inductees, Patrick Willis being the most recent as he was inducted with the 2019 Class. There is also no shortage of rivals for the Rebels, including the Mississippi State Bulldogs, who end the season against them with the Egg Bowl; the LSU Tigers, who play the Magnolia Bowl against them; and the Arkansas Razorbacks. StubHub is your source for Ole Miss Rebels football tickets.
Where does the Ole Miss Rebels football team play?
The home where Ole Miss Rebels football games are played is Vaught–Hemingway Stadium in Jerry Hollingsworth Field. The stadium is owned by the University of Mississippi and is situated in Oxford, Mississippi. Built in 1915, the venue has a capacity of 64,038 thanks to several expansions and renovations over the years. The game against Alabama set a record for attendance, reaching 66,176 on September 17, 2016. It is the largest stadium in Mississippi.
Who is the Ole Miss Rebels head coach?
The head coach for the Ole Miss Rebels football team is Matt Luke. He currently holds a team record of 11-13 since November 26, 2017, when he was officially named to the position. Previously, he was the Interim Head Coach in 2017 and the Co-offensive Coordinator from 2012 to 2016. Luke also played for Ole Miss from 1995–1998 as the team's center.
Who are some notable players from Ole Miss Rebels football?
Archie Manning, Patrick Willis and Eli Manning are counted among Ole Miss Rebels football's most notable players. Archie Manning was a quarterback, and his name is synonymous with Ole Miss. He won the Walter Camp Trophy, was the second-overall pick in the 1971 NFL Draft and in 1989, was inducted into the College Football Hall of Fame.
How is the tailgating scene at Ole Miss Rebels football games?
Tailgating is allowed before Ole Miss Rebels football games. Tailgaters are pointed toward The Grove, a 10-acre area of land situated in the middle of the University of Mississippi. Surrounded by oaks, elk and magnolia trees, Sporting News described it as " "the Holy Grail of tailgating sites." " A lot of tradition is still observed by alumni, students and fans of the Ole Miss Rebels as they tend to show up in their Sunday best. Tents are professionally set up, and they are supplied with professional kitchenware supplies as well as traditional and tasty Southern food.
What are the top games this year for the Ole Miss Rebels?
The Ole Miss Rebels football team's top rivals include Mississippi State, LSU and Arkansas, so those games are always well-anticipated. In 2019, the Rebels will also play against Memphis, Texas A&M and Auburn. The team ended the 2018 season with a record of 5-7. Rebel football games are well-attended. The draw is the level of competition as well as the electric environment.
Back to Top
Epic events and incredible deals straight to your inbox.