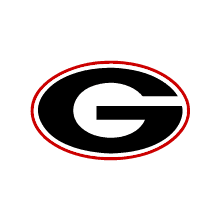 Georgia Bulldogs Football
Georgia Bulldogs Football Tickets
Official Fan to Fan Ticket Marketplace of the Georgia Bulldogs
Looking for Georgia Bulldogs Football outside the UK?
Check out one of our international sites.
Take me there
Georgia Bulldogs Football venues
Georgia Bulldogs Football tickets - UGA Bulldogs Football tickets
Team: Georgia Bulldogs
League: NCAA — Football Bowl Subdivision (FBS) and Southeastern Conference (SEC)
Home Games: Sanford Stadium
Coach: Kirby Smart
Notable Former Players: Frank Sinkwich, Herschel Walker, Matt Stinchcomb, Champ Bailey, Roquan Smith
Rivals: Auburn, Florida, Georgia Tech
Georgia Bulldogs Football Tickets
Based out of the University of Georgia in picturesque Athens, Ga., the Bulldogs have a long and storied history in the annals of college football. Two Heisman Trophy winners (Herschel Walker and Frank Sinkwich) rose to prominence as Bulldogs during their respective years at the university. Other notable alumni include David Pollack, who went on to play for the Cincinnati Bengals prior to his career-ending injury; and Matt Stinchcomb, who has played for the Oakland Raiders and the Tampa Bay Buccaneers. The team, which dates as far back as 1892, claimed no fewer than six national championships between the years of 1920 and 1980. Sanford Stadium, home of the Bulldogs, has an overall capacity of more than 95,000, making for an electrifying and pulse-pounding game experience. Grab your Georgia Bulldogs football tickets at StubHub and join the fans in shouting, " "Eat 'em, Bulldogs!" "
Who is the head coach for the Georgia Bulldogs?
The current head coach for the Georgia Bulldogs is Kirby Smith, who took over from Mark Richt for the 2016 season.
What does the Georgia Bulldogs schedule look like?
The Georgia Bulldogs begin their season facing opponents from Vanderbilt University on August 31, 2019. The regular season plays out until November 30, with a season capper against their neighbors at Georgia Tech. Further details about scheduling and game start times can be found at StubHub.
How big is Sanford Stadium?
Sanford Stadium, home of the Georgia Bulldogs since 1911, is huge by any standards, capable of hosting more than 95,000 spectators. Though it began as a smaller 30,000 seat venue, upgrades over the years — including one in 2018 that boosted the capacity by an additional 3,000 seats — have helped to keep pace with the team's growing popularity.
What is a Georgia Bulldogs football game like?
The Georgia Bulldogs are one of the top names in collegiate sports, and as such, enthusiasm runs high during their matchups. Expect huge crowds that include college students from the University of Georgia and surrounding campuses, as well as locals who are eager to watch this historic team pull a W.
How is the tailgating scene at Georgia Bulldogs Football games?
In 2018, Sanford Stadium implemented a tailgate club similar to the ones already in place at stadiums in West Virginia, Auburn, and Alabama. Fans who would like to participate in this tradition can reserve a spot — either for a single game or the entire season — by visiting the UGA Tailgate Club Website. The area opens as early as 7 a.m. on game days, no matter when the scheduled start time is, and you'll be able to check your personal items in the hour before kickoff to prevent them from being stolen while you enjoy the game. Note that no open flames are allowed, so leave the grill at home. Finally, while no alcohol is sold in the tailgate area, fans are welcome to bring their own supply.
Does the Georgia Bulldogs football team have any historical rivalries?
The Georgia Bulldogs and the Auburn Tigers claim one of the longest-running rivalries the Deep South has ever seen, with key matchups dating as far back as 1892 — the year of the team's inception. Their 2018 season was a heated one, with the Bulldogs claiming 59 victories and the Tigers 56. The Florida Gators are another noted rival, given that Florida and Georgia have a long history of good-natured feuding between the two states. Finally, spectators can also expect games against the Georgia Tech Yellow Jackets — a keystone of the college football scene — to be particularly fraught with tension.
Back to Top
Epic events and incredible deals straight to your inbox.