Looking for

Ninja Sex Party

outside the UK?




Check out one of our international sites.

Take me there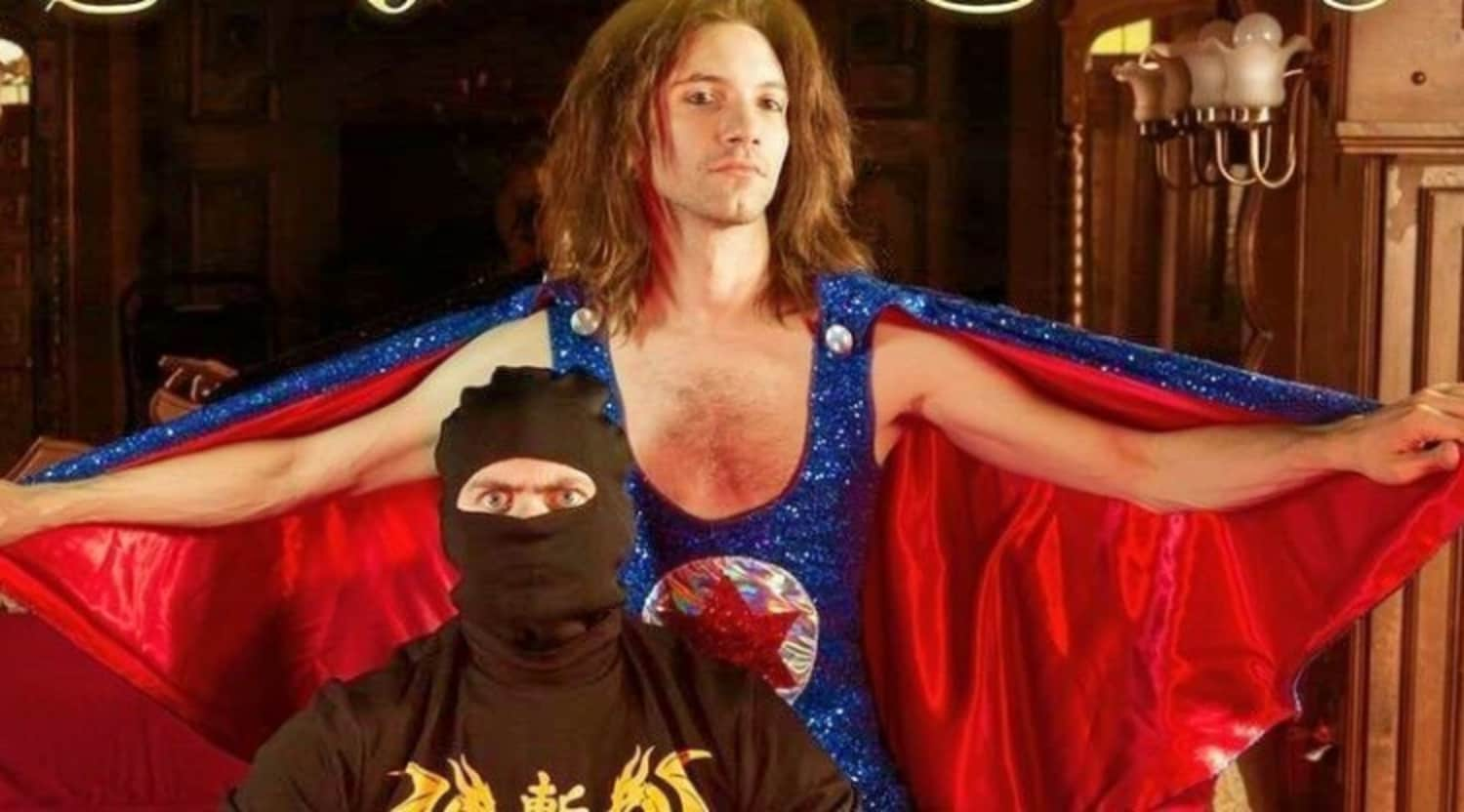 Rovi
Tickets & Tour Information For Ninja Sex Party
Combine comedy and live music with Ninja Sex Party
Since forming in 2009 in New York City, comedy duo and musicians Dan Avidan and Brian Wecht have been performing their silly, hilariously synth-pop-meets-pop-rock songs to adoring audiences around the world under the guise of Ninja Sex Party. The concept band has definitely gained much more attention than they ever intended – what started as a totally fun project that wasn't to be taken seriously has seen both Dan and Brian enjoy real-life fame, similar to the bands they like to mock through their cheesy songs and rather ridiculous lyrics. With Dan Avidan on vocals and Brian Wecht on keyboard, the pair have not only released more than five studio albums, but have taken their over-the-top characters to the next level with Ninja Brian even hosting his very own comedy show: Ninja Brian's All-Star Variety Luau Spectacular. If you're looking to buy or sell Ninja Sex Party tickets, StubHub is your answer. Book your Ninja Sex Party tickets online now and enjoy a rather silly but incredibly entertaining live music show.
Bringing a light-hearted element to the industry
Often covering X-rated topics such as sex, love, seduction and general fantasy, the musical comedians have both adopted alter egos on stage, performing in character and bringing some rather exuberant and oddly designed costumes to the mix too. The idea behind their characters and costumes came from the tale of a leotard-wearing Jewish superhero who is best friends with a ninja; together they try to attract women while singing absurd songs about sex! Fans of comedy music act Flight of the Conchords and Planet Booty will enjoy the similarly silly vibes when watching Ninja Sex Party, as in previous interviews the pair have referred to being influenced by both comedy bands.
The Tupperware Remix spin-off
As popularity for the comic style of music has grown, the band has also expanded. The duo often calls on the musical talents of additional band Twrp Tupperware Remix Party, who have often joined Ninja Sex Party on tour. The duo also makes up two-thirds of band Starbomb, another comedy concept act formed with fellow friend and singer Arin Hanson. Whether you're a fan of funny, light-hearted musical acts or just want to experience something completely different from a live band, book Ninja Sex Party tickets with StubHub today. Watching these characters on stage is truly something to behold and we guarantee you will not be disappointed!
Back to Top
Epic events and incredible deals straight to your inbox.