Looking for Monty Python outside the UK?
Check out one of our international sites.
Take me there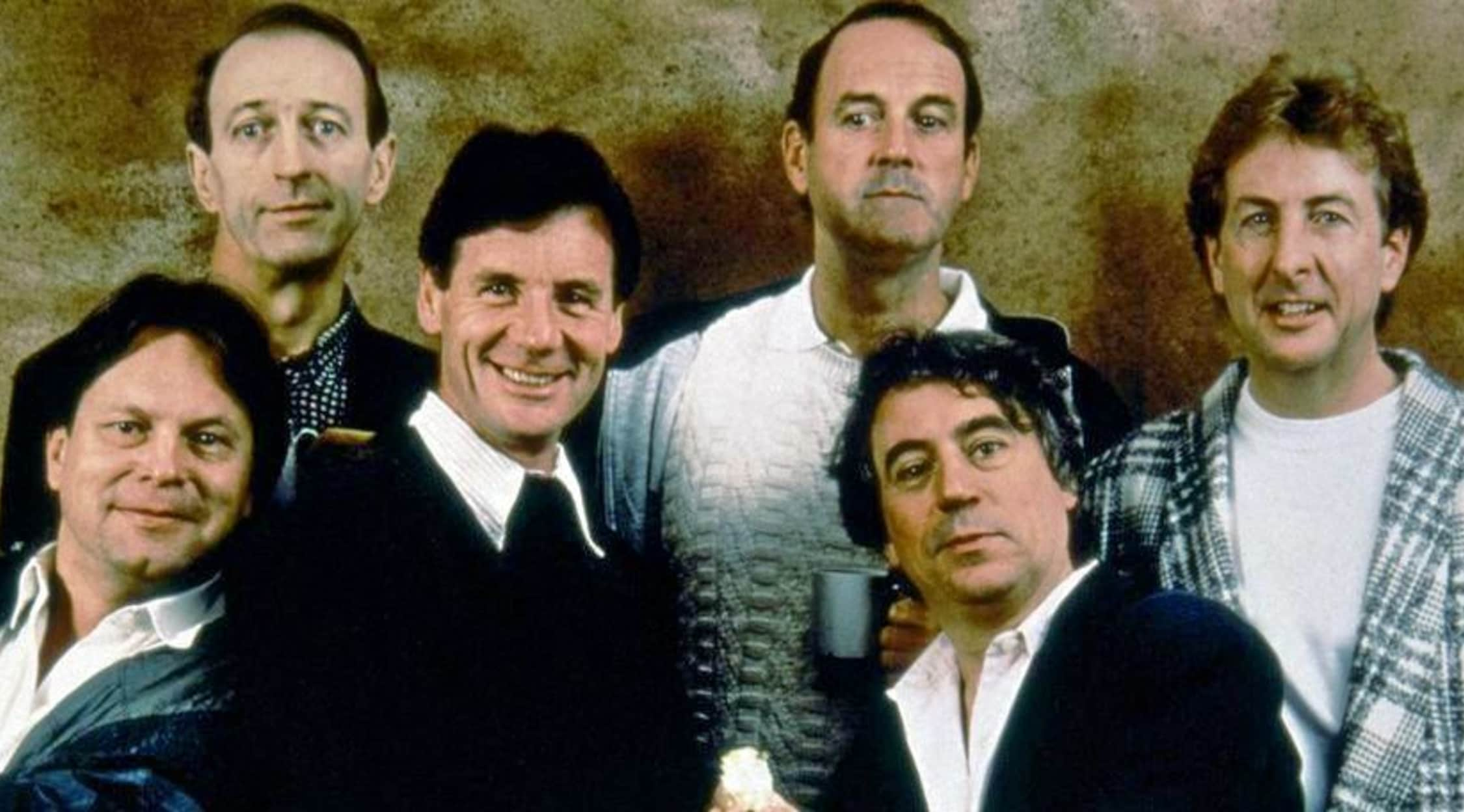 Rovi
Monty Python Tickets - Monty Python Tour
Monty Python Live - Kings of Comedy Make a Dramatic Return to the Stage
Famous for their profound influence of British culture and comedy, this terrific troupe of trailblazers have caused a riot with the announcement of their surprise reunion tour. Eccentric entertainers Michael Palin, Eric Idle, John Cleese, Terry Gilliam and Terry Jones will team up for the first time in three decades for this exciting new project, which will see them come together for a series of sensational performances at the 02 Arena in 2014.
If you want to see all the classic comedy sketches of Flying Circus resurrected with modern Pythonesque twists, grab Monty Python Reunion tickets at StubHub UK and secure your place at this once-in-a-lifetime show.
More About Monty Python Live - Absurd, Surreal, Innuendo-Laden Laughs
When this band of eccentrics first appeared on British TV screens in their fantastic Flying Circus show in the late 1960s, little did they know they were on the road to becoming the biggest comedy phenomenon on the planet. The six Pythons made a supreme impact on British culture with their unbridled surrealist humour, releasing boundary-pushing films like Life of Brian and the Holy Grail, which demonstrated quick wit-fire wit and a wonderfully warped sense of humour that no other comedy group has since been able to match.
Their clever high-concept comedy moments are ingrained in British history but their distinctly simple sketches are the ones that have maintained everlasting appeal. The hysterical 'Dead Parrot' sketch often tops polls as the greatest comedy moment of all time, while the silent slapstick of the 'Fish-Slapping Dance' and genius bendy-legged physical comedy of 'Ministry of Silly Walks' retains timeless popularity.
Fans from across the generations are clamouring to see the absurd kings of comedy reunite (minus the late, great Graham Chapman) for special live shows at the O2 Arena in London in 2014, which are set to include sensational renditions of hysterical hits like 'Always Look on the Bright Side of Life'. Director Eric Idle said the show will be a composition of 'comedy, pathos, music and a tiny piece of ancient sex'. Who could resist? Witness the fantastic five relive the good old days when you grab Monty Python Reunion tickets at StubHub UK.
Similar Live Comedy
Want to witness more legendary live comedy after purchasing Monty Python Reunion tickets? Browse listings for Stand Up Against FGM or Jimmy Carr at StubHub UK, where you can make purchases safely with our FanProtect Guarantee.
Back to Top
Epic events and incredible deals straight to your inbox.