Looking for Mon Laferte outside the UK?
Check out one of our international sites.
Take me there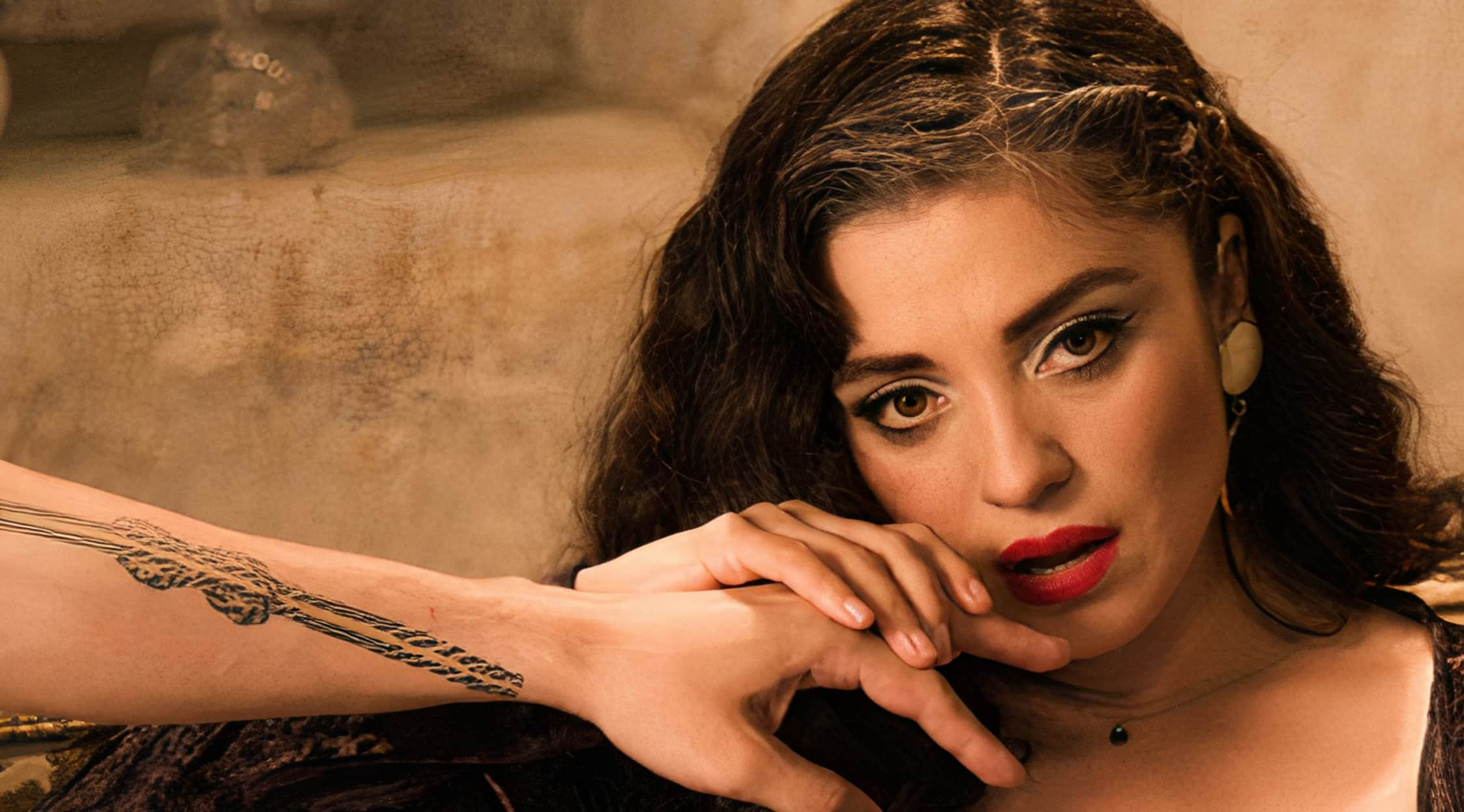 Mon Laferte Tickets
Experience Chilean legend Mon Laferte
Mon Laferte is a formidable artist: an unstoppable whirlwind of energy and talent, she has overcome cancer and, through passion and determination, established herself as the most well-known Chilean singer in the world today. Her eclectic mixture of genres is probably best described as 'alternative Latin': blues, rock, indie-pop and bolero combined. Experience the full force of her creativity when you buy or sell Mon Laferte tickets on StubHub.
An eclectic blend of genres with universal appeal
Born and raised in Chile, Mon Laferte began performing as a singer and guitar player when she was just a teenager. Influenced by a myriad of genres, from rock to pop to electronic to bolero, she has created a unique sound that is impossible to label but thoroughly defined by her powerful voice and inimitable style. A star in Chile since the release of her first album, 'La chica de Rojo', in 2003, it was the fourth Mon Laferte album, 2015's 'Mon Laferte Vol. 1', that saw her receive global attention and awards from the likes of MTV and the Latin Grammies. Combining elements of traditional Latin music (think Andean flute and Peruvian cumbia) with punk bass lines and rockabilly guitars, she's the very definition of 'Latin cool' and an influential figure in establishing Chile's creative reputation on the international music scene. And since the runaway success of that 2015 album, Mon Laferte has been pretty much unstoppable, headlining tours across South America, the USA and now Europe. You'll be blown away by her formidable charisma and energetic passion for music with tickets to Mon Laferte: one of the most exciting experiences of your musical year.
Creative passion at a Mon Laferte concert
Based in Mexico City since 2007, Mon Laferte had to fight hard to get her music recognized beyond the Latin world - and also to overcome thyroid cancer, with which she was diagnosed in 2009. Having conquered the disease to sing another day, she's put boundless energy and enthusiasm into creating music that bows to no one, combining all the influences she loves and drawing inspiration from across the world. A Mon Laferte concert is a celebration - not just of music but of life - and it's impossible to not fall in love with her eclectic range of rock chick anthems and tormented love ballads. She has collaborated with other Latin stars, such as Colombia's Juanes, Manuel Garcia and Enrique Bunbury, and as a solo artist has sold over 800,000 digital records: a new Chilean record. A truly global superstar, you can now see this natural performer treat you to an incredible live show - use StubHub to buy or sell your tickets to Mon Laferte today.
Back to Top
Epic events and incredible deals straight to your inbox.