Looking for Machine Head outside the UK?
Check out one of our international sites.
Take me there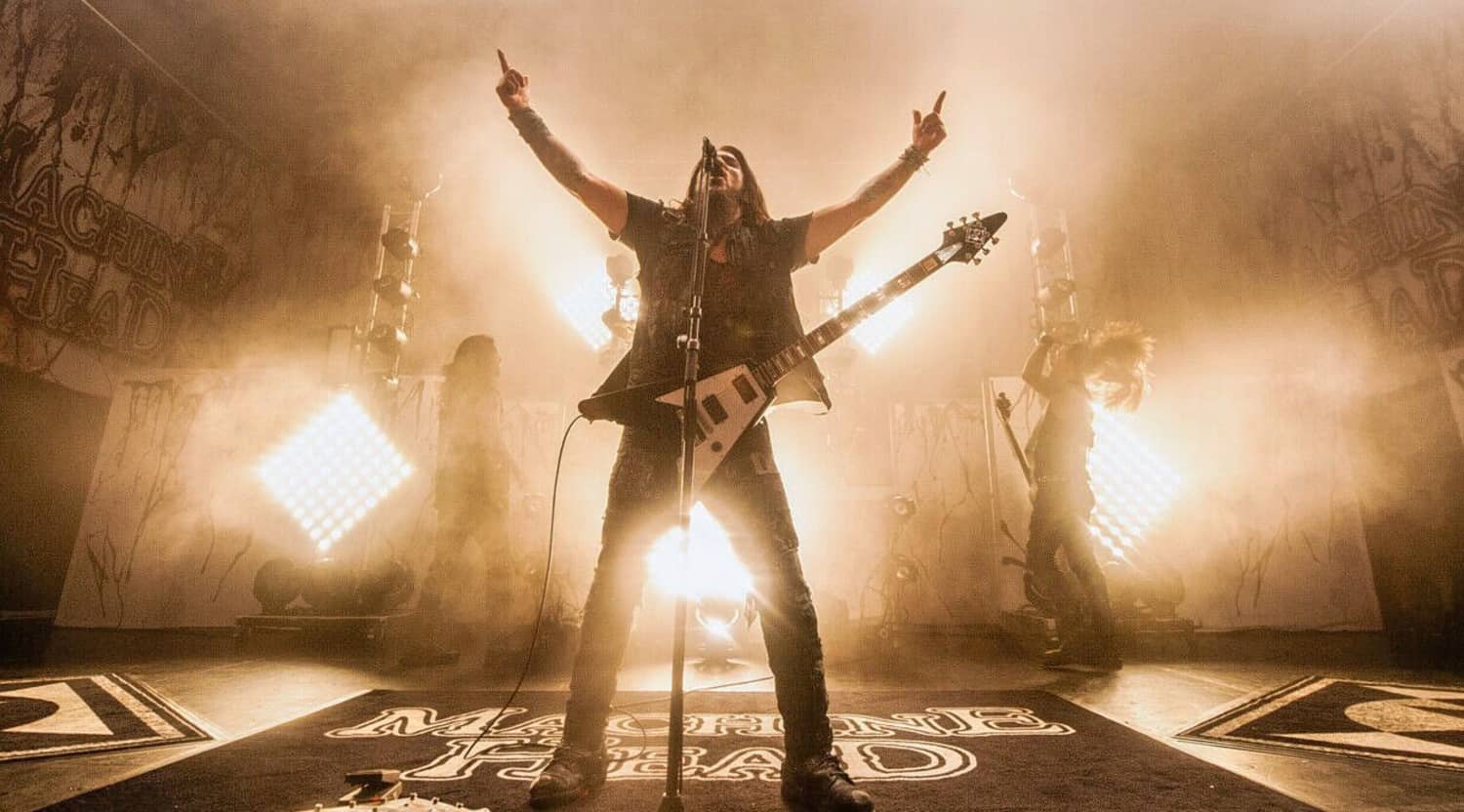 Zuma
Machine Head Tickets
Machine Head - Mighty Metal Act Return for An Evening With... Tour in 2016
One of the most legendary heavy metal outfits of all time, this boundary-pushing West Coast quartet dominated the scene in the '90s and '00s with their blizzard of blistering hits and frenzied live shows. Tracks like 'Old' and 'Real Eyes, Realise, Real Lies' took thrash metal to a whole new level, and the band are celebrated for paving the way for a whole generation of modern metalcore bands including Trivium, Killswitch Engage and Disturbed.
As relevant today as ever before, the band are set to light up UK arenas with a very special set of live dates in 2016. The metal titans will drop the support acts and perform for a solid two hours for every show on their An Evening With... Tour in 2016 - something no fan would want to miss. You can pick up Machine Head tickets now on StubHub UK.
Machine Head Biography - Post-Thrash Trailblazers
Born in San Francisco's Bay Area in the '80s, the original members of this award winning alternative act grew up in the epicentre of the thrash metal scene. Rob Flynn, Adam Duce and Logan Mader spent the best part of their teens emulating their local heroes Metallica and Exodus at backyard parties, before deciding to form a band of their own. Machine Head was born in 1991 but by then the golden era of thrash metal was over. The group began jamming in a local warehouse with various punk acts, and this is where they founded the subgenre we now know as groove metal by taking the intensity of thrash metal and playing it at mid-tempo.
Their fresh interpretation of the thrash sound promoted an offer from Roadrunner Records, and the band released their seminal debut album Burn My Eyes in 1994. The record quickly became the Roadrunner's bestselling record and one of the greatest metal releases of all time, and the band would continue their relationship with the label for over ten years.
Machine Head garnered a colossal European fan base after opening for Slayer on their UK tour, pushing their later albums The More Things Change (1997) and The Burning Red (1999) into the UK Top 20. Blending progressive metal with electrifying speed, the band continued to release a slew of groundbreaking albums, including The Blackening (2007), which earned them a Grammy Award nomination.
Back on the scene with fresh purpose in 2016, this iconic metal act are set to treat their UK fans to some exciting live performances. If you want to hear gems from their back catalogue as well as material from their latest release Bloodstone and Diamonds (2014) now's the perfect time to grab Machine Head tickets on StubHub UK.
Similar Artists on Tour
After buying Machine Head tickets on StubHub UK, check out the latest listings for other such metal bands like Marilyn Manson or Black Veil Brides.
Back to Top
Epic events and incredible deals straight to your inbox.