Looking for Los Lobos outside the UK?
Check out one of our international sites.
Take me there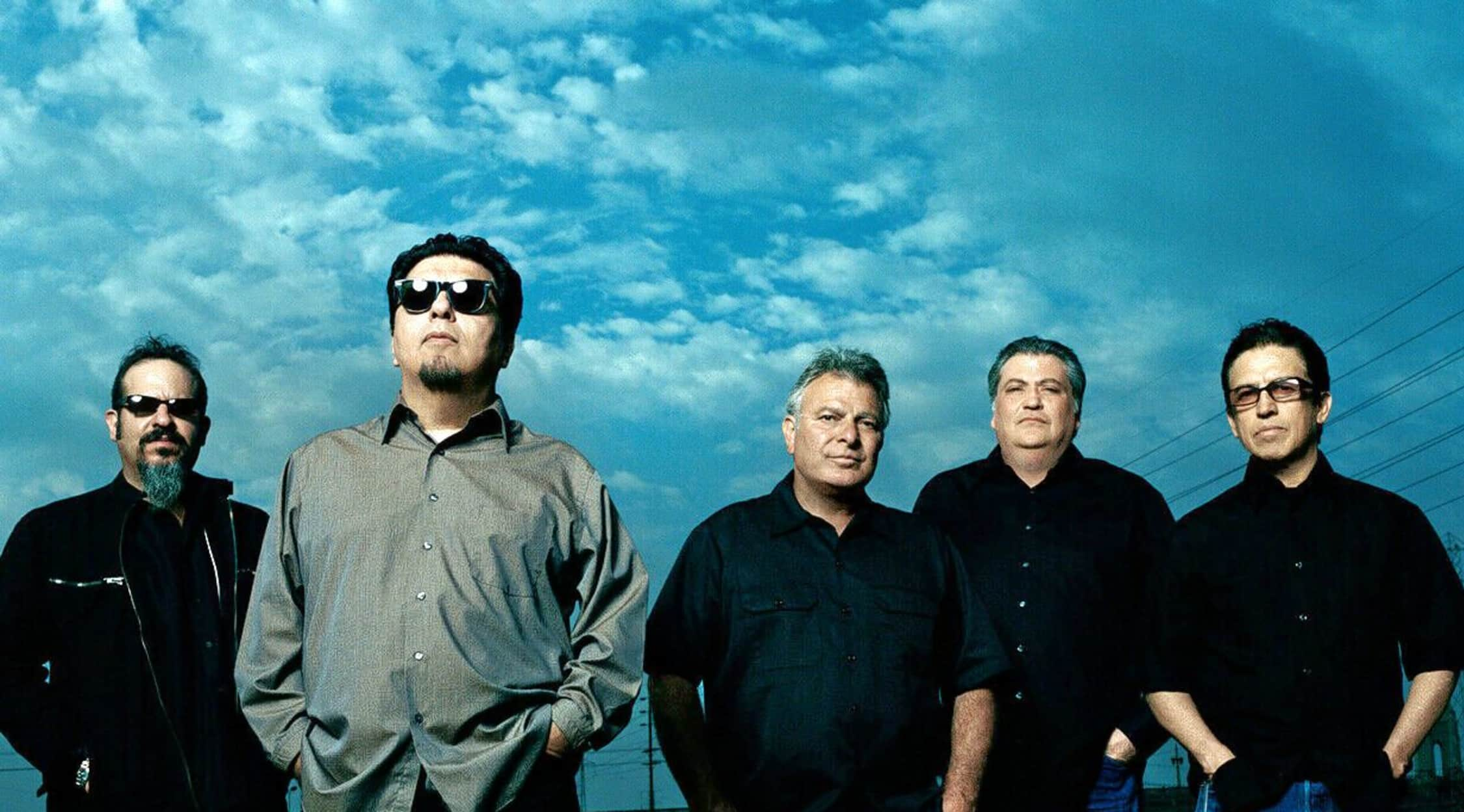 Rovi
Los Lobos Tickets
Los Lobos Tickets
With a storied history as one of the most revered Chicano Rock bands in the world, Los Lobos continue to go strong after more than four decades of performing. Best known for their iconic cover of "La Bamba," written by Ritchie Valens, Los Lobos have created an enormous catalogue of original material and traditional hits that they continue to perform with aplomb.
Schedule
Los Lobos tickets are available for numerous upcoming shows. They will be embarking on a summer-long U.S. tour with stops at notable venues such as The Beacon Theatre in New York City, the Santa Maria Fairpark in Santa Maria, California, the Levitt Pavilion in Los Angeles, and regional dates in cities including Plymouth, New Hampshire; Santa Fe, New Mexico; Evanston, Illinois; Arvada, Colorado; and Billings, Montana.
Trivia
Los Lobos have made guest appearances on many albums, including Paul Simon's "Graceland," where they perform on "All Around the World or the Myth of Fingerprints." Their music has also been used notably in film and television, including in an episode of HBO's "The Sopranos," and as part of the soundtrack of the 2006 comedy "Nacho Libre." Their cover of Bob Dylan's "Billy 1" was featured in the Bob Dylan biopic "I'm Not There," directed by Todd Haynes.
Band/Singer
Los Lobos formed in 1973 when David Hidalgo and Louie Perez were attending high school together in East Los Angeles. Incredibly, the band's key members have stayed steady over their decades-long career together. David Hidalgo continues to act as the group's frontman on guitar, though he also plays auxiliary instruments including fiddle and accordion. Louie Perez plays guitar and drums, Cesar Rosas plays guitar and the traditional Mexican instrument Bajo Sexto, Conrad Lozano plays bass, Steve Berlin plays keyboards, and Enrique Gonzalez plays drums and additional percussion.
Breakthrough
The band first gained notice when they opened for Public Image Ltd. in 1980, and they continued to tour and accrue a fan base over the next few years. The band's breakthrough album was the 1987 release "By the Light of the Moon," which was produced by T-Bone Burnett and received a rave review in Rolling Stone. It was recorded at the legendary Sunset Sound studio in Los Angeles. The album's release coincided with their wildly popular cover of "La Bamba," recorded for Luis Valdez's movie of the same name; these two closely timed releases brought Los Lobos to international attention.
Hit Albums
Los Lobos' notable albums include the lively "... And a Time to Dance," released by Slash Records in 1983. It was distributed internationally by the red hot British label Rough Trade, which helped increase their name recognition in Europe. Other notable studio albums include 1990's "The Neighborhood," which reached #103 on the Billboard Charts. The majority of their studio work has been produced by the legendary T-Bone Burnett.
Show Experience
Los Lobos put on an incredibly fun show. They encourage dancing and audience participation, and are as comfortable on a large festival stage as at an intimate club venue. They perform at both sit-down and standing-only venues, though fans with Los Lobos tickets make sure that dancing happens no matter where they're playing.
Back to Top
Epic events and incredible deals straight to your inbox.