Looking for Lion King Richmond outside the UK?
Check out one of our international sites.
Take me there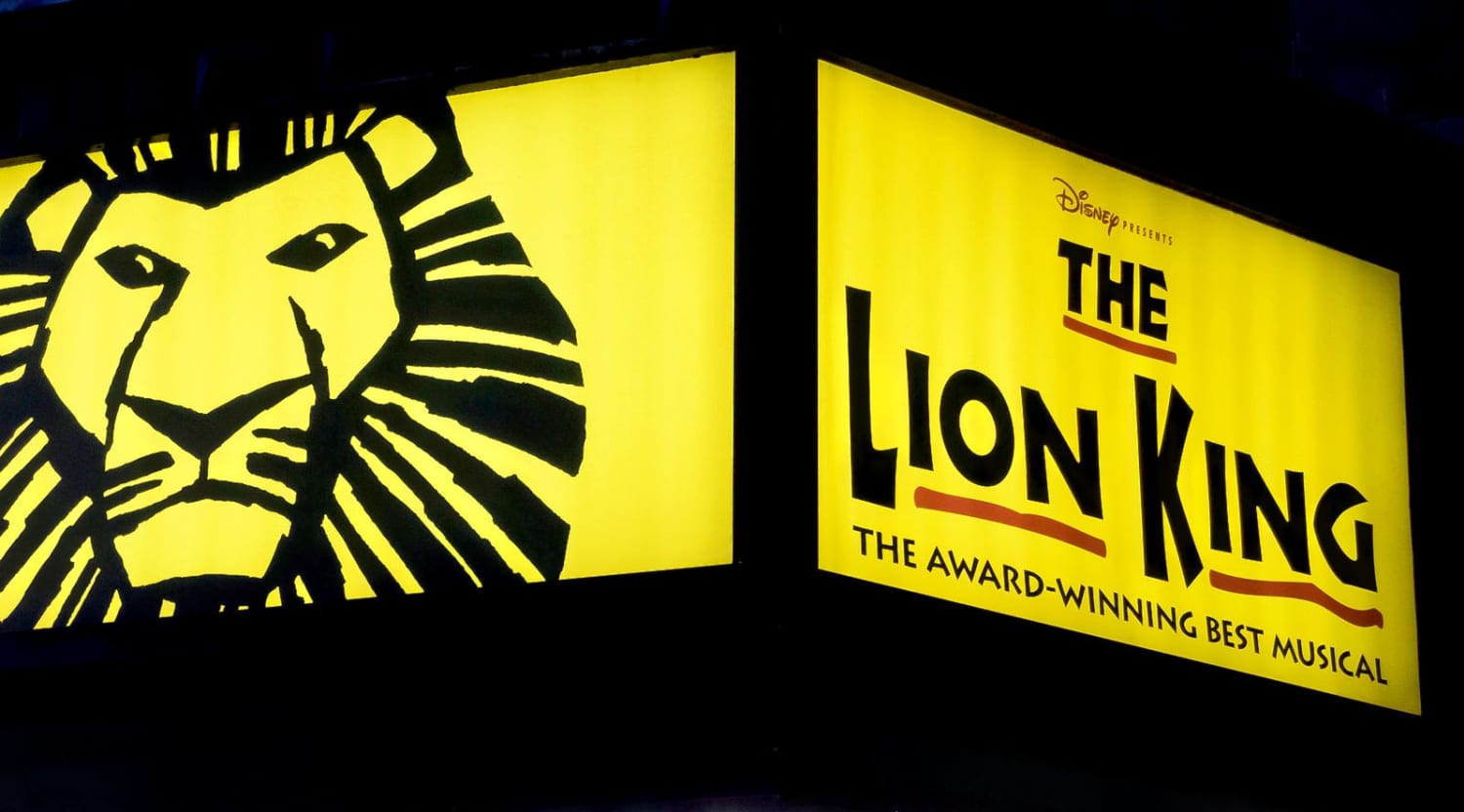 Alamy
Lion King Richmond Tickets
Lion King Richmond Plot
While you may be looking for a family-friendly show on the stage this weekend, it's worth noting that even the most popular children's productions follow the same pattern. If you're looking for an easy way to introduce your children to the magic and excitement of the theater with a show that'll inspire laughter, dread, and joy all in the course of one show, make sure that you head out to find your tickets early to see the Lion King on the stage when this hit adaptation of the original film comes to a venue near you! As the King of the Prideland, Mufasa watches over most of the savannah. Mufasa understands that there's a balance to nature, and that as the apex predator, it's his responsibility to keep their sustainable way of life going for everyone. But Mufasa's brother, Scar, is jealous of Mufasa's power. Throwing a coup that kills Mufasa and tricks Simba into thinking he was responsible for his father's death, Scar now rules over the Prideland, over-hunting and devastating the landscape through his rule. Will Simba ever learn the true fate of his father and return to claim his rightful place on the throne? Head out and get your tickets today so that you can enjoy all of the excitement in this show by getting your tickets to see The Lion King today!
Lion King Richmond Schedule
It's never easy finding a way to hold the attention of children today, especially as attention spans have gotten shorter and shorter. But why not take your kids out to celebrate the experience of being able to lose yourself in a story by taking them out to the stage this weekend? For those out there hoping to enjoy a stage show that'll be fun for the entire family like when the beloved classic The Lion King opens at the Altria Theater in beautiful Richmond, Virginia, make sure that you purchase your tickets to attend this hit show by logging on through StubHub while you still have the chance! Not everyone has the opportunity to get time off on the weekend to spend with their family, so you may as well make the most out of it by taking in a show that your kids will be sure to love. Give your kids something to talk about when they come back to school on Monday by heading out this weekend to share the experience of seeing the Lion King live on the stage while you still have the chance! Purchase your tickets today!
Lion King Richmond Cast
Join Simba, Mufasa, Scar, Zazu, Timon, Pumbaa, and more when the hit stage adaptation of The Lion King comes to a venue in your area! The latest cast of The Lion King has had a lot to live up to, but Jason Raize, John Vickery, Samuel E. Wright, Heather Headley, Tsidii Le Loka, Max Casella, Tom Alan Robbins, Geoff Hoyle, Tracy Nicole Chapman, Stanley Wayne Mathis, Kevin Cahoon, Gina Breedlove, Scott Irby-Ranniar, and Kajuana Shuford all have proven themselves throughout the many performances that this show has had. These actors were trying to live up to the debut performance by Roger Wright, Luke Youngblood, Rob Edwards, Cornell John, Paulette Ivory, Dominique Moore, Josette Bushell-Mingo, Simon Gregor, Martyn Ellis, Gregory Gudgeon, Dawn Michael, Stephanie Charles, Paul J. Medford, and Christopher Holt. Thankfully, with enough hard work and rehearsal, they've proven themselves more than capable, so if you're still looking to find an exciting show to head out and see this weekend, come prepared by getting your tickets early! Log on to StubHub to purchase yours today!
Lion King Richmond Author
Since the first group of kids had the opportunity to see Steamboat Willie in movie theaters during a matinee, the success of Disney has almost been locked in stone. Well acquainted with what kids and adults are looking for in their family-friendly entertainment, the Disney company has long been bringing some of the most creative and inventive works to television and movie theaters across the country since their inception, constantly pushing forward the notion of what it means to make kid's films. If you've long admired the ability of Disney to create hit-after-hit of successful animated films and characters, you're not going to want to miss out on your chance to experience for yourself a live stage production that incorporates many of the same characters that you can't get enough! Get your tickets to experience The Lion King when this show opens next on a stage near you! Hailed as a revolutionary turn for Disney in the history of their animated films, The Lion King was one of the last animated productions to gain such worldwide praise for it's traditional art style. It didn't take long for this film to be adapted for the stage in the form of one of musical theater's greatest productions, a show that has had continued popularity to this day thanks to the amazing work of the original cast when it came to the stage! With colorful costumes, elaborate sets, and all of your favorite songs, fans continue to stream to the theater to see The Lion King in person while they still have the chance! Take advantage of your chance to see The Lion King on the stage and share the experience with your kids by getting your tickets today while you can still find them! Whether you're intrigued by the animals in this production or the similarities to Shakespeare's Macbeth that are ever-present in the story, there's a little something for everyone in THe Lion King on the stage! Purchase your tickets while you still can!
Lion King Richmond Trivia
Q: When was the stage adaptation of The Lion King first performed for a live audience?
A: Popular stage production The Lion King first debuted for audiences on July 8, 1997.
Q: Well-established as the debut venue for many of the most successful shows coming to a stage near you, what theater served as the host of the debut performance of The Lion King on the stage?
A: Popular stage production The Lion King first debuted for audiences at the West End's Lyceum Theatre.
Back to Top
Epic events and incredible deals straight to your inbox.