Looking for Lion King Denver outside the UK?
Check out one of our international sites.
Take me there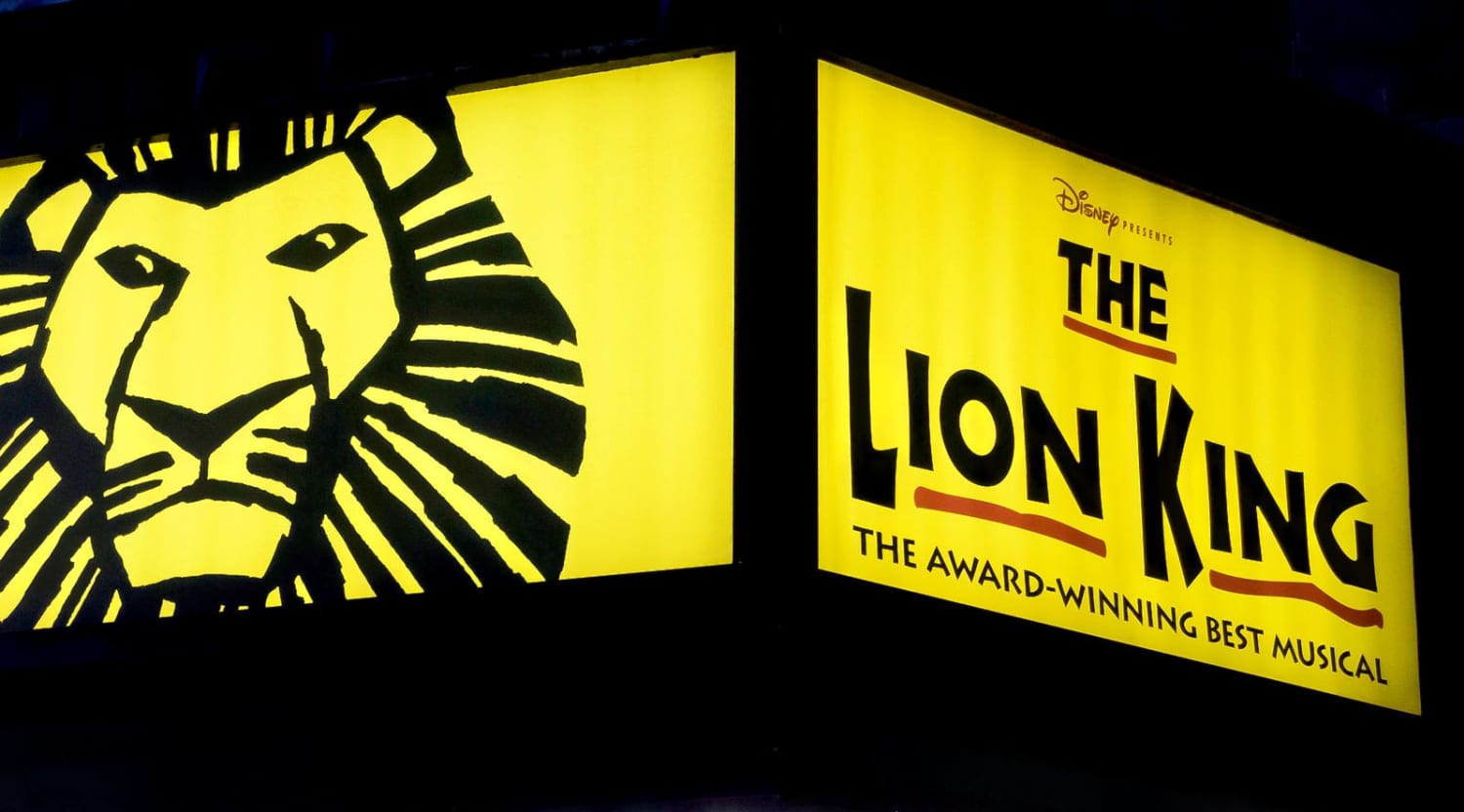 Alamy
Lion King Denver Tickets
Lion King Denver Plot
Have you found it increasingly more difficult to find a family-friendly stage production to enjoy with your kids in the modern world? Are you regularly scanning your way through review after review to make sure that whatever the next show is that you take your kids out to see that it's going to be not only appropriate, but entertaining for everyone involved? Well give yourself the opportunity to have a great weekend out with your family that you won't soon forget when you head out to enjoy one of the many exciting stage shows that's being brought to your area by StubHub. If you're looking to find one of the most celebrated shows through StubHub to go and enjoy on the stage this weekend, make sure you get your tickets early enough to go and see The Lion King while you still have the chance! The Lion King will introduce you to Simba, a lion prince that's eager to take his place in the realm. Simba's father, Mufasa, is the head of the pride, but his brother Scar has been plotting against him. After Scar kills Mufasa and blames Simba for his death, Simba runs away from his ancestral home, too embarrassed to face the people he cares about most. Along the way though, Simba makes new friends like Timon and Pumbaa, and while in exile, learns of the fate of his native home. Come and watch as Simba returns to the Prideland to restore order to the savanna as The Lion King opens up next on a stage near you!
Lion King Denver Schedule
For those seeking a family-friendly production out there that have been hoping to see The Lion King when it opens for the stage at the Temple Buell Theater in beautiful Denver, Colorado, know that you're not going to want to wait too long to purchase your tickets to head out and see this celebrated stage show while you still have the opportunity! Long hailed as one of the best musicals brought to the stage in recent years, this production continues to delight and amaze fans of the original film with the representations of the most popular characters in this show. If you've been looking to inspire your kids to develop a love for the theater, there's no better way than to start early by bringing them out to enjoy The Lion King when this production opens next near you! Get your tickets to enjoy this celebrated production through StubHub today while you still have the chance!
Lion King Denver Cast
Casting a show where most of the characters are going to be in animal suits can be difficult, but the casting director for this production was thankfully able to find such celebrated talents as Jason Raize, John Vickery, Samuel E. Wright, Heather Headley, Tsidii Le Loka, Max Casella, Tom Alan Robbins, Geoff Hoyle, Tracy Nicole Chapman, Stanley Wayne Mathis, Kevin Cahoon, Gina Breedlove, Scott Irby-Ranniar, and Kajuana Shuford, debut Roger Wright, Luke Youngblood, Rob Edwards, Cornell John, Paulette Ivory, Dominique Moore, Josette Bushell-Mingo, Simon Gregor, Martyn Ellis, Gregory Gudgeon, Dawn Michael, Stephanie Charles, Paul J. Medford, and Christopher Holt to take on the responsibility of bringing this show to life. Dedicated to representing their characters and animals from this show, every actor put in countless hours of work during rehearsal to ensure the audience's pleasure with the final product. Come and see The Lion King on the stage by purchasing the tickets you need for you and your friends to attend this popular production while there are still some tickets available!
Lion King Denver Author
Do you find that heading out to a musical after a long week at work helps relieve a lot of the stress that's been building up in you with every new task that's dropped into your inbox? Are you finding it more and more difficult to mitigate all of the pain that's started to manifest itself in your body due to your levels of stress? Well give yourself a break from all that's been ailing you by heading out to see a popular stage show in your area. Heading out to the theater is one of the best ways for you to remove the pressure that's been on you before the work week starts, so make sure that you log on to StubHub early enough to purchase your tickets to see The Lion King when this famous show opens on a stage next near you! When the film version of this story was first released for audiences, it took the nation by storm, quickly being recognized as one of the greatest Disney productions ever released by the company due to the level of detail that was taken to ensure that this animated film would be near flawless, with animators going so far as to spend time with lions to encourage their lion-drawing skills.
Following the success of the film version, this stage production was quickly created and released to international fanfare upon it's release, with fans often unable to get enough of the quality costumes used to bring this vibrant savanna to life! Also praised in this production was the story, which is actually very loosely based on Shakespeare's Macbeth. Written by the Great Bard himself, Macbeth is one of William Shakespeare's finest works that explores a man haunted by the the death of his leader, King Duncan. There can even be similarities seen between the ghost of King Duncan appearing to Macbeth to dispense advice, just as Mufasa does for Simba at various points through his life when he's deciding whether or not to return to the Prideland. Don't sit out on your chance to enjoy this production on the stage, as fans continue to flock out to see this show that's nearly twenty years old and just as entertaining as ever! Get your tickets through StubHub today!
Lion King Denver Trivia
Q: When did the popular stage production The Lion King first debut for audiences?A: Popular stage production The Lion King first debuted for audiences on July 8, 1997.
Q: Where did the popular stage production The Lion King first debut for audiences?A: Popular stage production The Lion King first debuted for audiences at the West End's Lyceum Theatre.
Back to Top
Epic events and incredible deals straight to your inbox.